GO GOLD! Wear gold tomorrow as Tyler ISD raises awareness for Childhood Cancer this month! ✨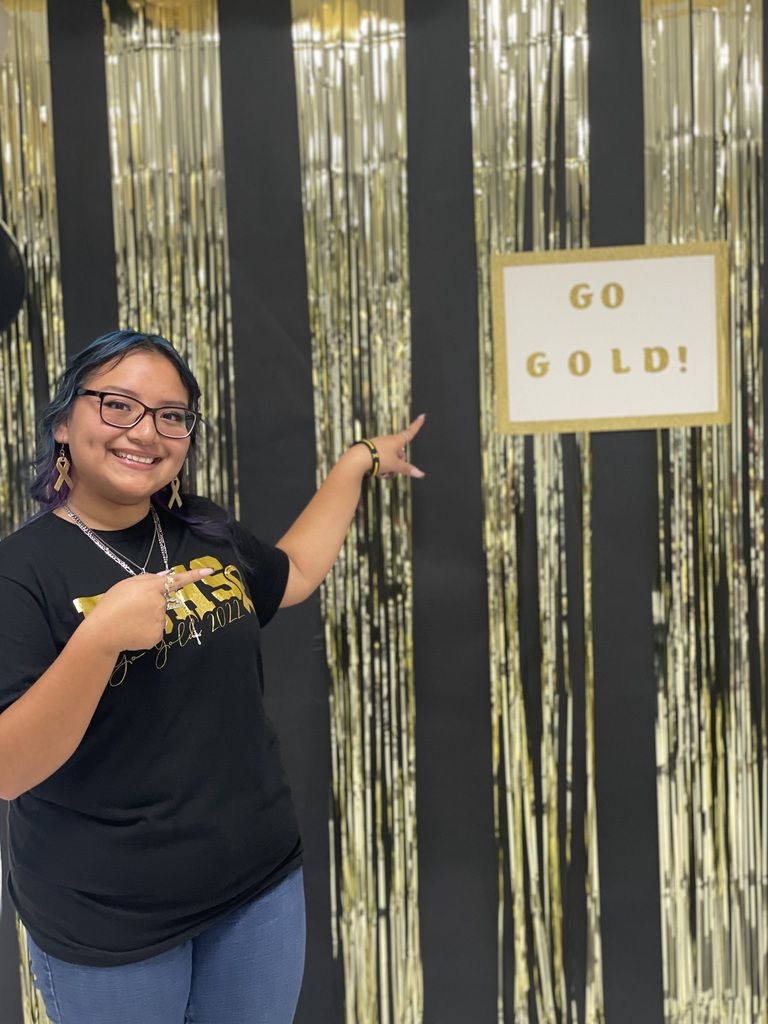 Altra High School Debit Card = $5 for Successful Student Outcomes! 🤝💰 Thank you, Altra Federal Credit Union, for your commitment to supporting our schools. 🖤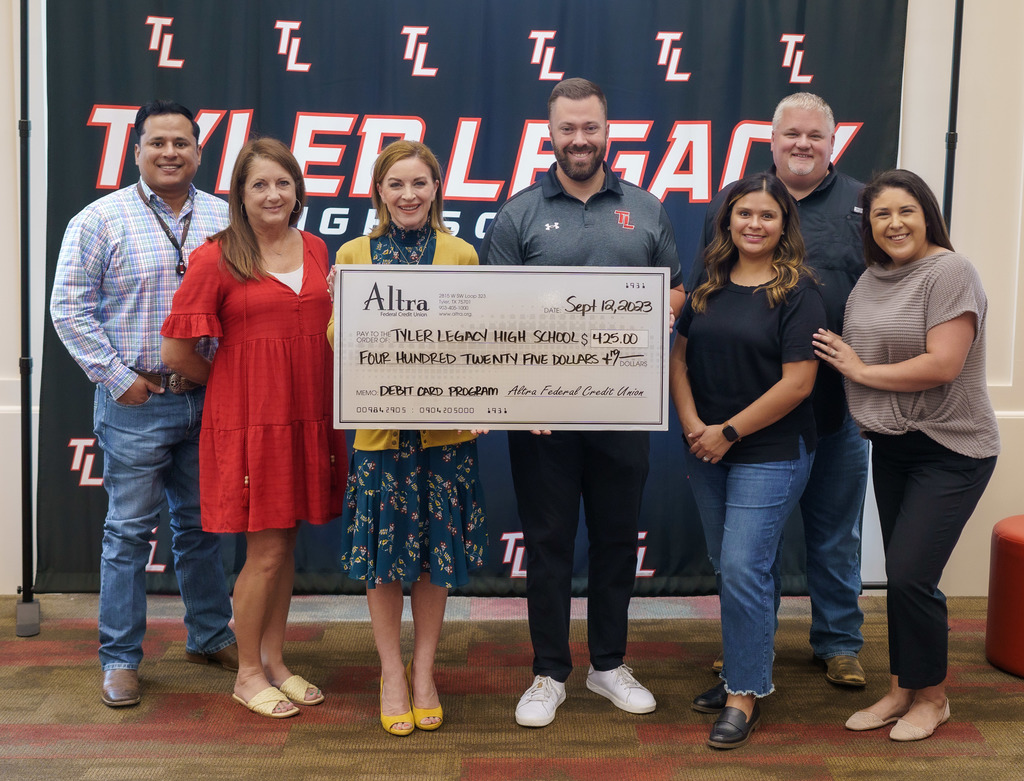 This is what Patriot Day @jacktylerisd looks like. 🗽🇺🇸 #NeverForget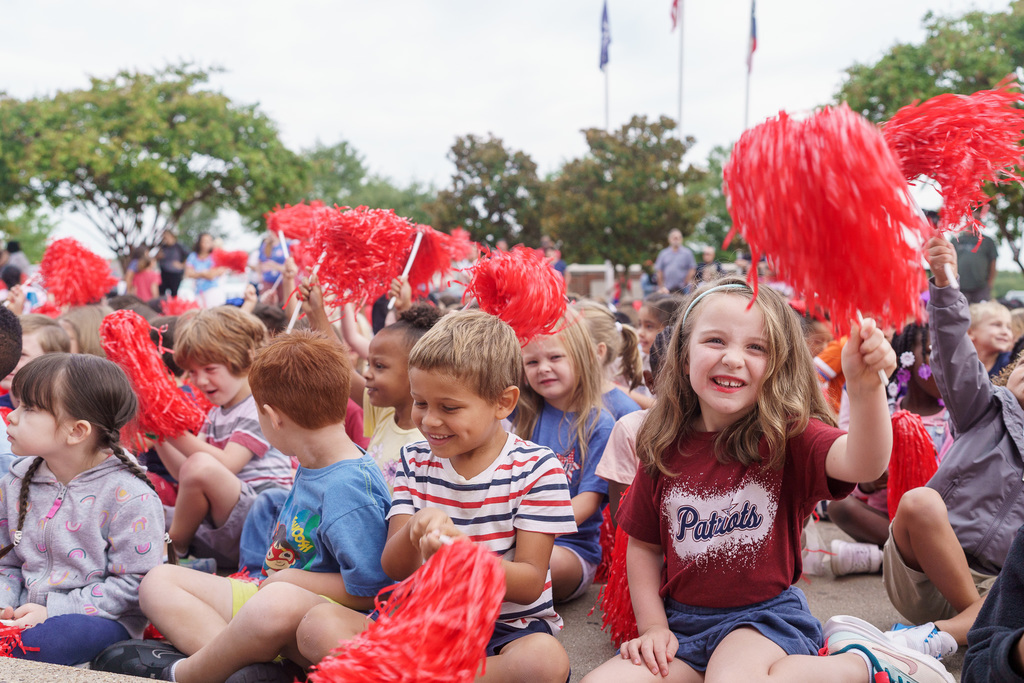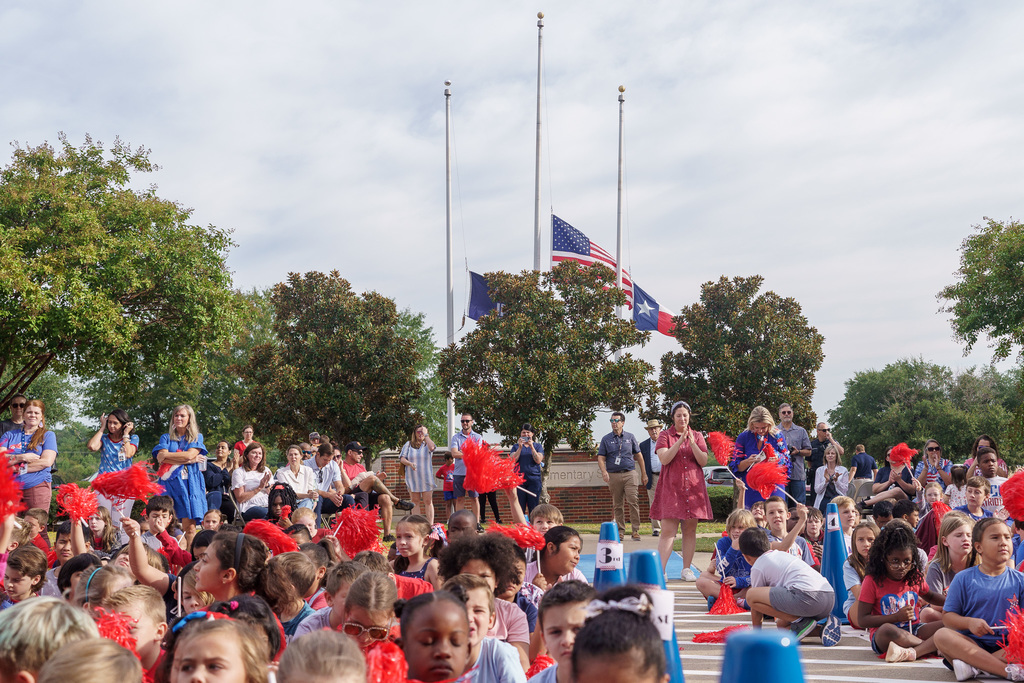 We continue to work around the clock after last week's boil water notice from the City of Tyler. We are flushing lines, especially those to water fountains. The district is also replacing water filters on all the water bottle fillers. In the meantime, we are doing our best to deploy bottled water to our campuses for the students who need it.

The City of Tyler has lifted the boil water notice. Tyler ISD is working hard to make sure that all our facilities and campuses are ready to welcome students and staff back on Monday morning. Right now we are draining and cleaning ice machines, changing drinking fountain filters, and flushing other water fixtures where needed. We will send out more information if there will be any changes to the normal school day.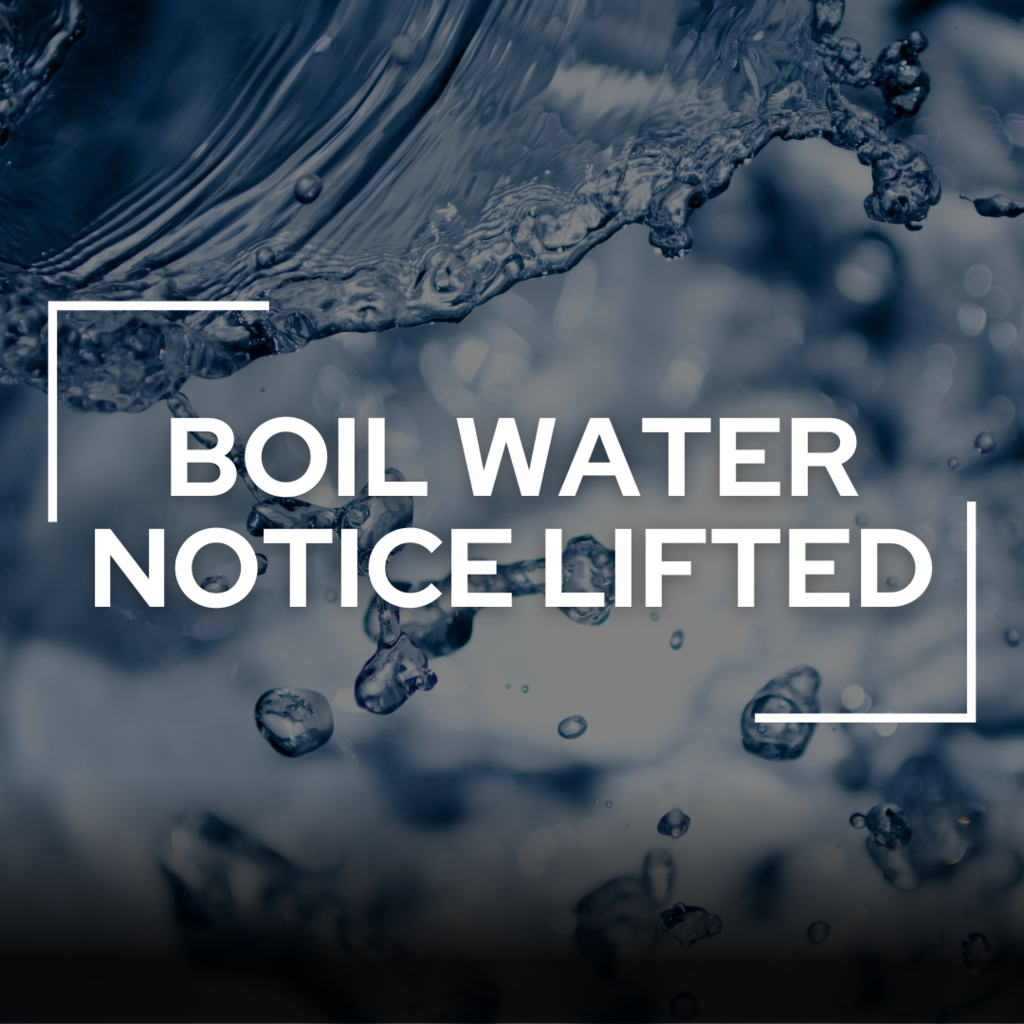 Due to the City of Tyler's boil water notice, precautions are being put in place by Tyler ISD to ensure that Friday and Saturday's games participants' hydration needs will be met in a sanitary fashion. Additionally, temporary adjustments to restrooms and concession operations and availability are also being implemented. As a reminder, attendance at extracurricular events is not required and it is up to individuals to make the decision to go to games or other activities. Stay tuned for messages later this weekend once the City of Tyler provides us with more information regarding the water boil notice.

Tyler High & Tyler Legacy were named @etfoodbank Hunger Hero Award Recipients 🥫🛒🏆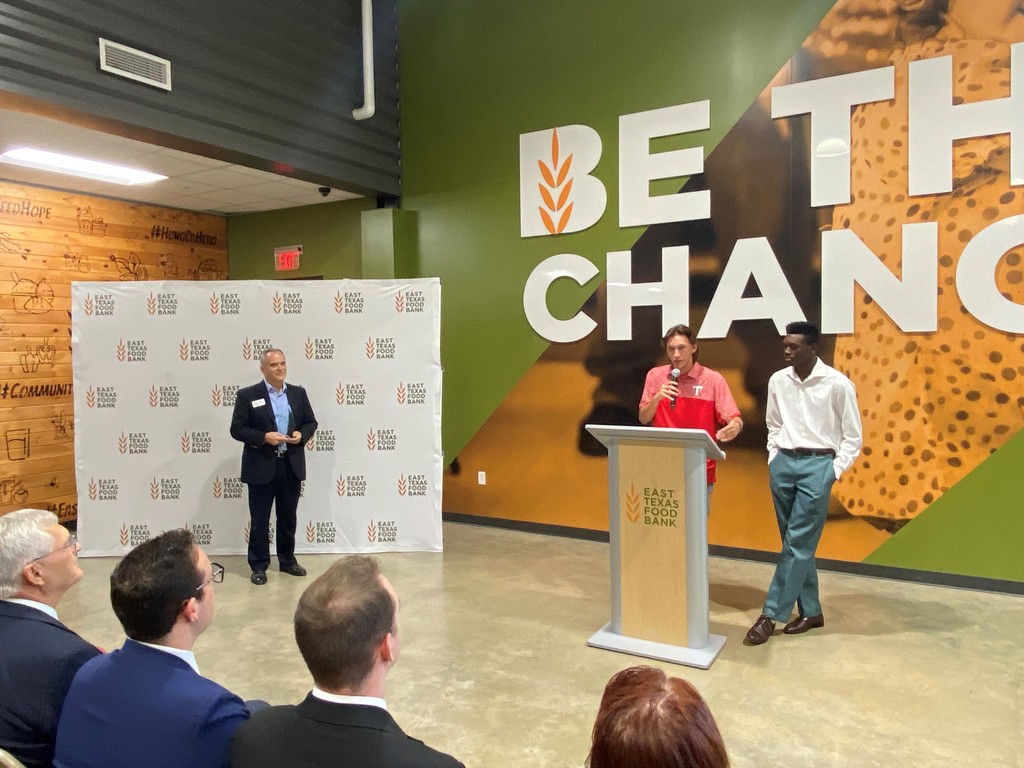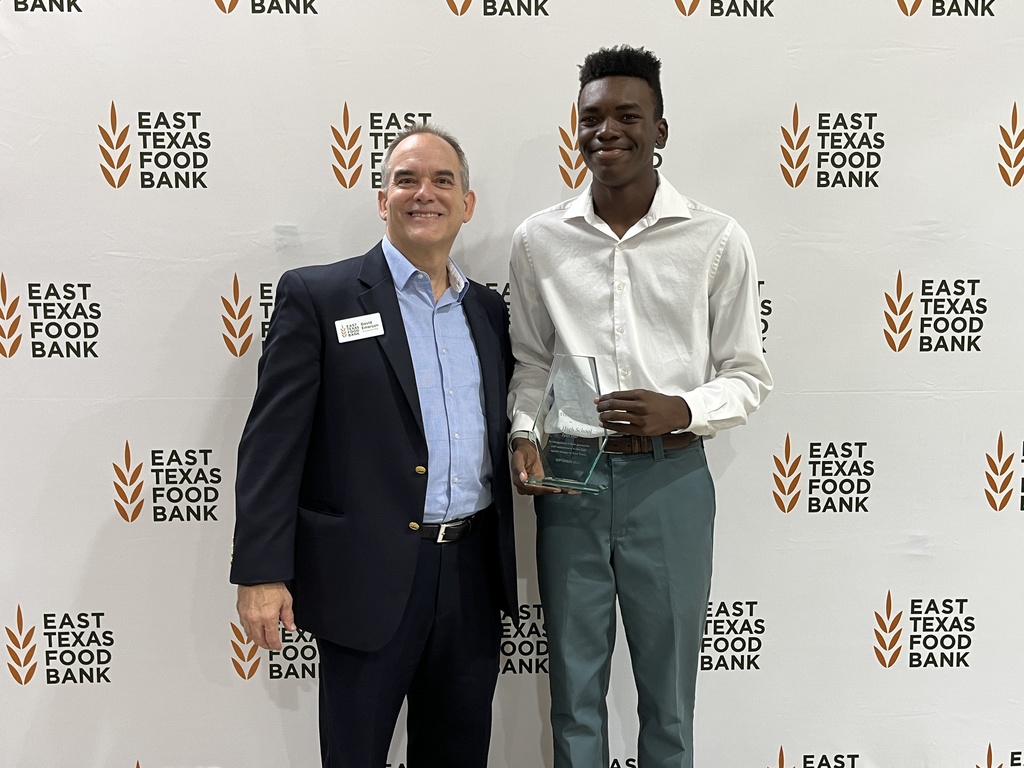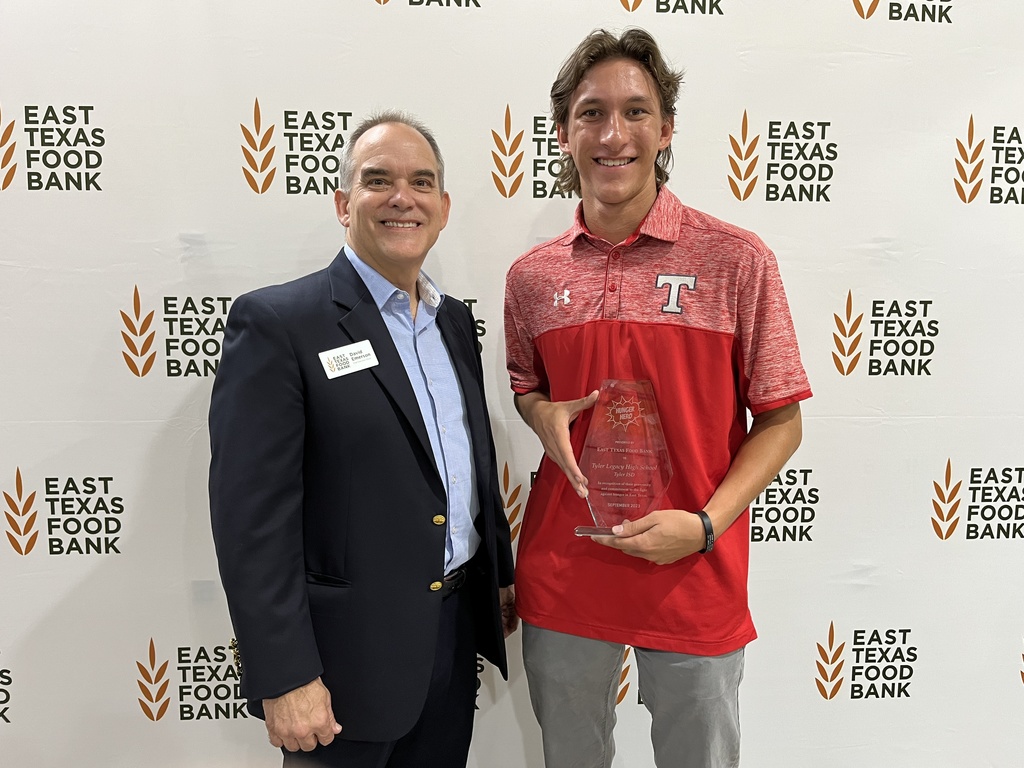 SCHEDULE CHANGE FOR FRIDAY NIGHT ⏰🚨🏈 Get tickets:
https://tylerisd.hometownticketing.com/embed/all
🎟️🔗 Due to expected high temperatures, the Tyler High vs Tyler Legacy varsity football game on Friday, September 1 will be pushed back from 7:00 p.m. to a 7:30 p.m. kickoff.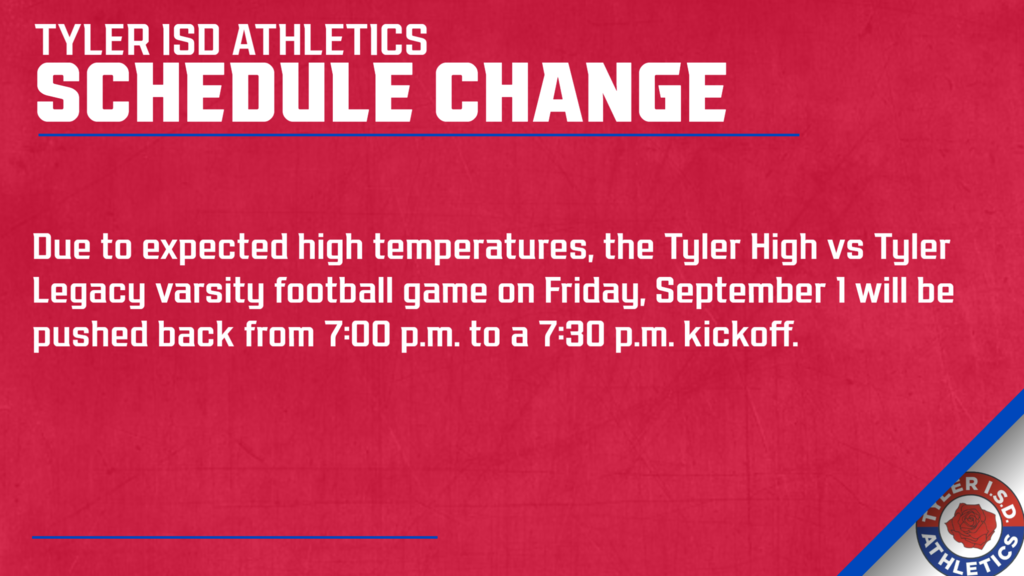 This is how Tyler's hometown school district kicks off the school year! 🎉🖤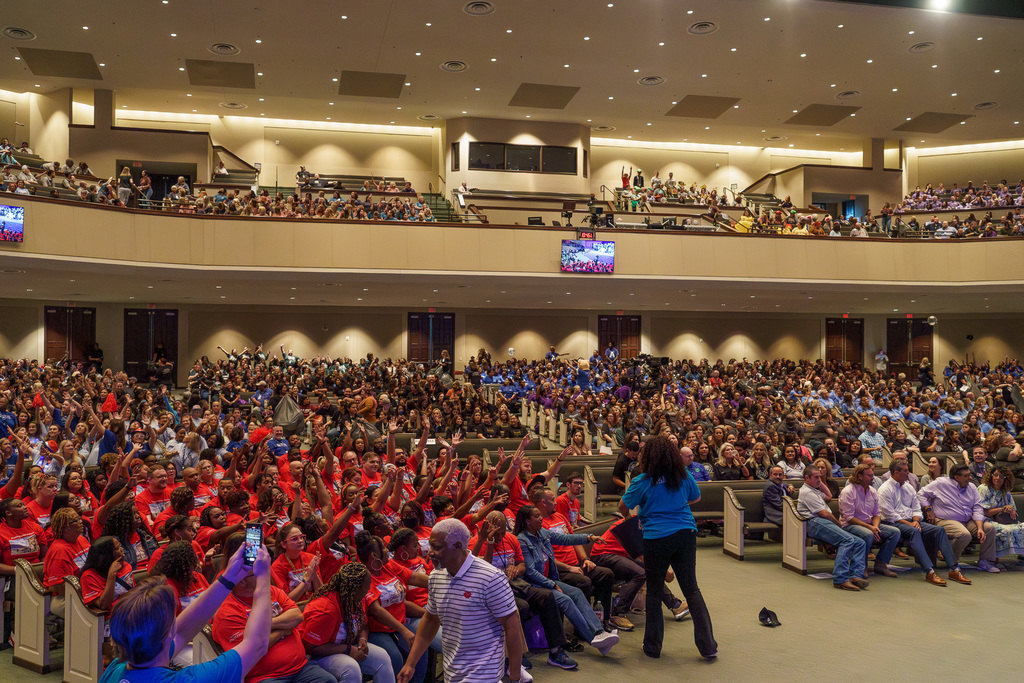 Bus transportation requests must be completed by 6:00 p.m. on Wednesday, August 9 for your student(s) to be able to ride the bus the first day/week of school. ⚠️🚌⏳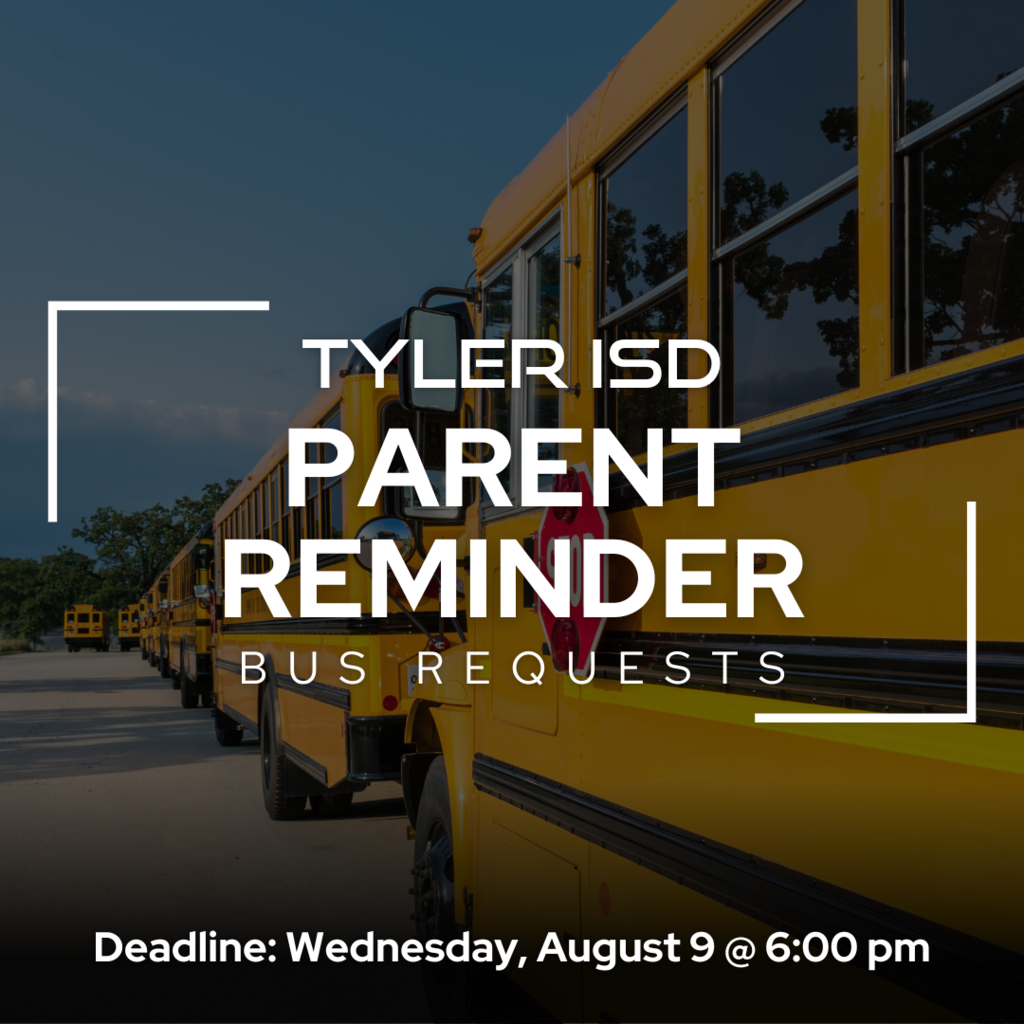 We're HERE at School is Cool! Come stop by our booths. 🖤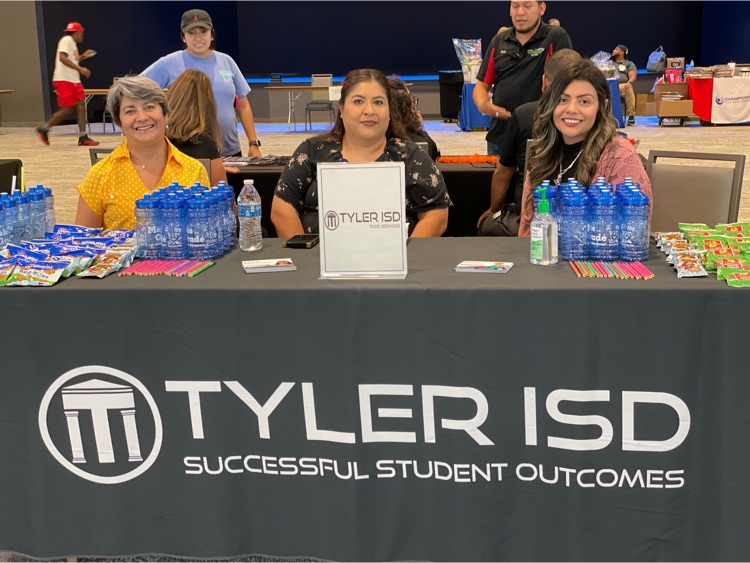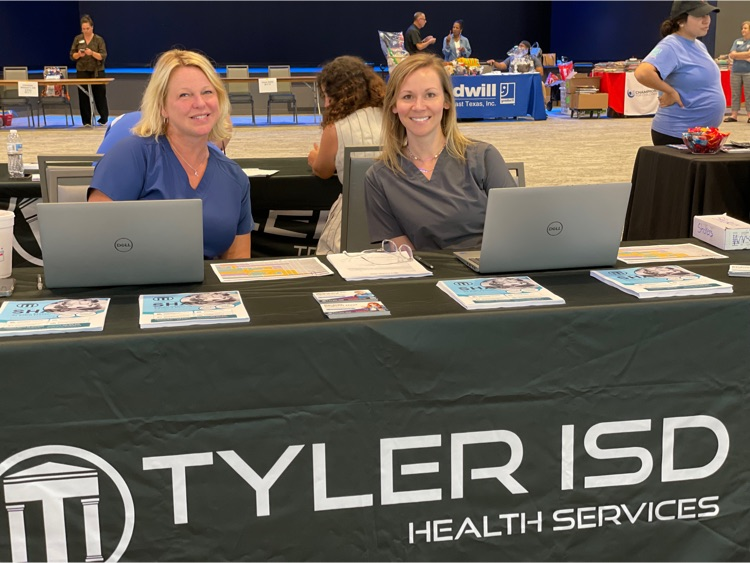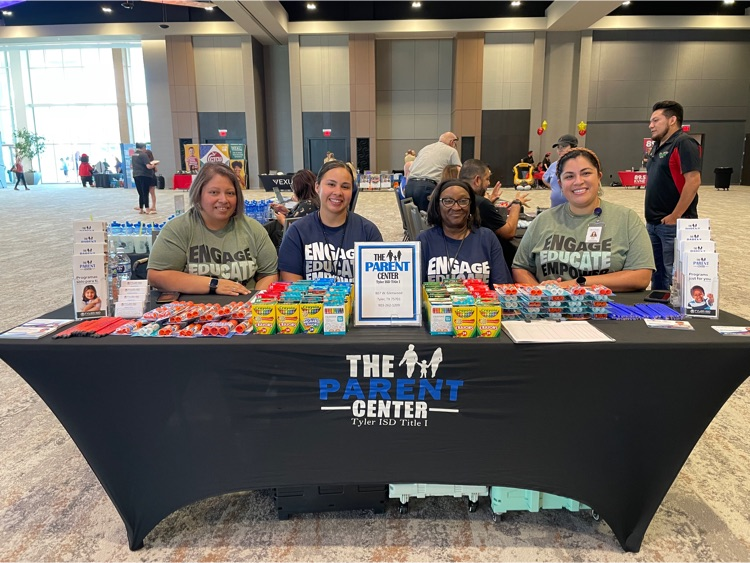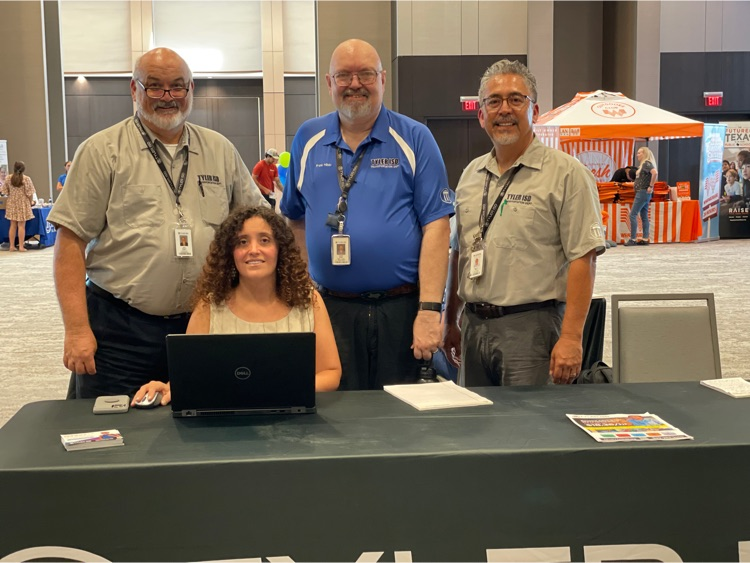 Congratulations to our Class of 2023 graduates! 🎓🎉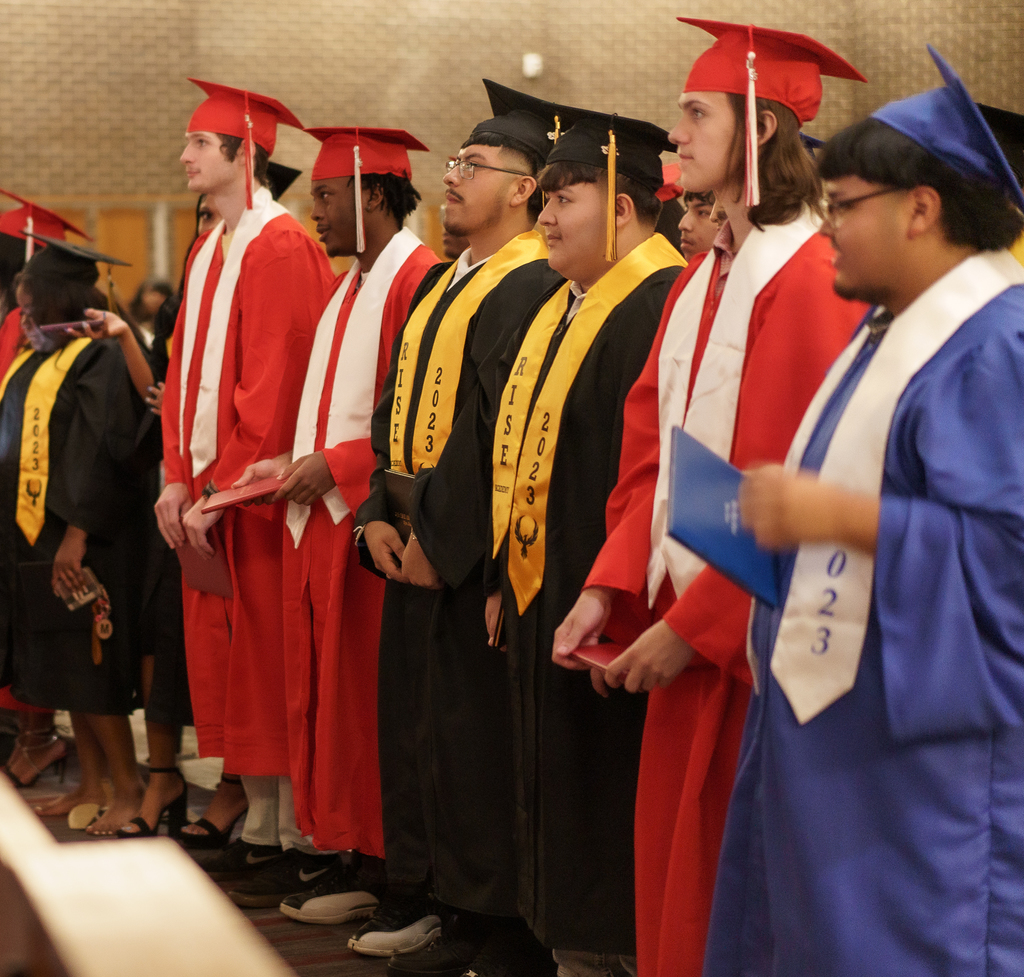 The Pilot Company awarded us $10,000 to support early literacy programs at Griffin and Ramey Elementary! THANK YOU! 🎊😊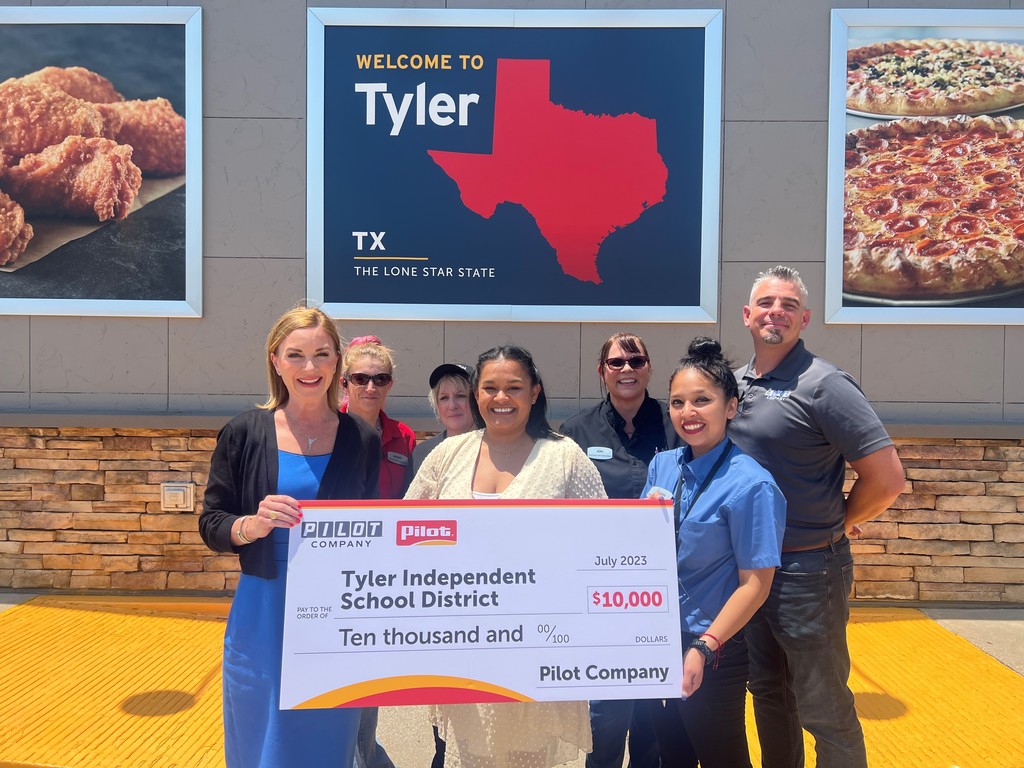 Feeling a little like Barbie on the right? 😲 School's near! Let's go register at ➡️ tylerisd.org/enroll

Way to go, Mrs. Wilhite! 🦁💙 She is one of thirty nationwide to be accepted into a prestigious national program at the National World War II Museum in New Orleans! 👏 📰: tylerisd.org/article/1139431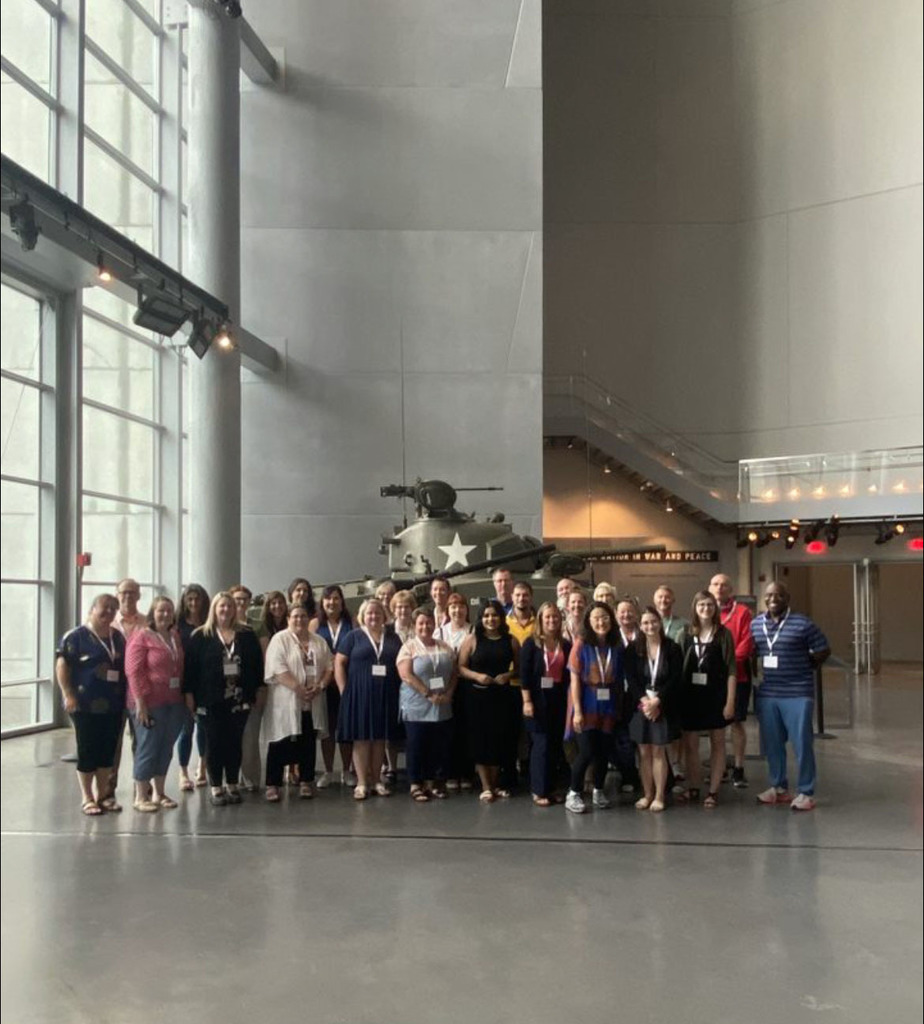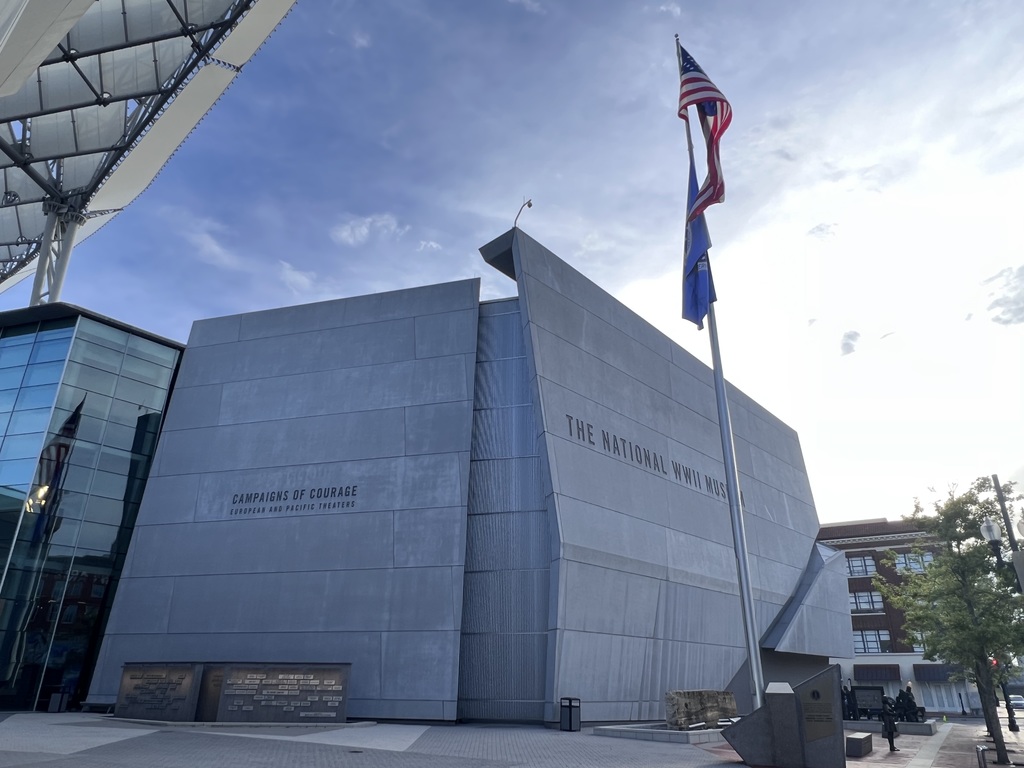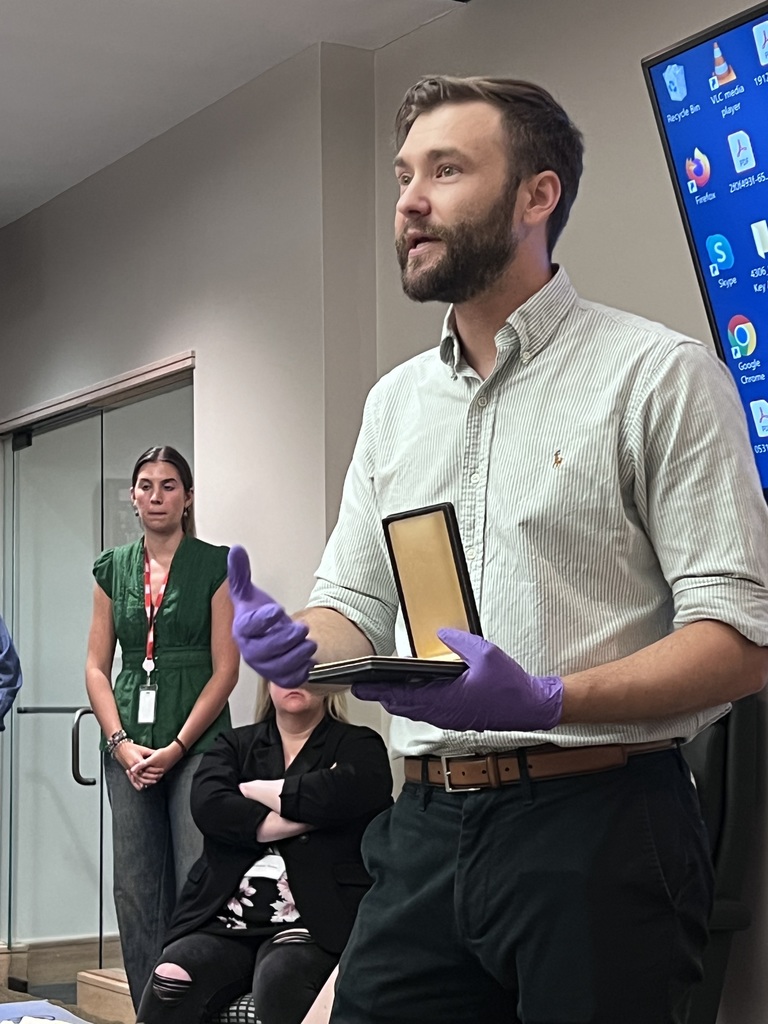 Learning is still going strong across Tyler ISD, thanks to our partners at Mentoring Alliance with their summer camps! 🙌📈 #SuccessfulStudentSummers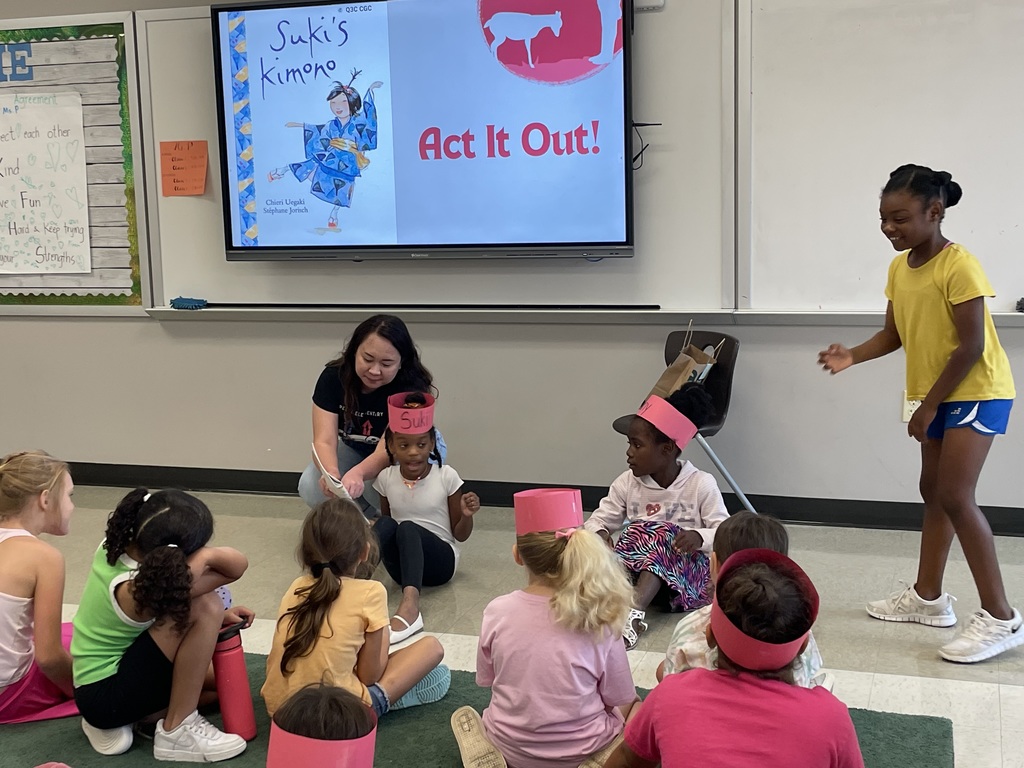 Congratulations to our Boshears Class of 2023! GO BEES 🐝🎉🎓 #SuccessfulStudentOutcomes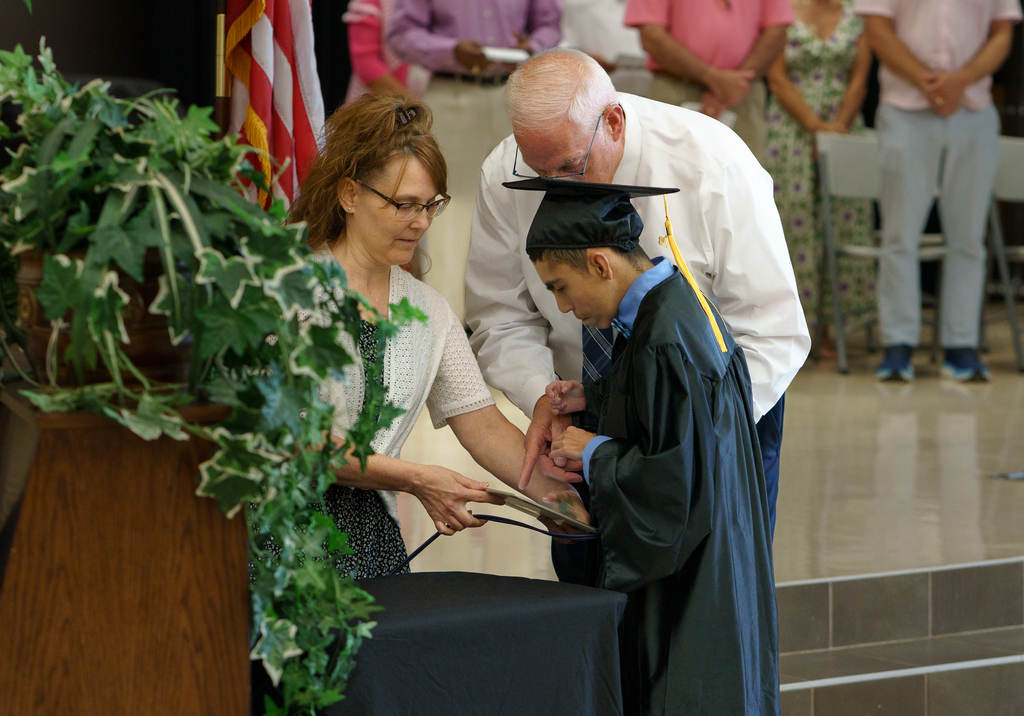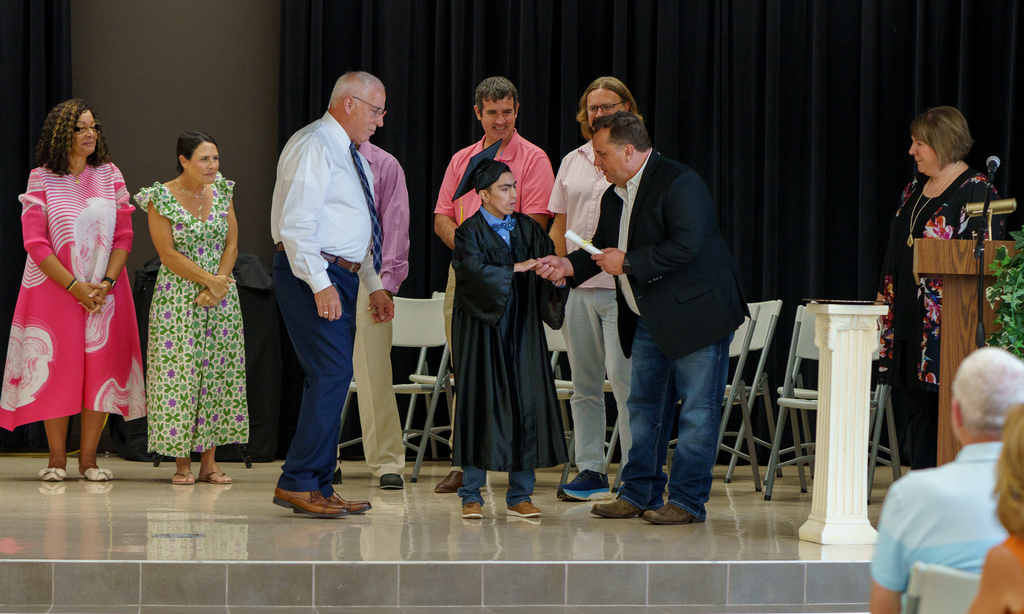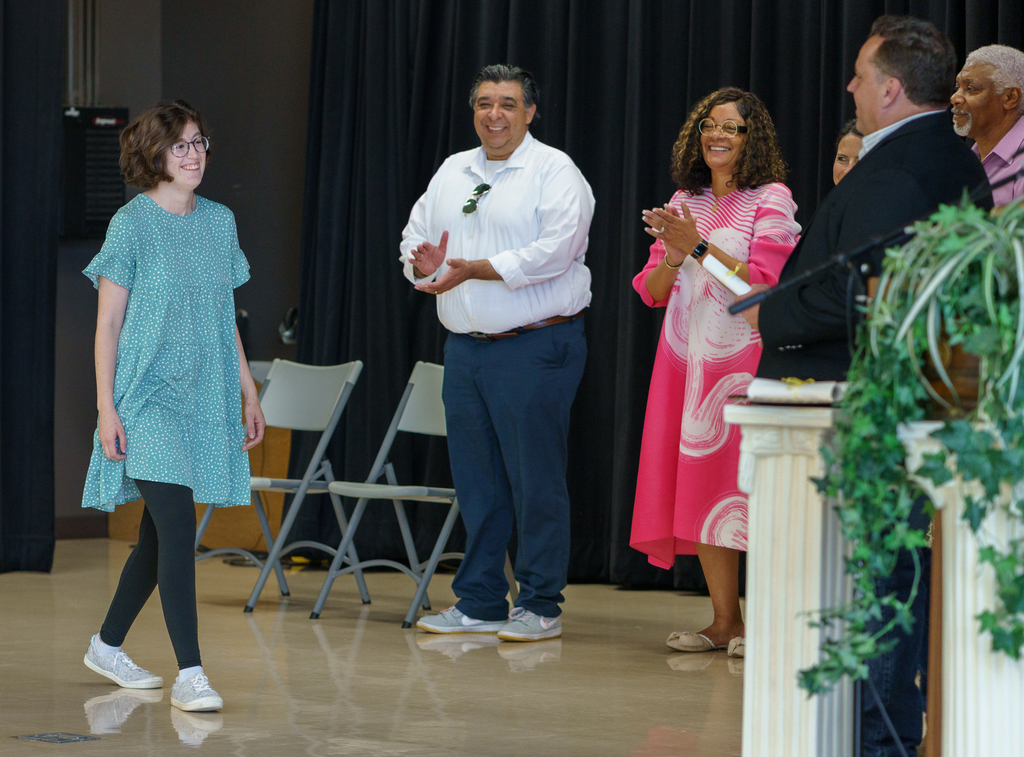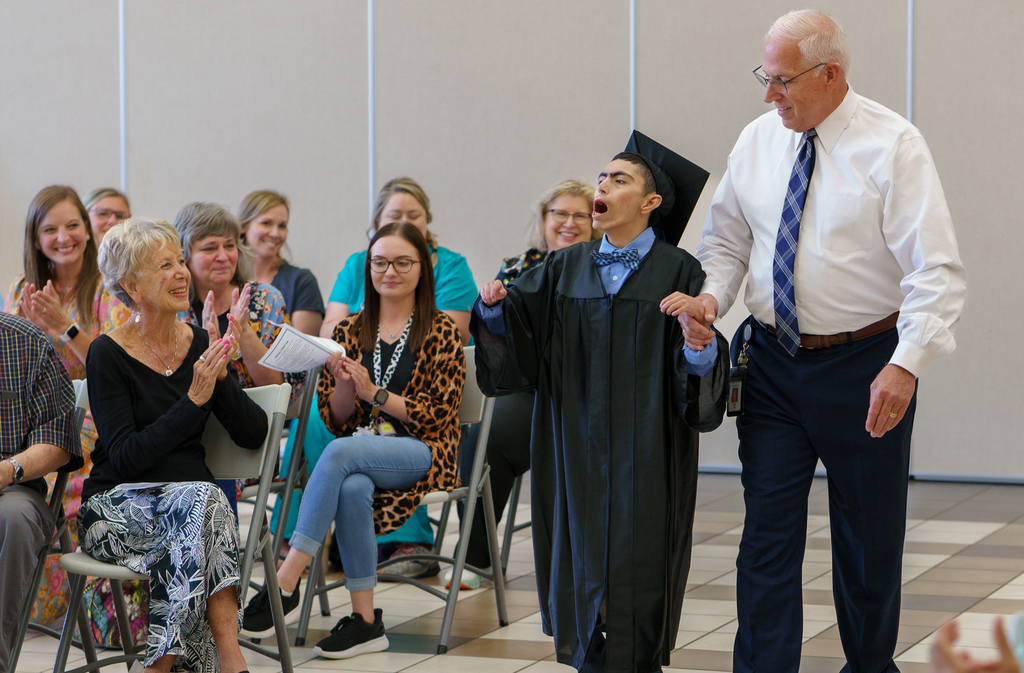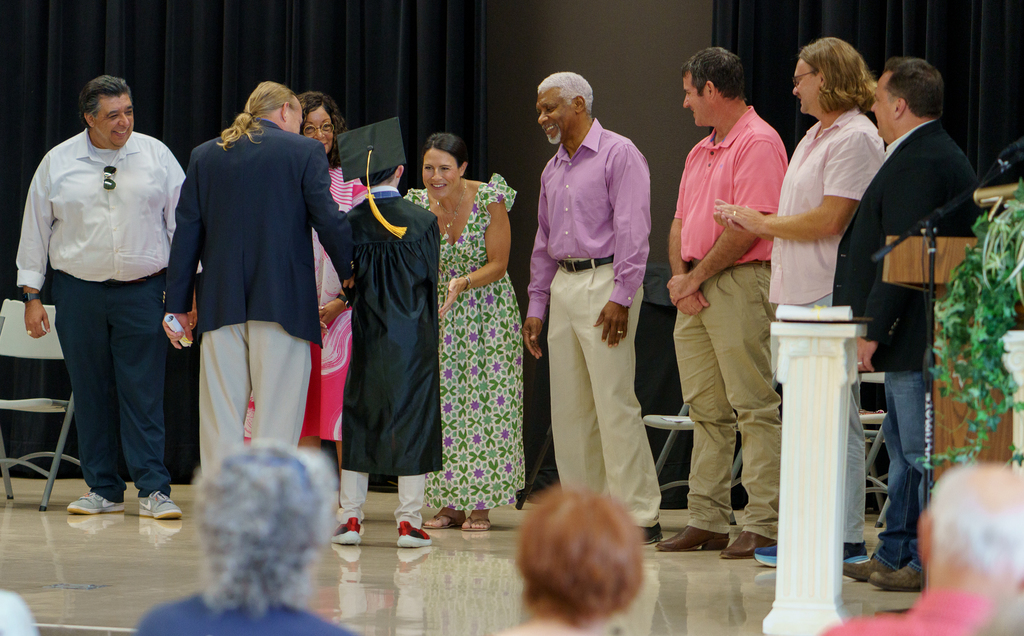 Quick reminder! 👋 Our campuses and offices will be closed starting today until July 7 for summer break! ☀️🎆 See you all refreshed on Monday, July 10! ❤️🤍💙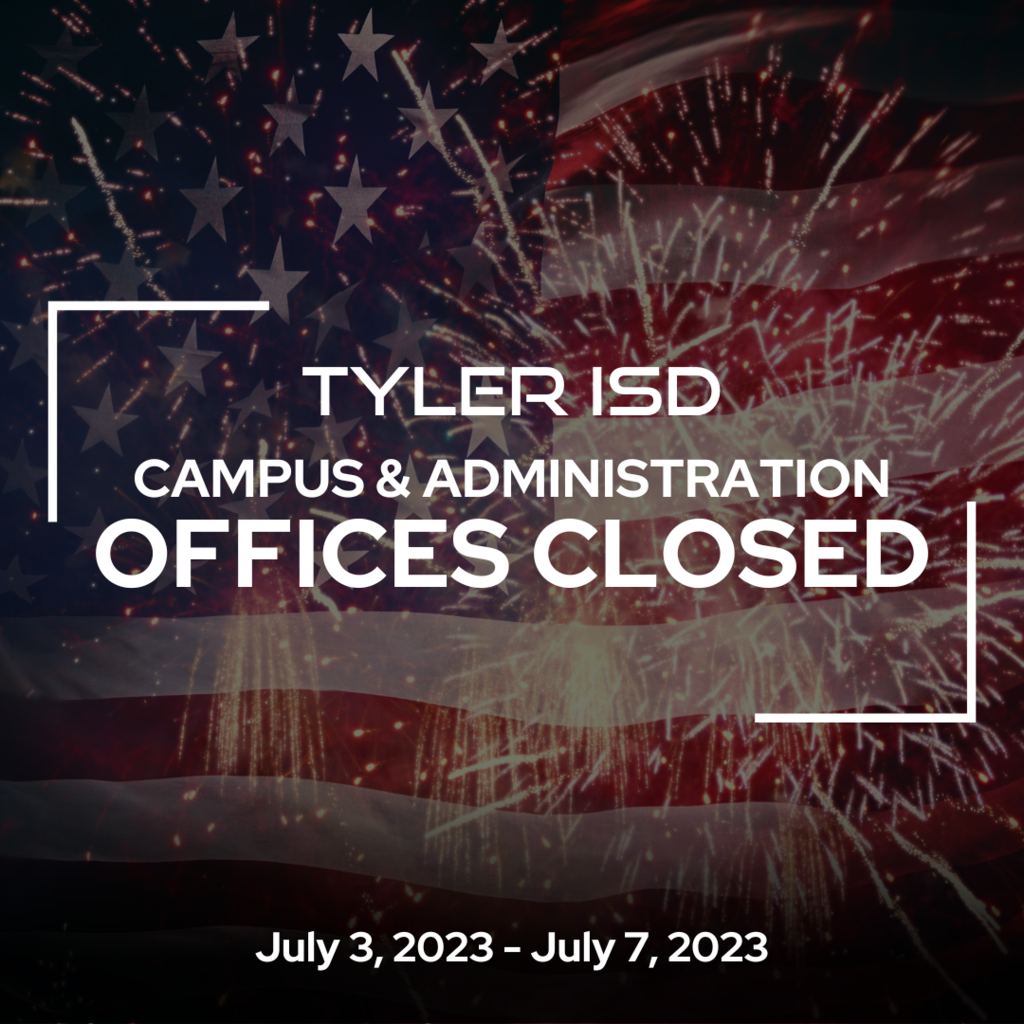 Can you believe today is the last day of June? 😨 Let's make the most of what's left of summer and check things off our list! ✔️ Complete the Summer Literacy Challenge at tylerisd.org/summer 🔗 Enroll now at tylerisd.org/enroll 🔗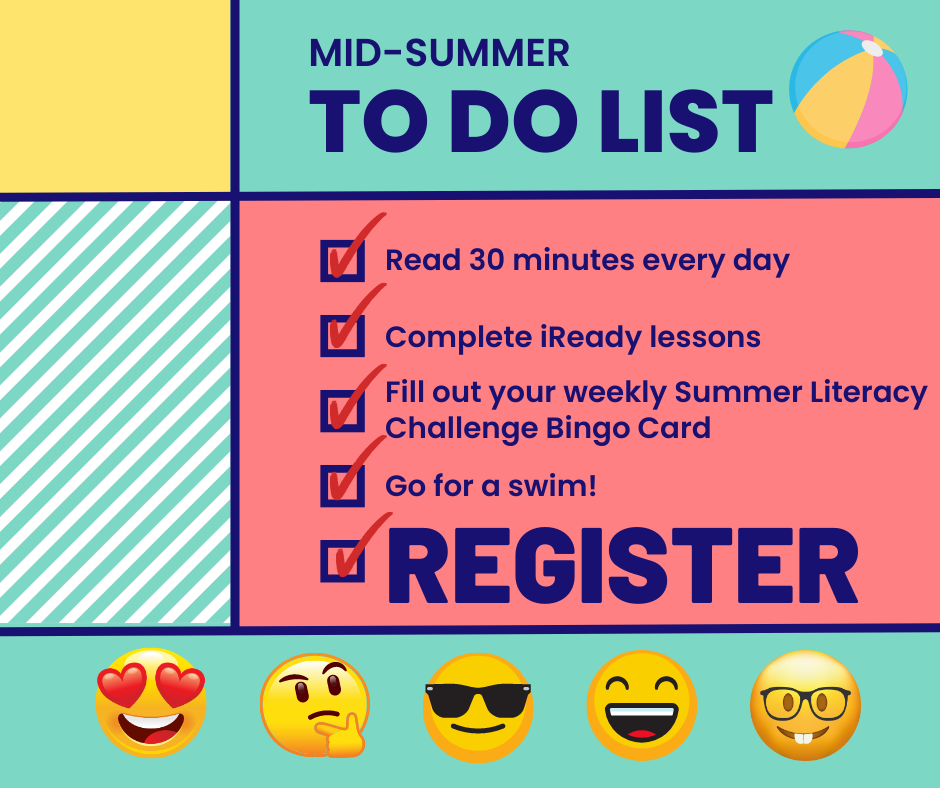 The first day of school will be here before you know it! 🏫 Make sure you are ready by registering now at tylerisd.org/enroll! 🔗