End of the Year K-5 art shows happening next week! K-2 opening night is during the Round Robin event April 27th. 3-5 opening is April 28th! See flyer attached...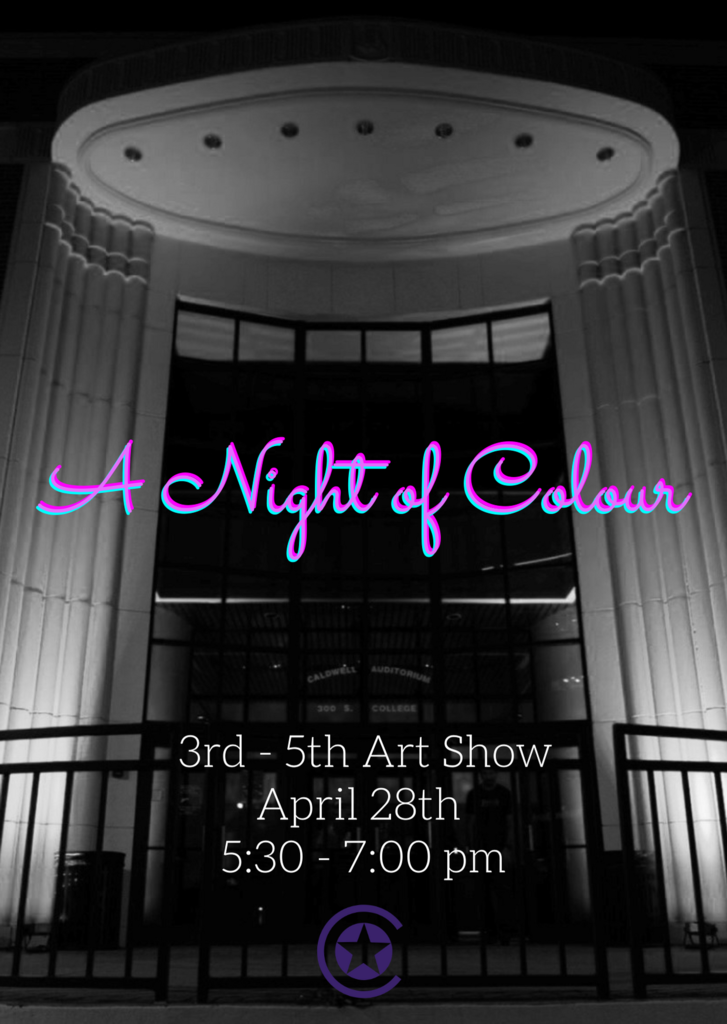 Coming up next week! K-2 Round Robin starts at 5:30.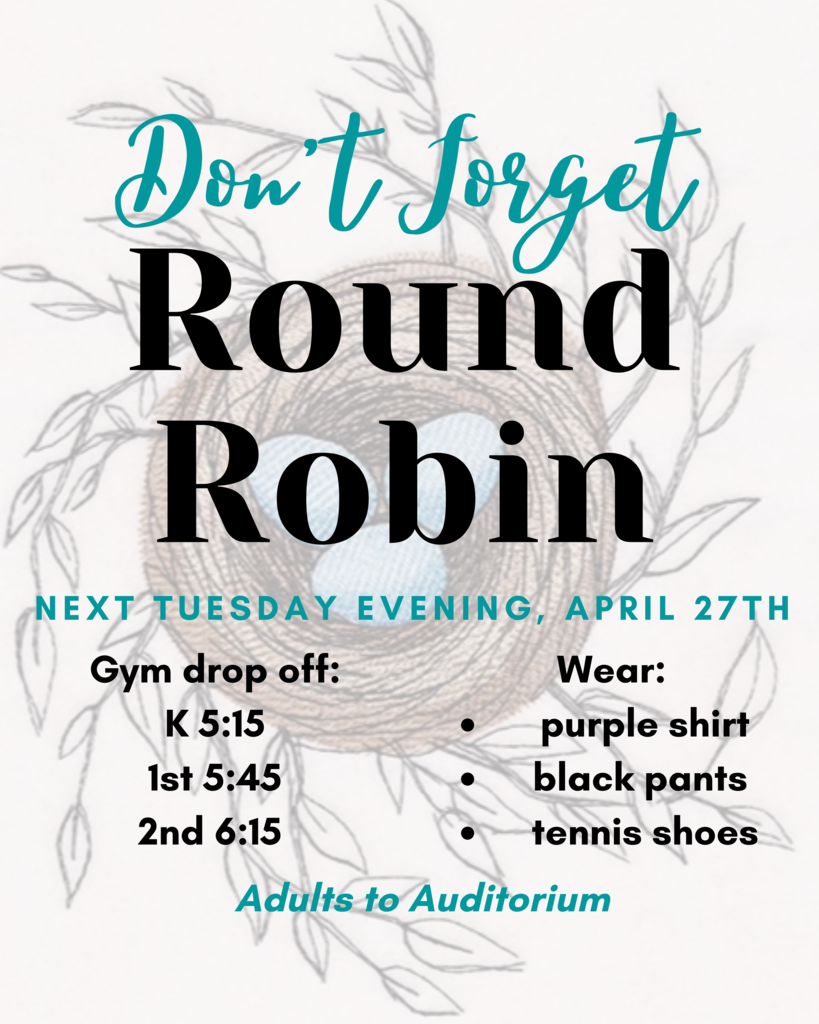 Reminder- Read-a-Thon starts tomorrow! Wear a hat and get excited to read!!!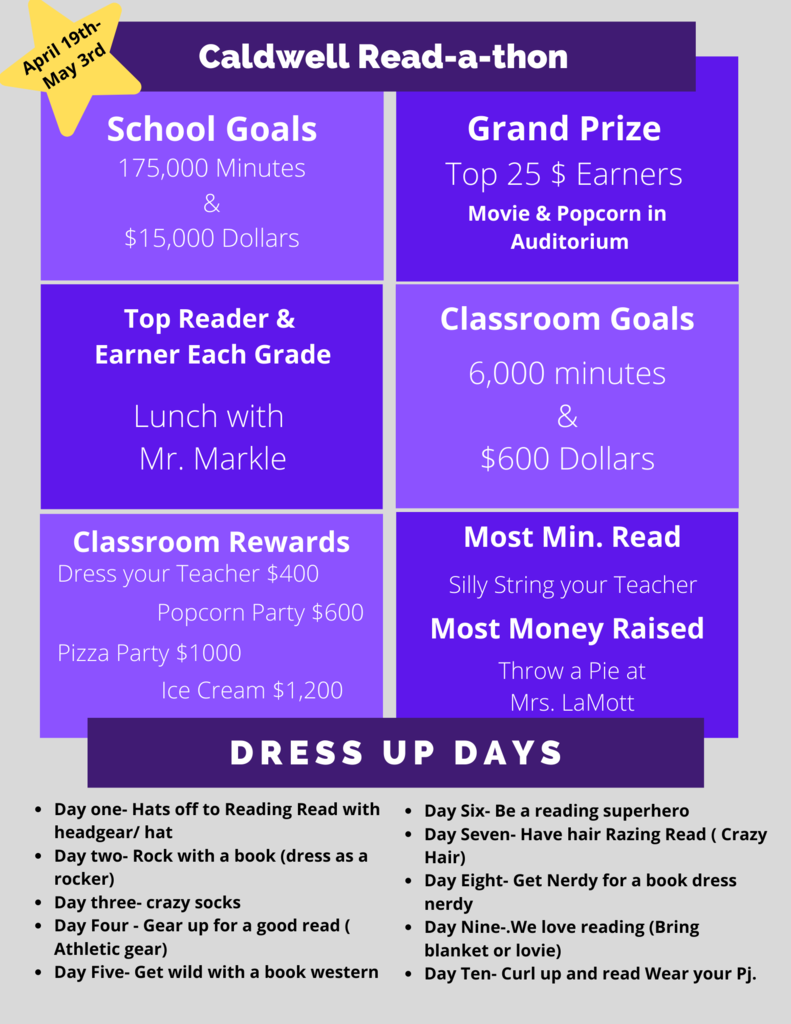 Caldwell's first ever Read-A-Thon fundraiser to support literacy and the Library starts tomorrow. Tomorrow's Dress up day is Hats of to Reading wear a hat. If you have not already done so, please click on this link to activate your reader's personal page:
https://www.read-a-thon.com/readers/r/tgBSuK
. All students will be given time to read during the school day. We want to record minutes for your student.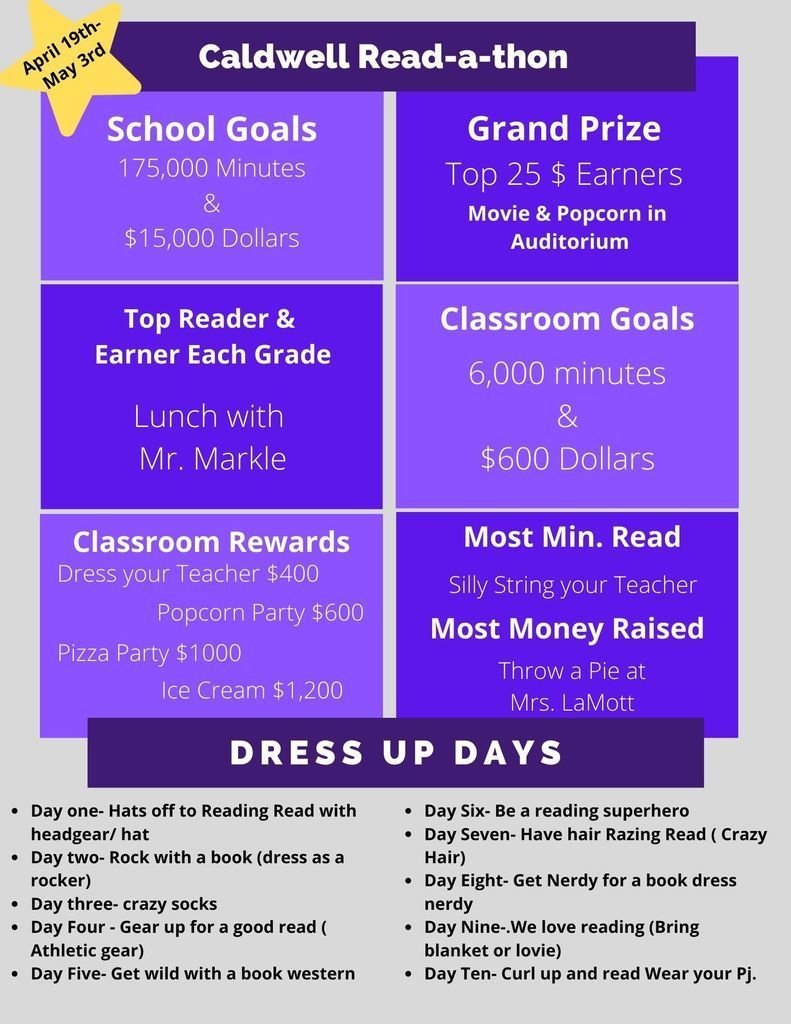 Join us this Saturday, April 17, 2021, from 9:00 am to 11:00 am for the Tyler ISD Teacher Job Fair at Tyler Legacy High School (4500 Red Raider Drive, Tyler, TX 75703). Sign up today at tylerisd.org/jobfair 🍎

Excited about our success this last weekend in the arts and academics. We had multiple medalist in elementary UIL and in TEAM/JrVase! Stay tuned for details!

Caldwell Stars not only participate in the arts, they bring home hardware in sports! Way to go Brooklyn for winning your doubles competition this weekend!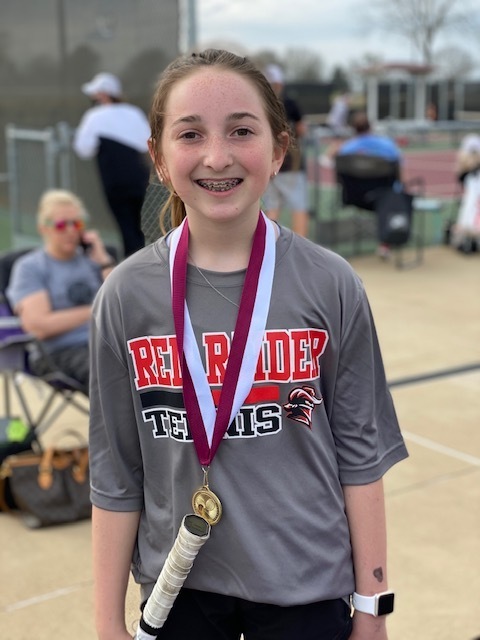 It's Kindness Week! We are encouraging students to fill out their Kindness Bingo cards and return to Mrs. Philley! Lets lead into spring break with Kindness! Click here for Link-
https://5il.co/q46k

Good Evening Stars, Please review message from the district below. In addition, Caldwell would like to connect with our Stars! Tomorrow we will host a school-wide Caldwell Connect at 11:00 through Teams. Your teachers will send out links for this community check-in. What to do in the meantime? Stay Safe! Read, Read, Read Work on Sight Words Access Prodigy for Math Begin to Mentally Prep for our Return this Week We know this is another unprecedented moment in our school year, but we are primed to bounce back and finish strong. That is what makes us Caldwell Strong! Please contact campus with any questions or needs. Tyler ISD: Due to the continuing Boil Water Notice for Tyler and the shortage of bottled water available, Tyler ISD will not hold classes for students on Monday, February 22, 2021. STAFF please contact your supervisor for further guidance. We hope everyone is warm and safe.

The Tyler ISD Middle School UIL Academic Meet originally scheduled for Saturday, February 20, 2021, at Moore MST Magnet School, has been rescheduled for Saturday, February 27, 2021, at Moore MST Magnet School.

TISD UPDATE: 2.16.21 (12:00pm) Tyler ISD will be closed Wednesday, February 17, 2021. We know many of our Tyler ISD families are without power. We hope all of you are safe and warm. #safeTisd

Updates: The UIL public production for The Love of Three Oranges has been postponed. Tickets will be transferable and a new time will be set once we are aware of a new date. Stay warm!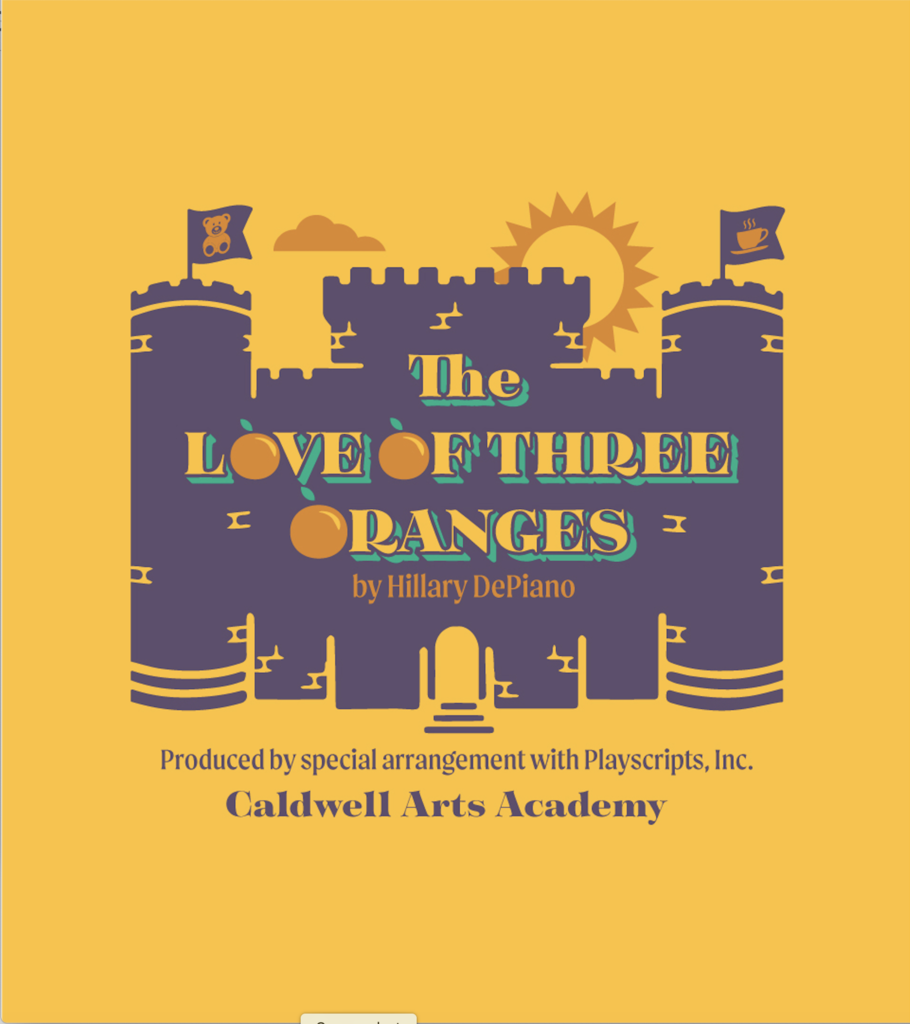 Tyler ISD will be closed Monday, February 15th. Stay tuned to TISD for further details for the rest of the week! Stay warm and Safe!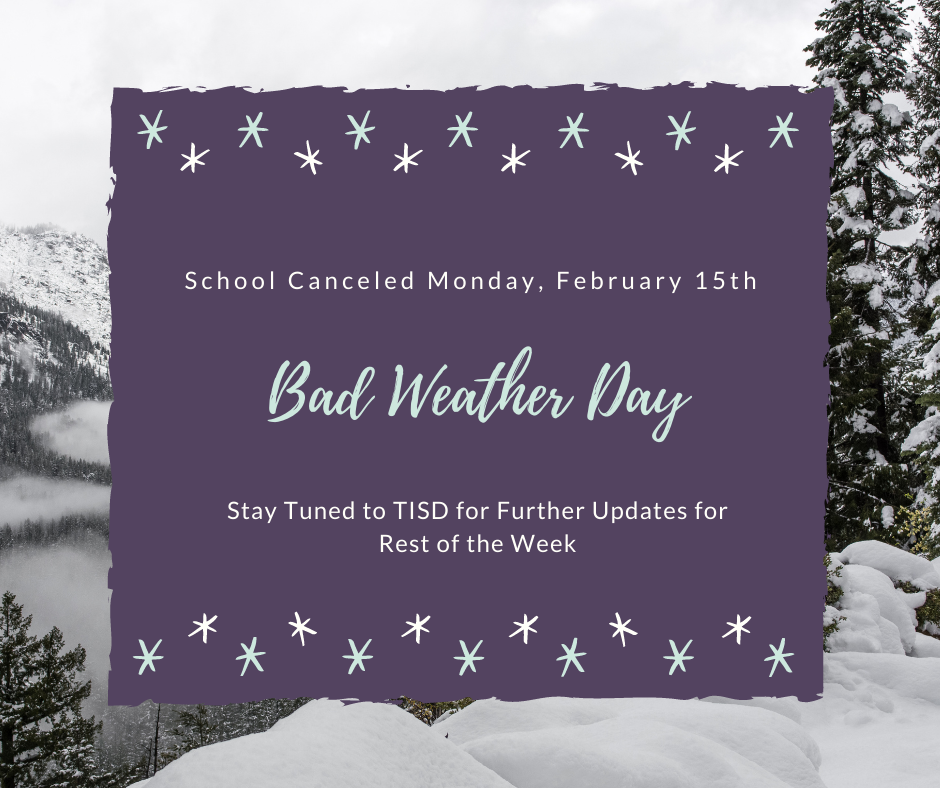 We had a wonderful evening hosting potential Caldwell Kinder families. Especially since they received a magical treat at the end of their journey! Thank you Caldwell PTA for sponsoring these treats!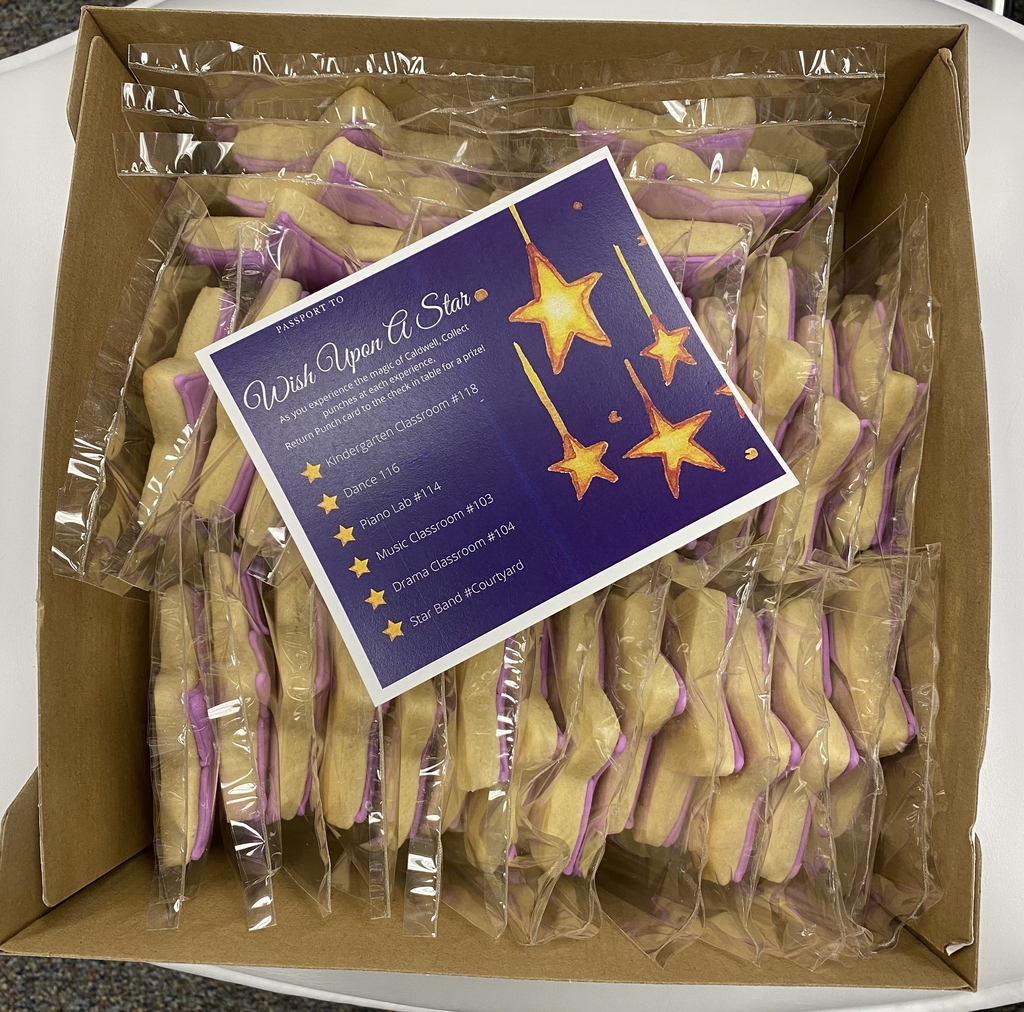 Don't Forget!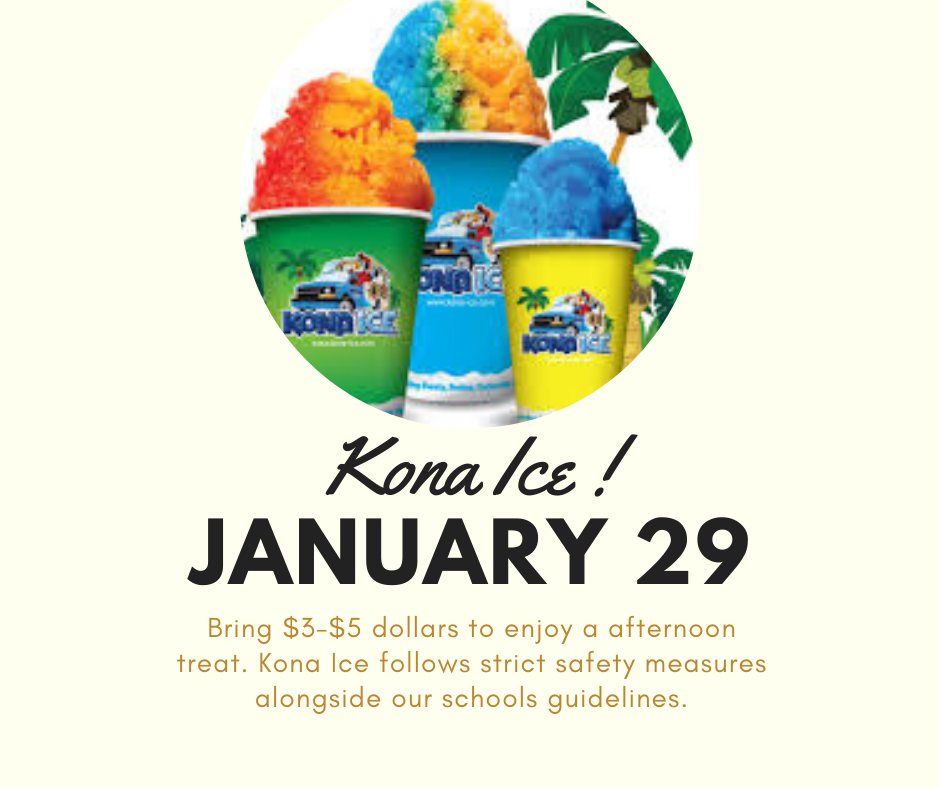 Don't forget tomorrow is our awards ceremony for the fall semester. We will have in -person, facebook live and recorded options. If you are choosing in-person, please note you must reserve a seat for your students time at
https://caldwellartsacademy.brushfire.com/
. We are excited to have this opportunity and COVID protocols will be followed during the ceremony for participants and audience. Thank you again for supporting our community!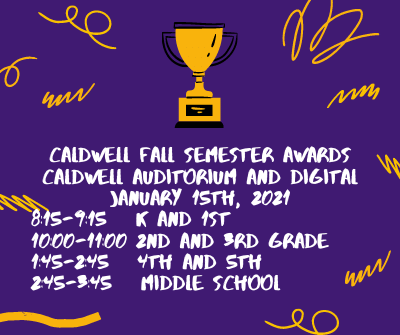 Good Morning Stars! We hope this Snow Day finds you warm and safe! Please see the link for the January Newsletter:
https://www.smore.com/c6bxt
Important Dates- Jan 11- Snow Day Jan 15- 1st Semester Awards Celebration Jan 18- MLK Day (School Holiday) Jan 23- Dance Workshop for Auditions Jan 30- Audition 1 Feb 8- Solo and Ensemble Feb 11- 3,4,5th GradeTexas Music Program Feb 12- UIL OAP Feb 13- Dance Workshop 2 for Auditions Feb 20- Audition 2 Feb 27- UIL Strings March 1- Applications Due March 4- MS Dance Showcase March 6-14- Spring Break

This weeks Star Victory for December 14. Every week we are so proud of our students effort! They make our community so special!
https://www.smore.com/zvqp8