Reminder! Middle School Yoga for tomorrow: We will be practicing inversions, taking on some yoga block challenges, with options to play a yoga game! Relax before school starts with a yoga bolster and some essential oil! If you have never come before, don't let that stop you! Doors open at 7 to the auditorium and your parent can come in a sign and waiver for you and then leave. We will be in the gallery of the auditorium! We have plenty of copies!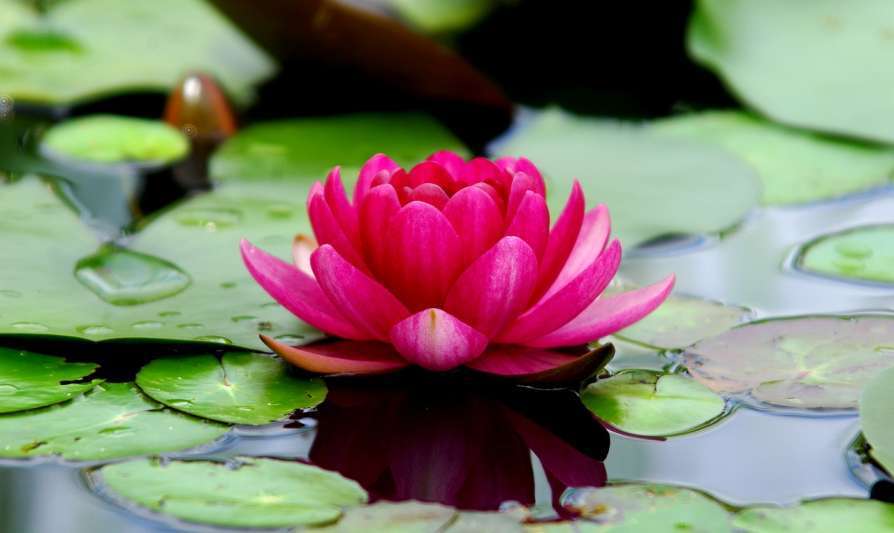 Kona Ice is coming October 22nd! We have a new online option to purchase in advance for students. All students can still use cash if applicable. Online orders will be cut off Friday morning!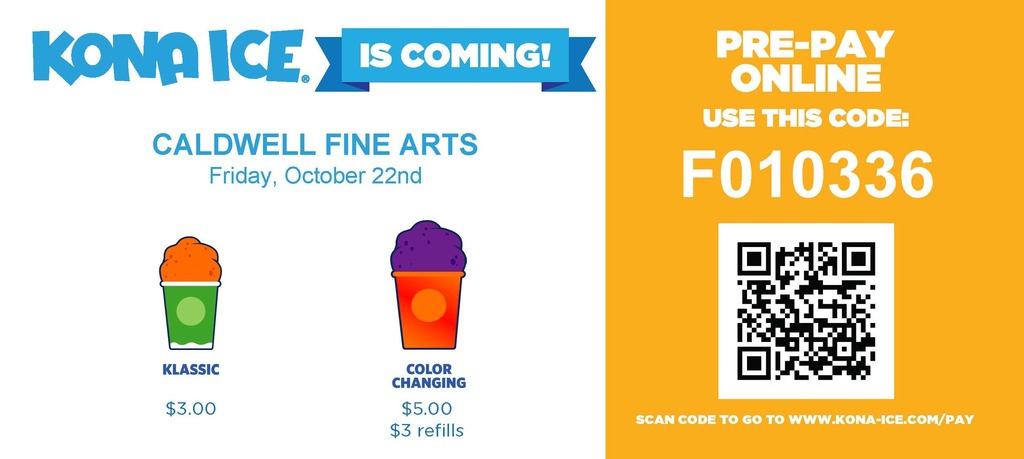 Caldwell Stars! Reminder, come to Chuy's today to support our Caldwell Arts Alliance. Mariachi band comes on at 6:00 p.m. Use this flyer to show your with Caldwell! See you tonight!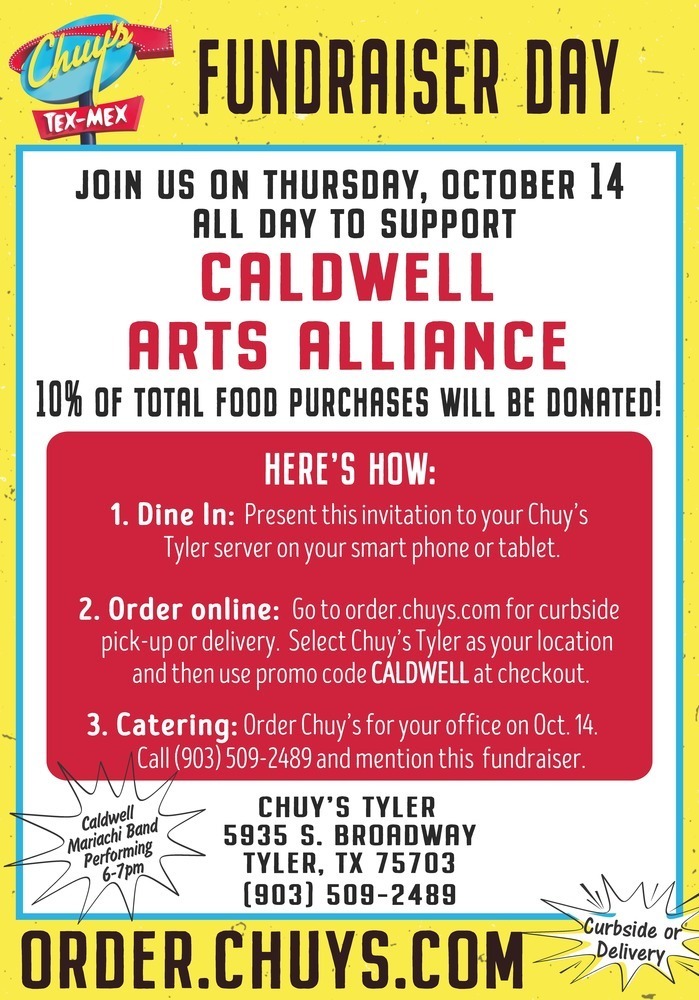 Reminder Caldwell Stars! Half-day October 14th, 2021. Dismissal is at 12:00 o'clock. No BGC that day. Also, October 15th is a student and staff holiday.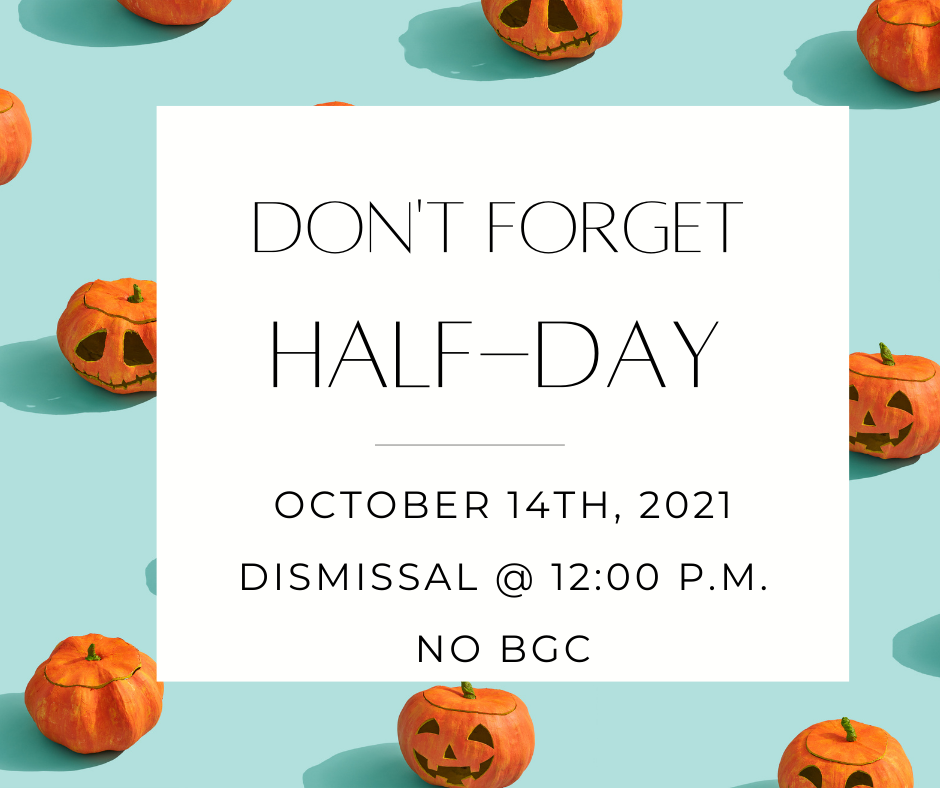 Another day to spread kindness through saying hello! Eat with someone you don't know…make a connection!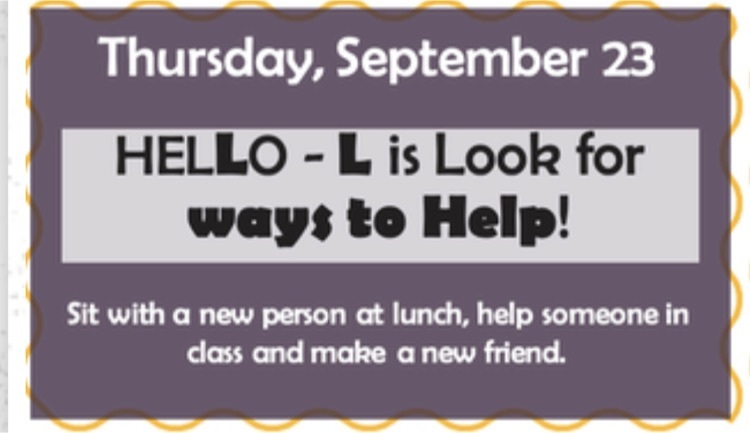 Another day, another time to say hello! Learn a name and share kindness! All Stars, yes you parents, can participate!


What a great start to hello week! Let's give out compliments all day tomorrow!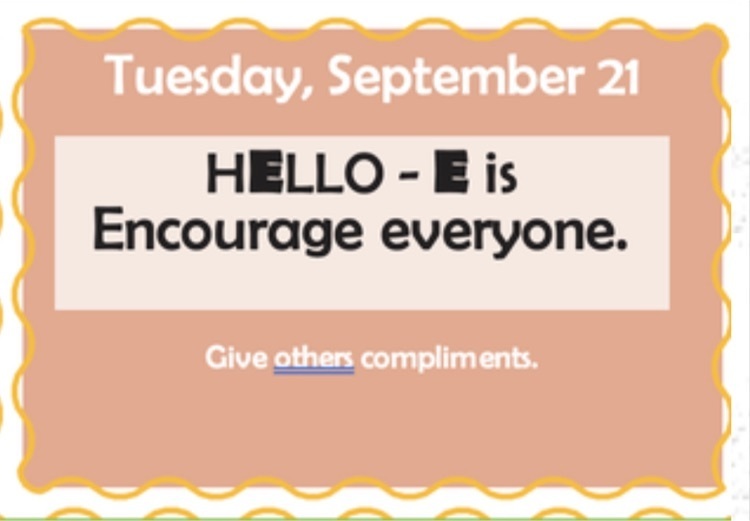 Tyler ISD is focusing on creating CLOSER, more CONNECTED, and INCLUSIVE classrooms and schools. Start with Hello Week is the kickoff to teaching students the skills they need to create a culture of inclusion, and connectedness while encouraging them to reach out to and include others. Monday, September 20- Hello- H is for Hi's and Happy Greetings to everyone! Greet everyone with a "Hi", snappy salute, bold curtsy, or other happy greeting. ALOHA theme - Wear Hawaiian shirts or leis. Tuesday, September 21- hEllo- E is for Encourage everyone! Give others compliments. Wednesday, September 22- ​heLlo- L is for Learn the names of others! KINDNESS Ask people that you do not know their names today! Encourage the importance of Kindness. ​Thursday, September 23- ​​helLo- L is for Look for ways to help! Sit with a new person at lunch, help someone in class, make a new friend! ​Friday, September 24-​ hellO- O is for Own it! Make it your job! Celebrate togetherness, connectedness, and inclusiveness.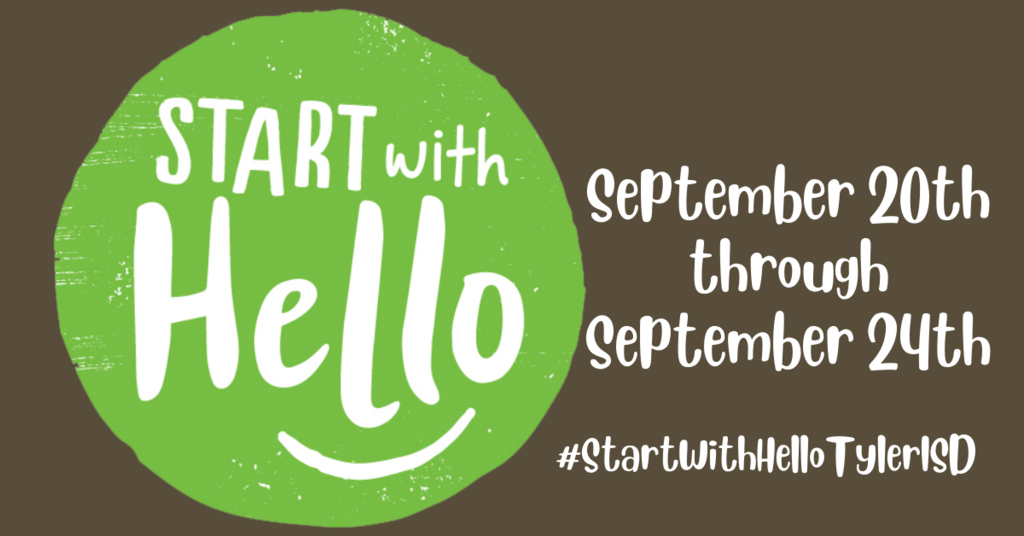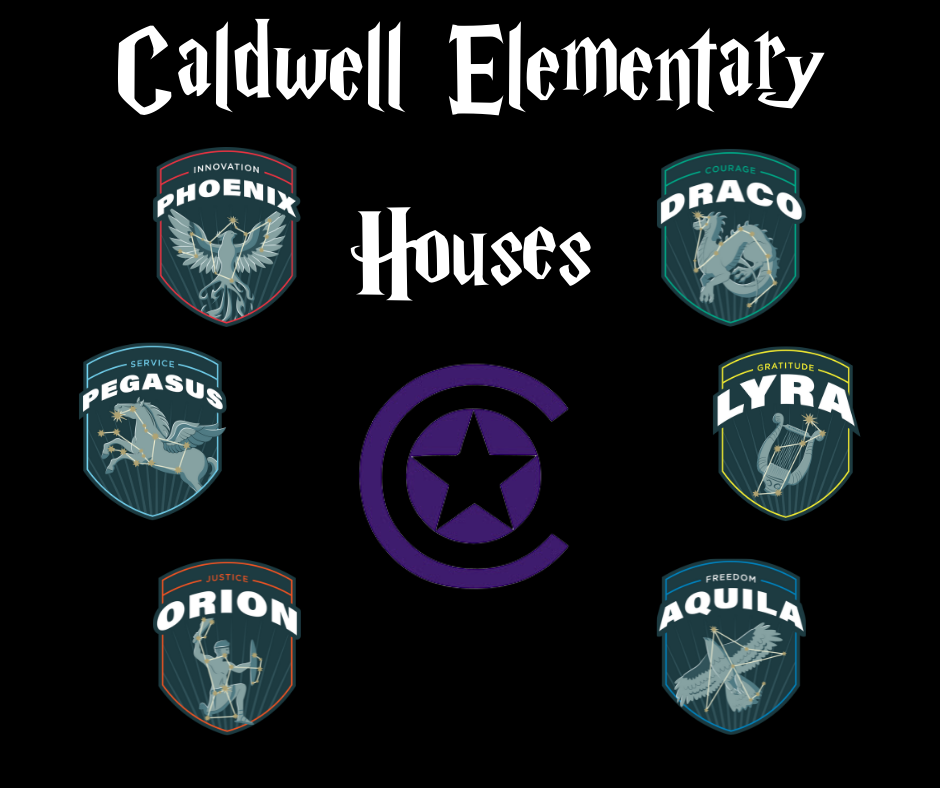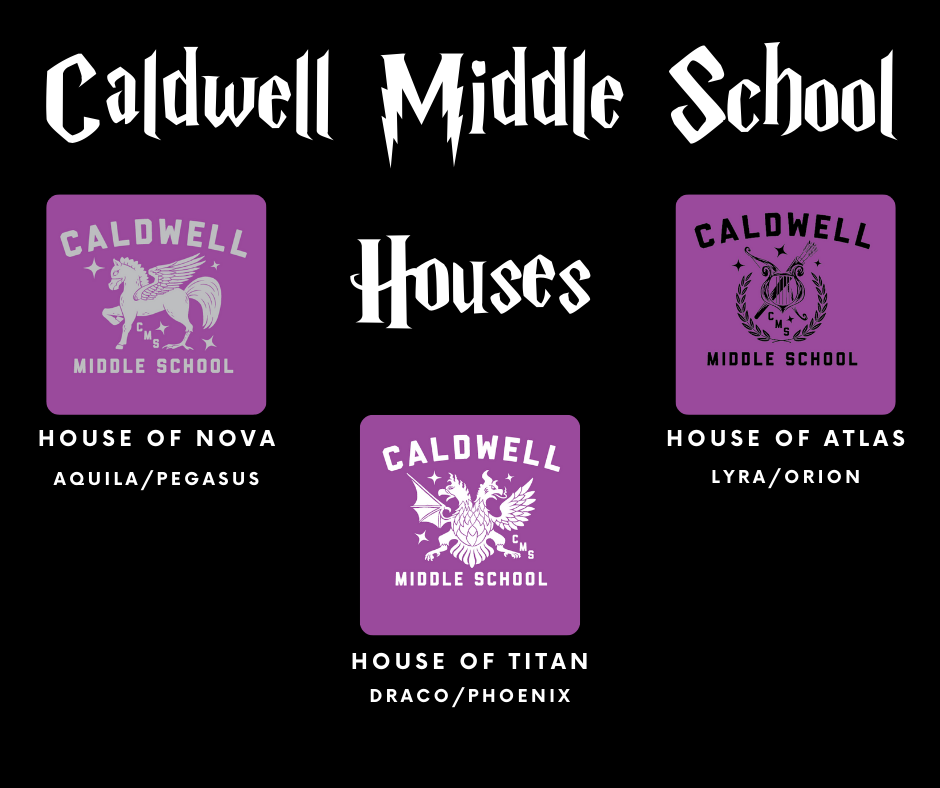 September 25th, 2001 Caldwell Arts Academy opened its doors to an excited and eager student population that came from many parts of Tyler for one vision, strong Arts and Academics. It is this very moment, 20 Years Ago, that we will be honoring during our annual Open House on September 23rd. Join us for a community rededication and tour of the facilities starting at 6:00pm. Our legacy has grown over the last 20 years and our Stars are shining brighter than ever! Also, we are trying to Catch our Shooting Stars through building an alumni network of all current and former stars who were Employees, Parents, Students or a combination of both! Fill out this form-
https://bit.ly/CatchAShootingStar
to continue your journey with us! Please share this announcement with anyone currently or formerly connected to Caldwell! Its going to be an exciting time!

Reminder…wear Caldwell purple or college colors! Yay!!!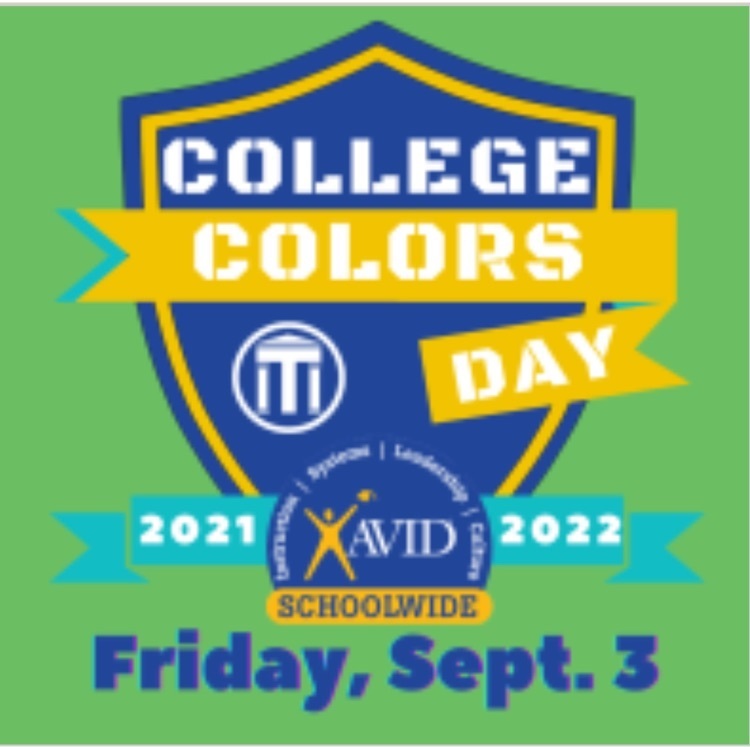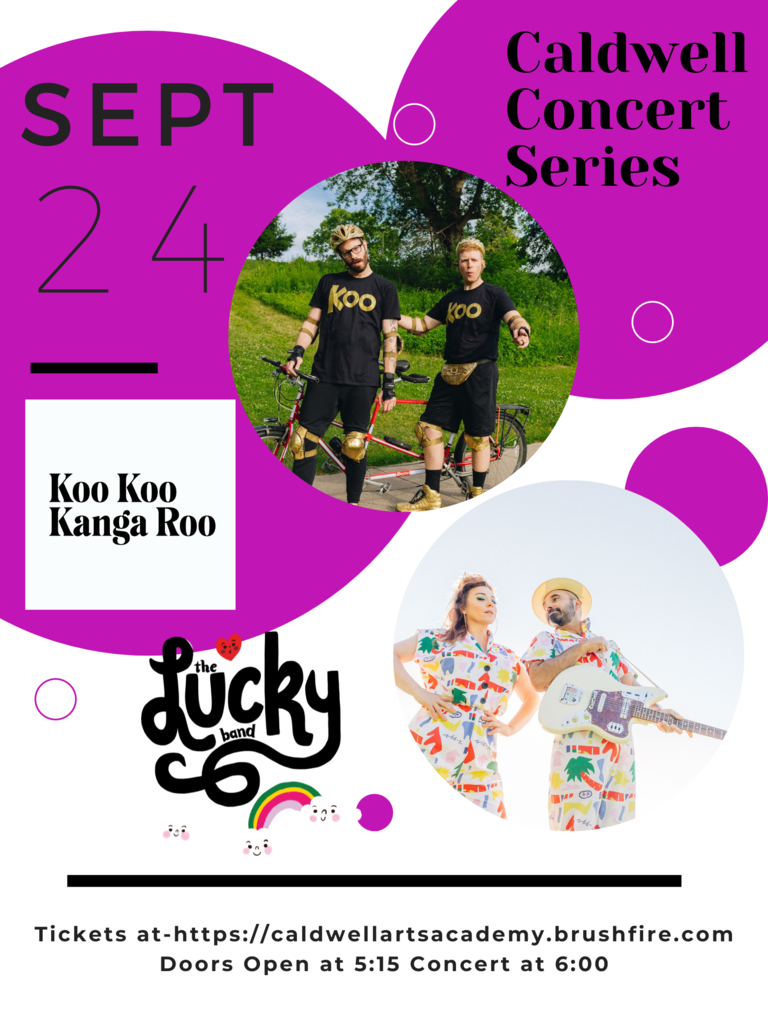 Reminder- Kona Ice on Friday, August 20th.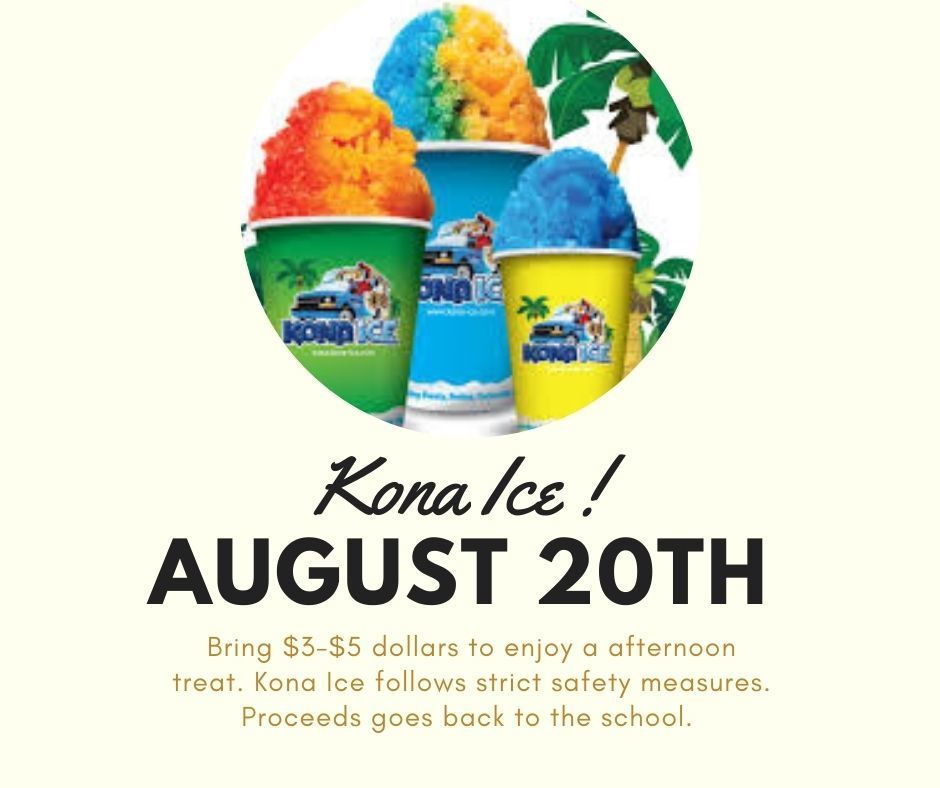 Reminder!- Last Day Reminder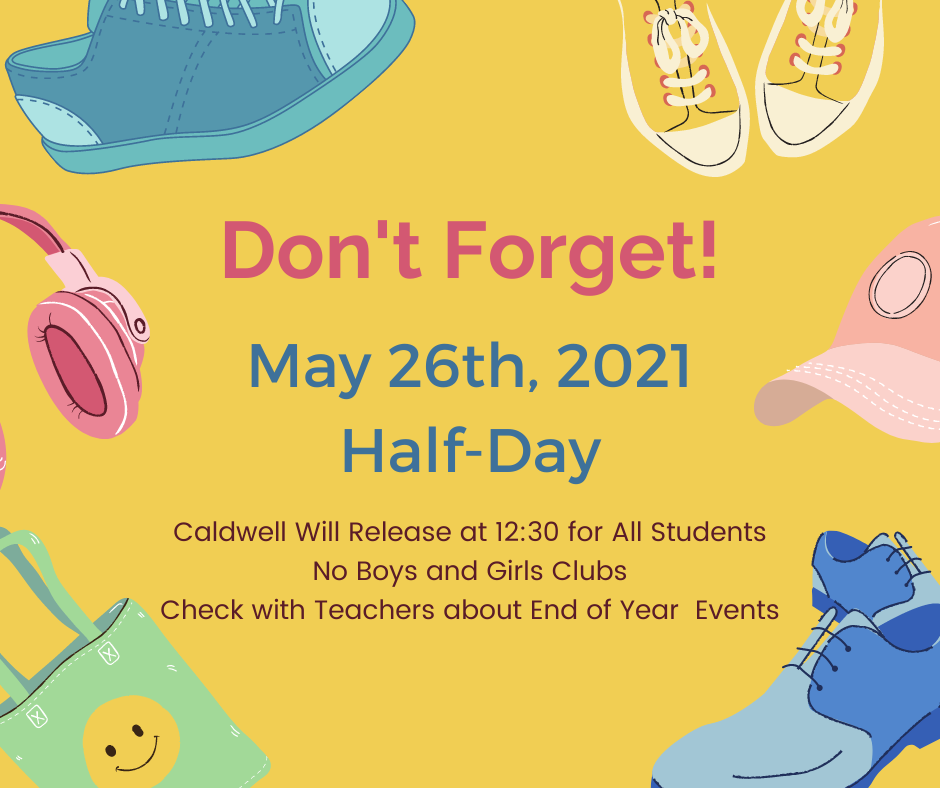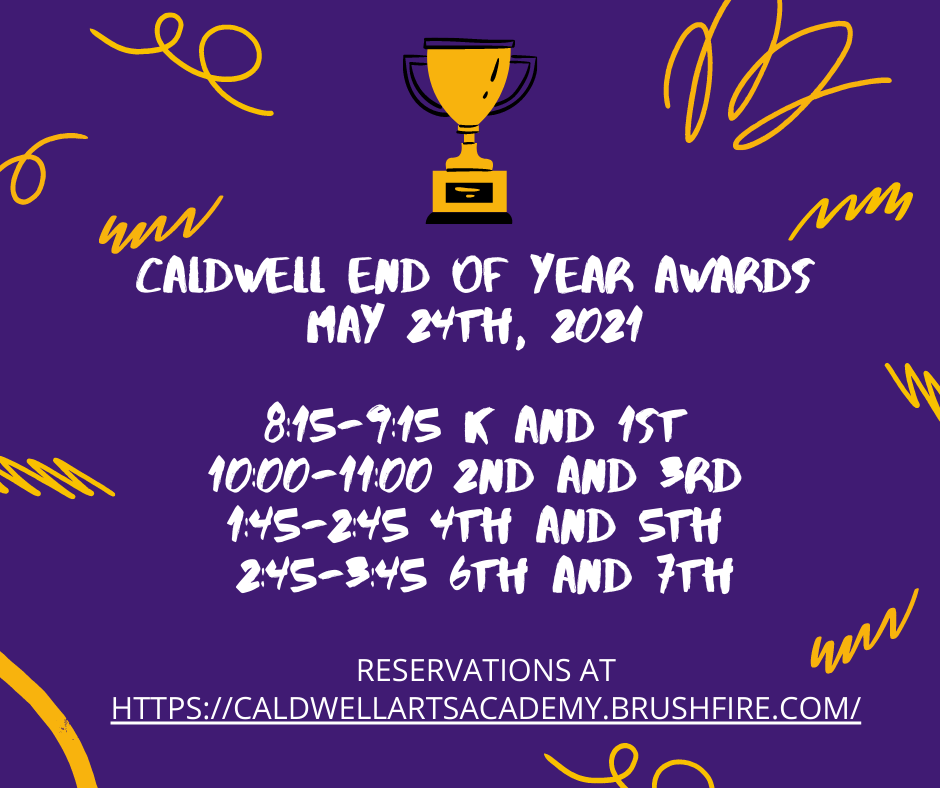 Good Afternoon Stars! This week we received our campus STAAR scores! Despite the the many obstacles that this year presented, our student excelled in their demonstration of academic success! Attached is how you can access your students official state reports June 28th. In addition to that, you can log into your students Edguence account to see raw scores. They will use their student username and password at
https://tyler.edugence.com
. Again, the flyer below outlines the four easy steps to learn more about your students scores! Follow 4 EASY STEPS to Log in & Learn More 1- Starting on June 28th, log into the district's parent portal. 2- Click on the link or icon that says STAAR or state assessment. If you're having trouble finding it, contact your school. 3- Review your child's results and the personalized resources to support learning at home. 4- At the beginning of the school year, discuss the results with your child's teacher and work together to support your child's learning. We are so proud of our school and the success that our students continue to build! Please don't hesitate to contact the campus with any questions! Click here for flyer-
https://5il.co/t1mr

Don't Forget!! See a show and support Caldwell at Andy's tomorrow!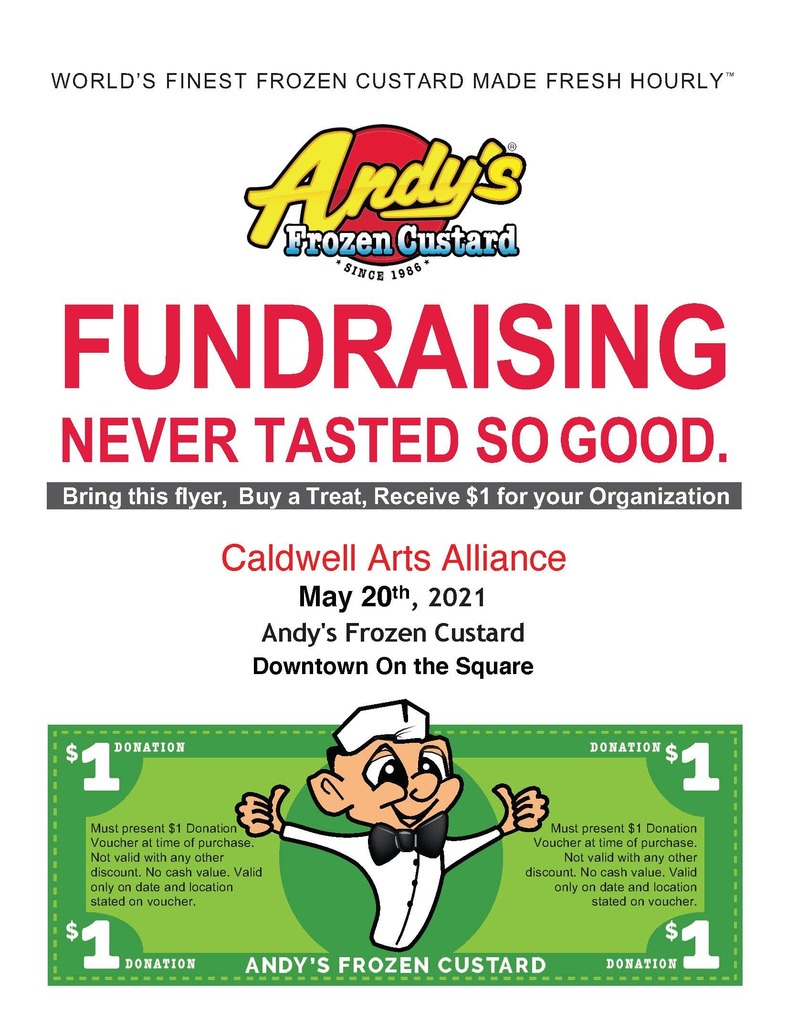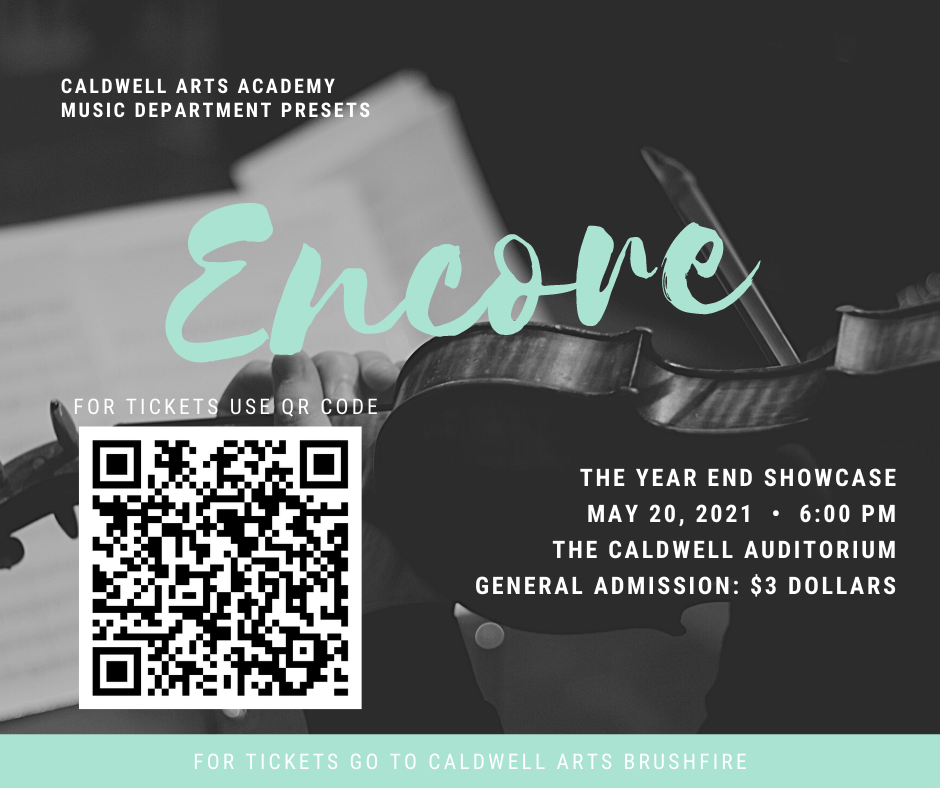 Reminders!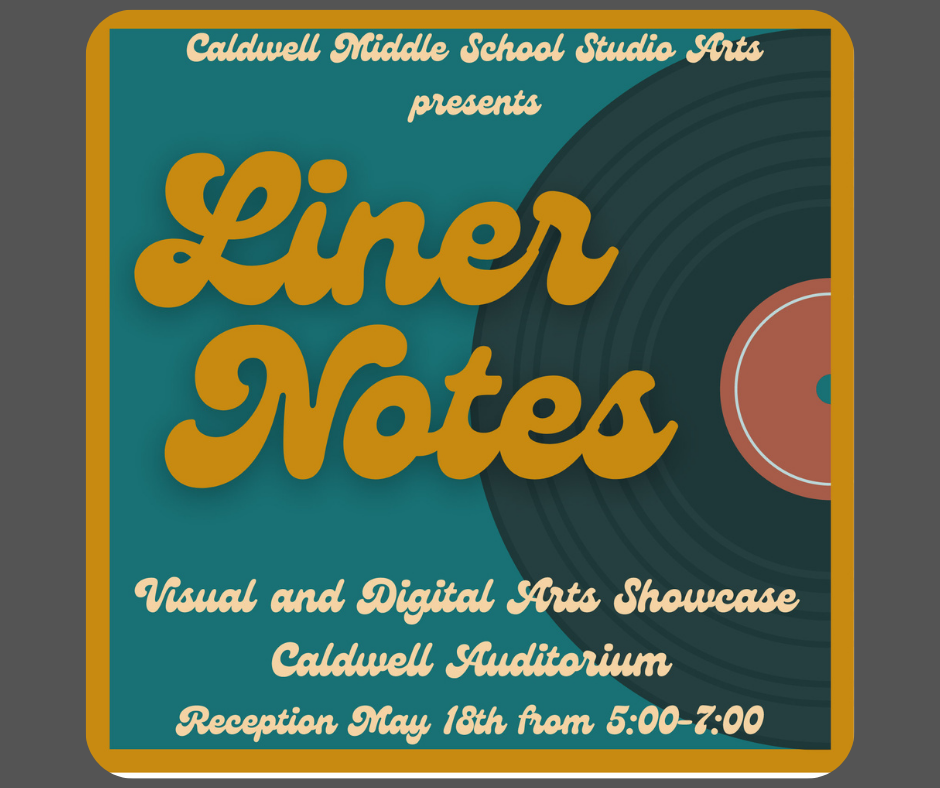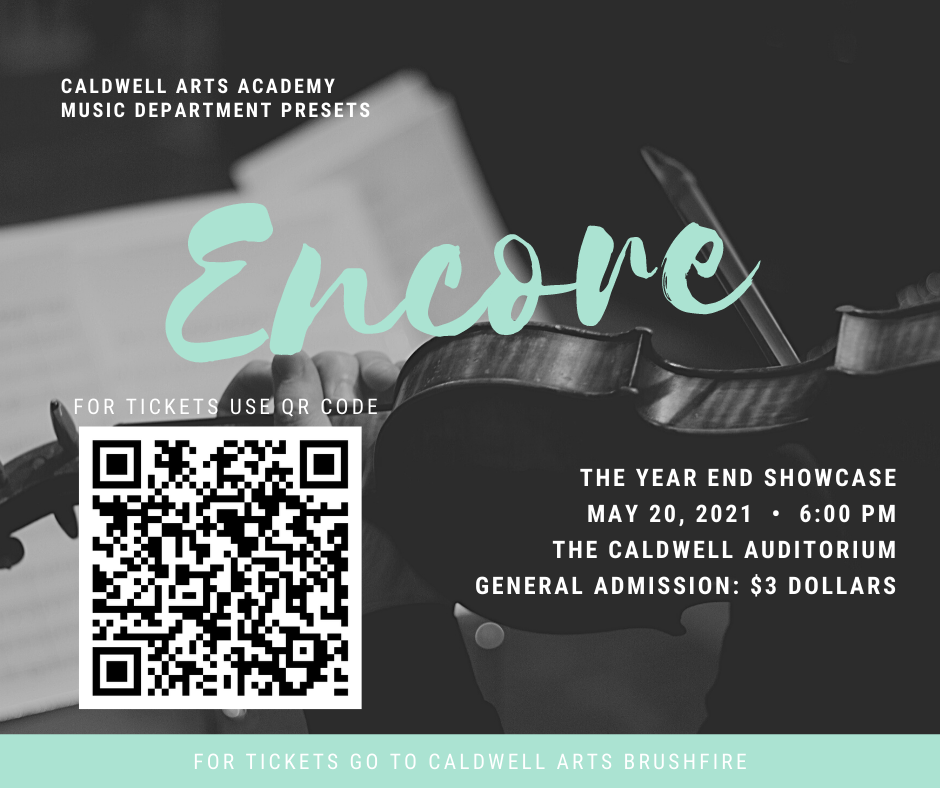 Don't Forget! Celebrate Freedom Week!