Congratulations to the Teacher of the Month, Jennymer Paner, from Peete Elementary.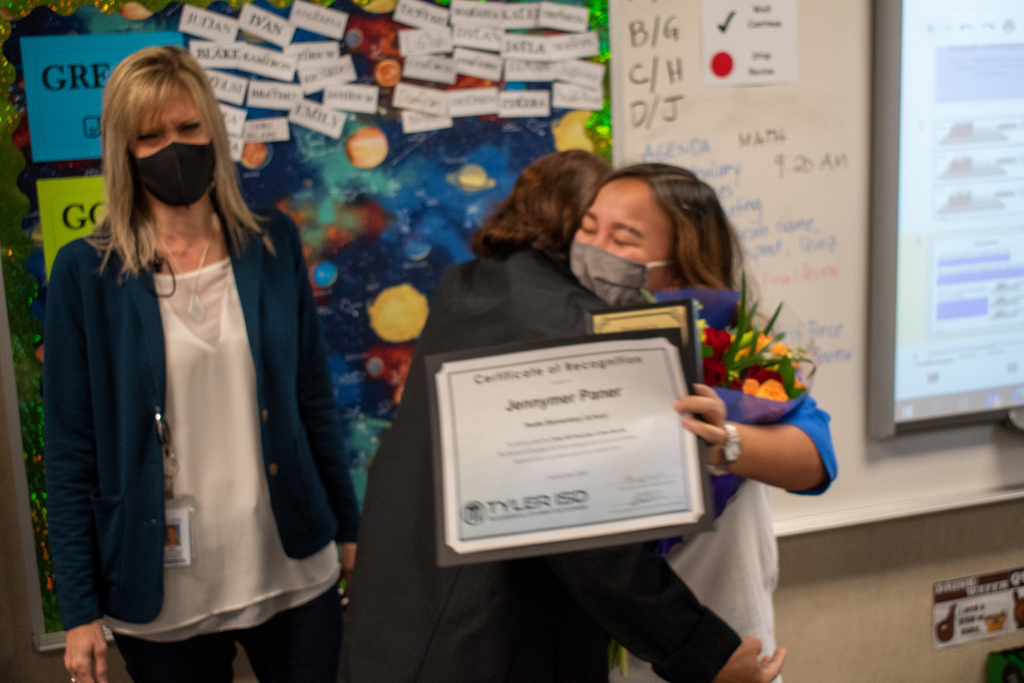 Tyler ISD would like to recognize the efforts of this District student of the month for November. Austin Aguilar, a 7th-grade student at Caldwell Arts Academy is the Secondary Student of the Month.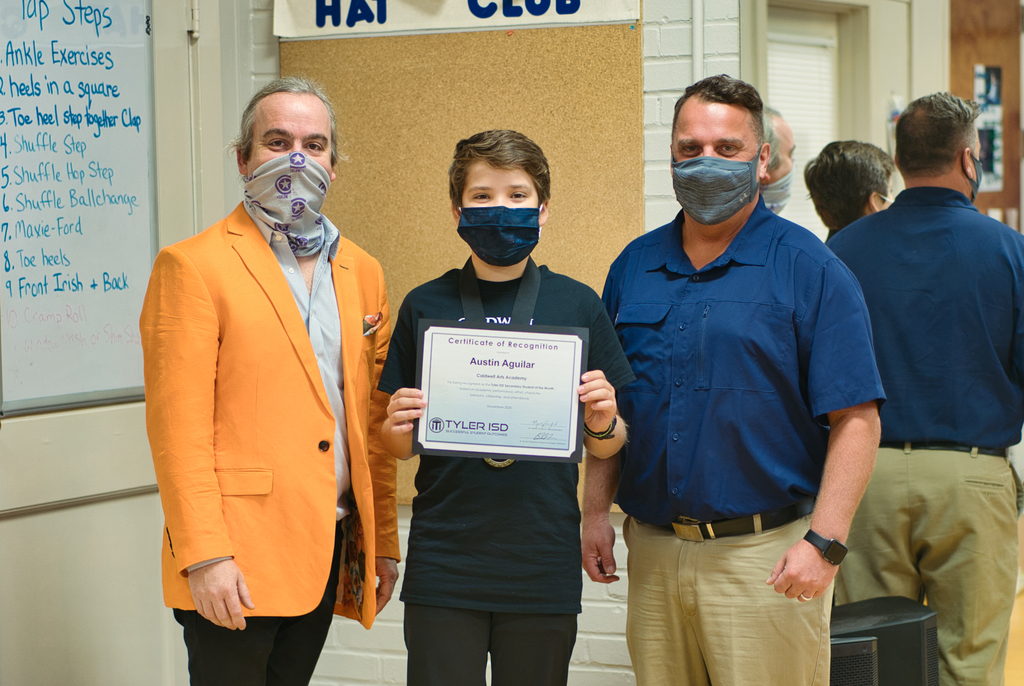 Tyler ISD would like to recognize the efforts of this District student of the month for November. Ivan Lugo, a 5th-grade student at Ramey Elementary is the Elementary Student of the Month.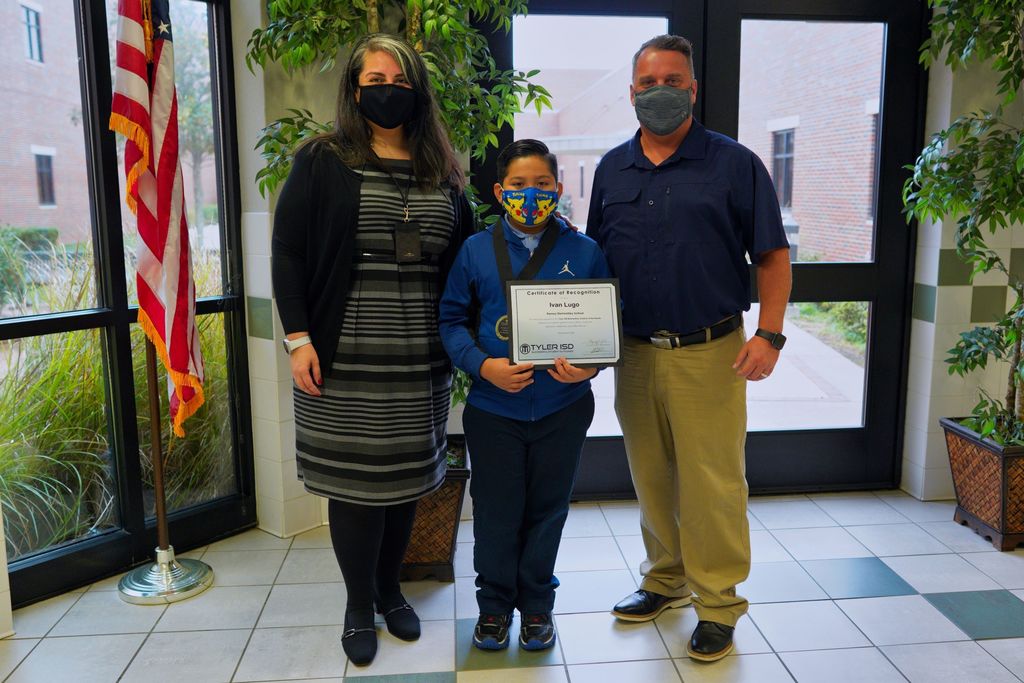 The Tyler ISD Board of Trustees will have a Regular Meeting for 7:00 pm today. #TylerISDBoardMeetings View the agenda:
https://bit.ly/38Puv70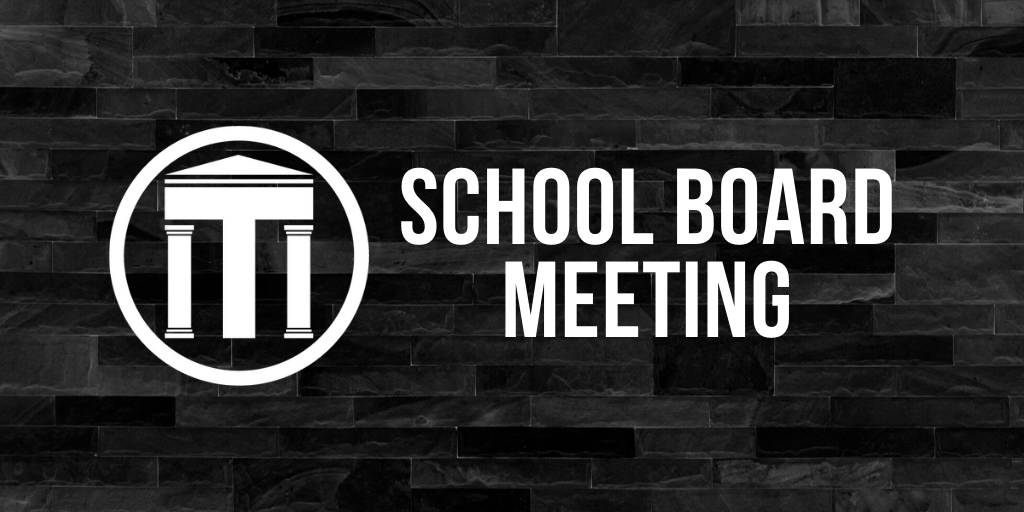 Tyler ISD Athletics was informed this afternoon that Mesquite Horn has cancelled tonight's varsity football game against Tyler Legacy out of an abundance of caution due to concerns of possible exposure of COVID-19 within the Mesquite Horn football program.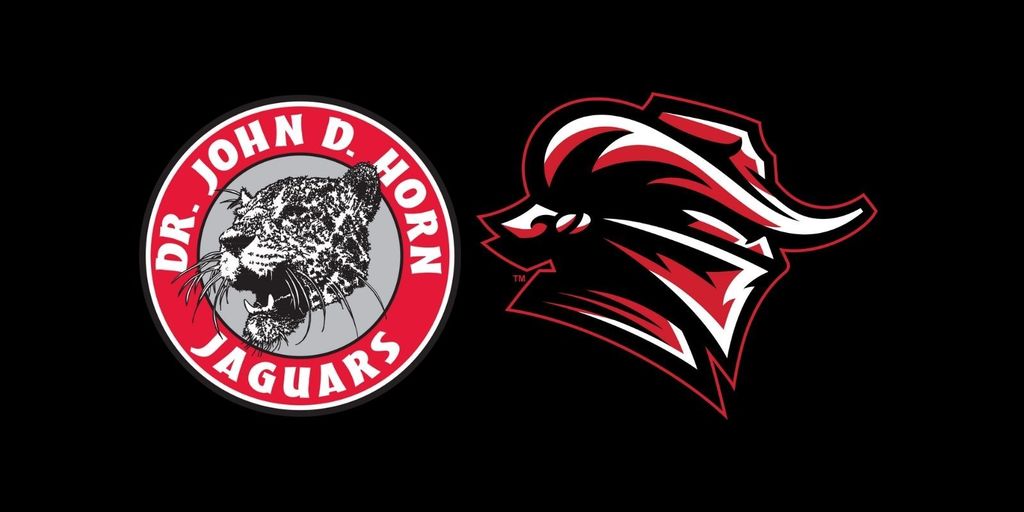 For #WorldKindnessDay, @HoggTylerISD students are spreading kindness by writing postcards that will be sent to local senior centers. The students wanted to send some joy and kindness to those in the community that aren't able to have visitors.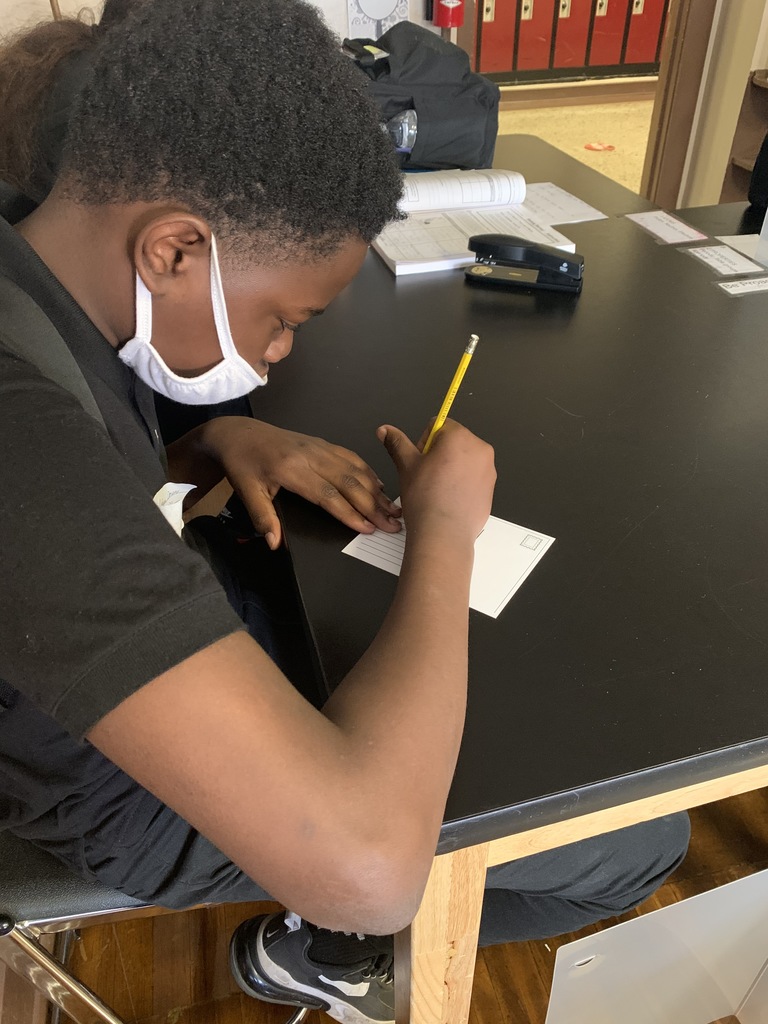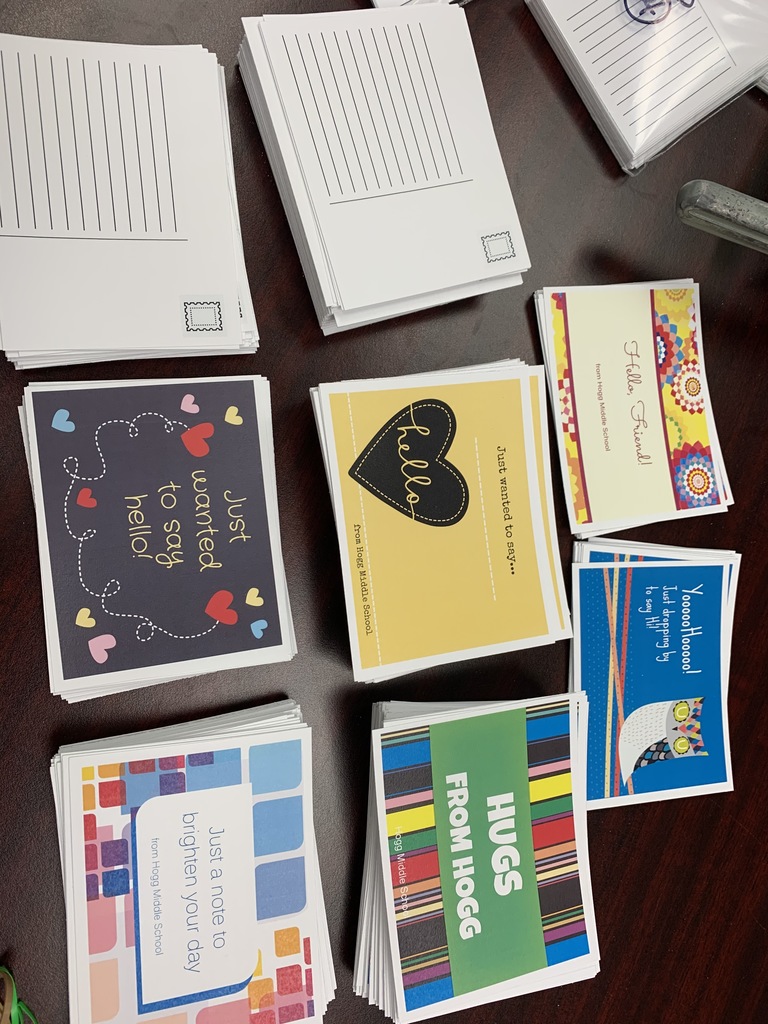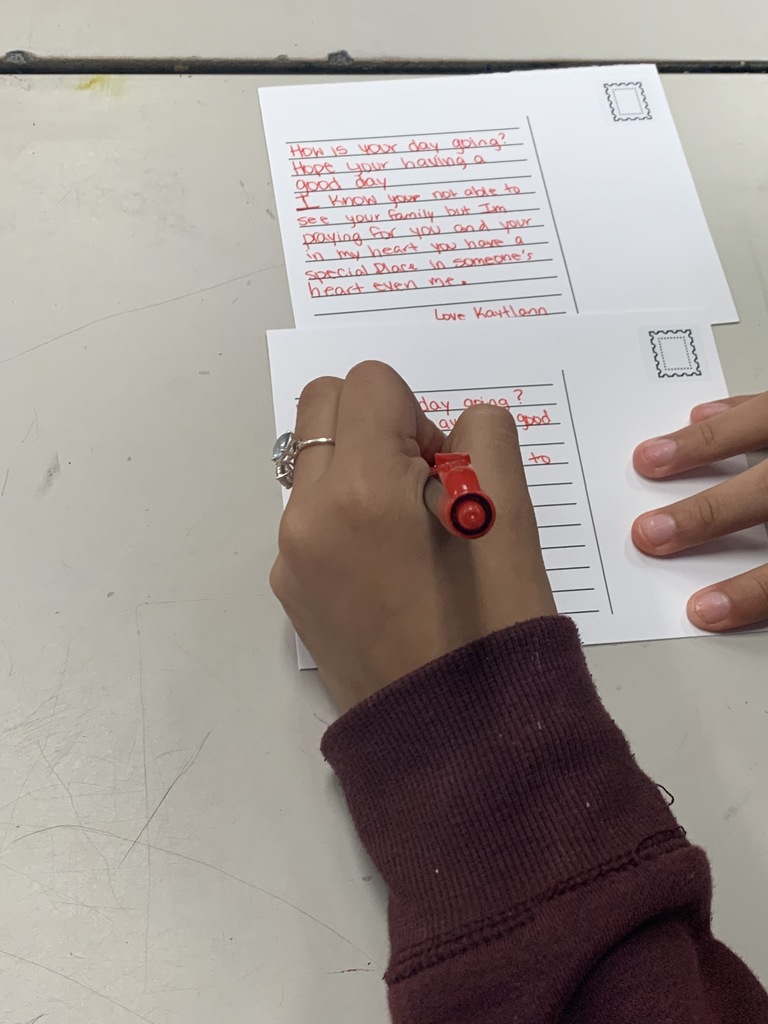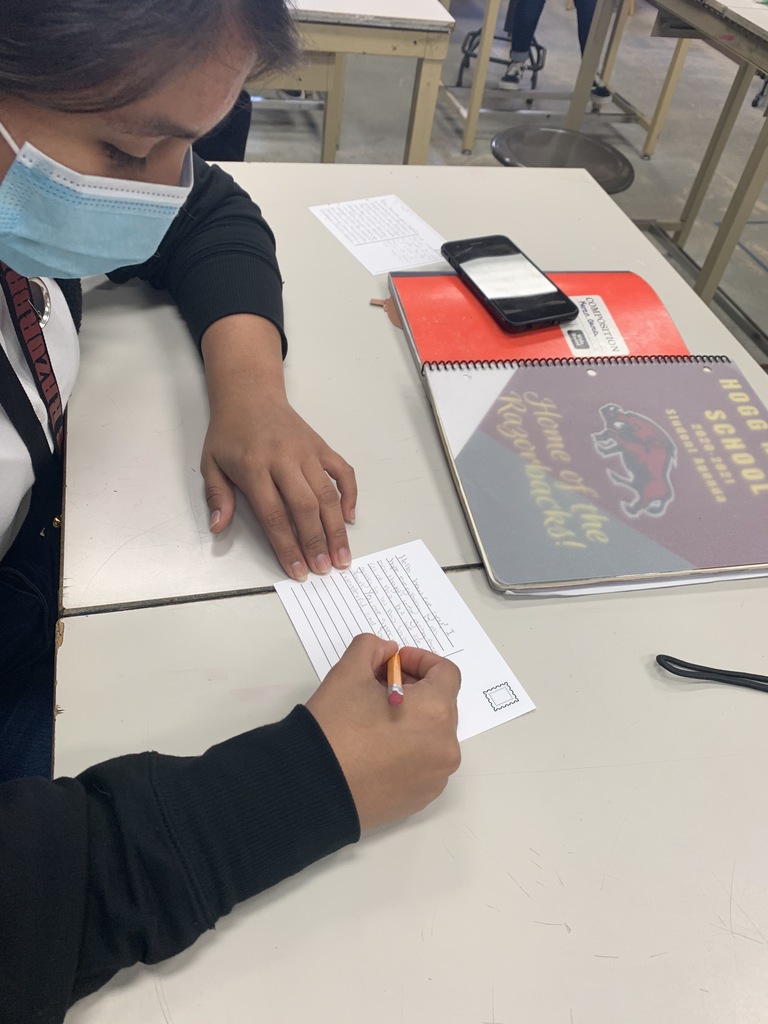 For #WorldKindnessDay, @RiceTylerISD made this awesome sign! Go celebrate by being kind to someone today! 🥳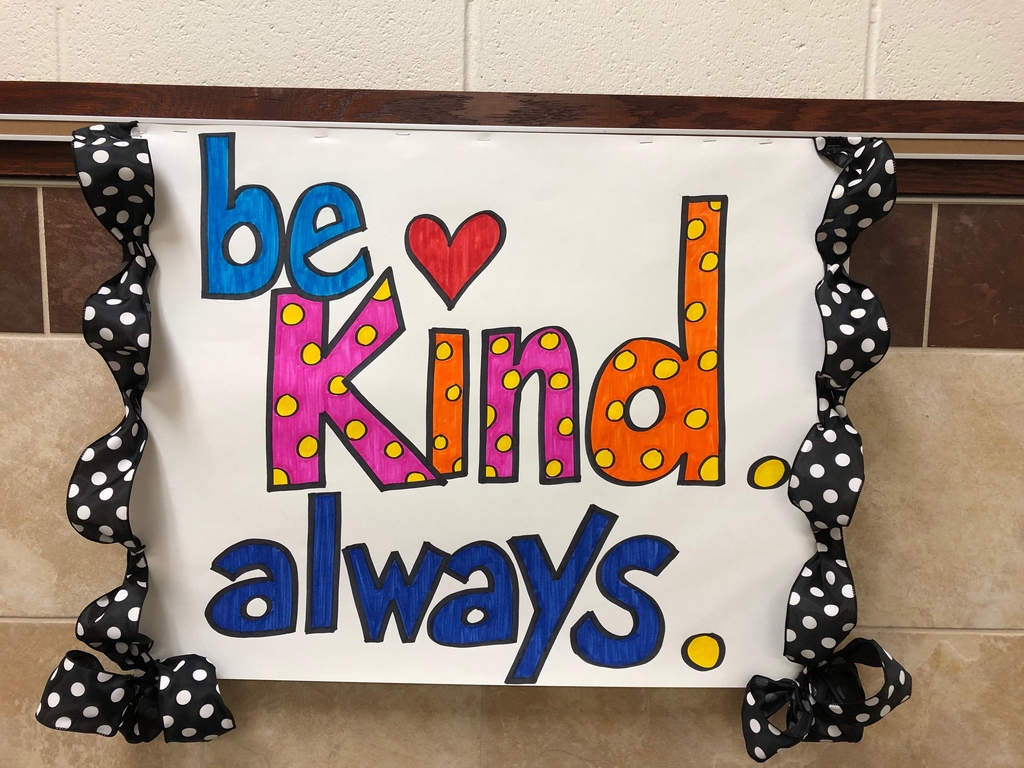 Congratulations to @TLRedRaiders Senior, @ColbyHarris8181, for signing to continue his baseball career at @TylerJrCollege.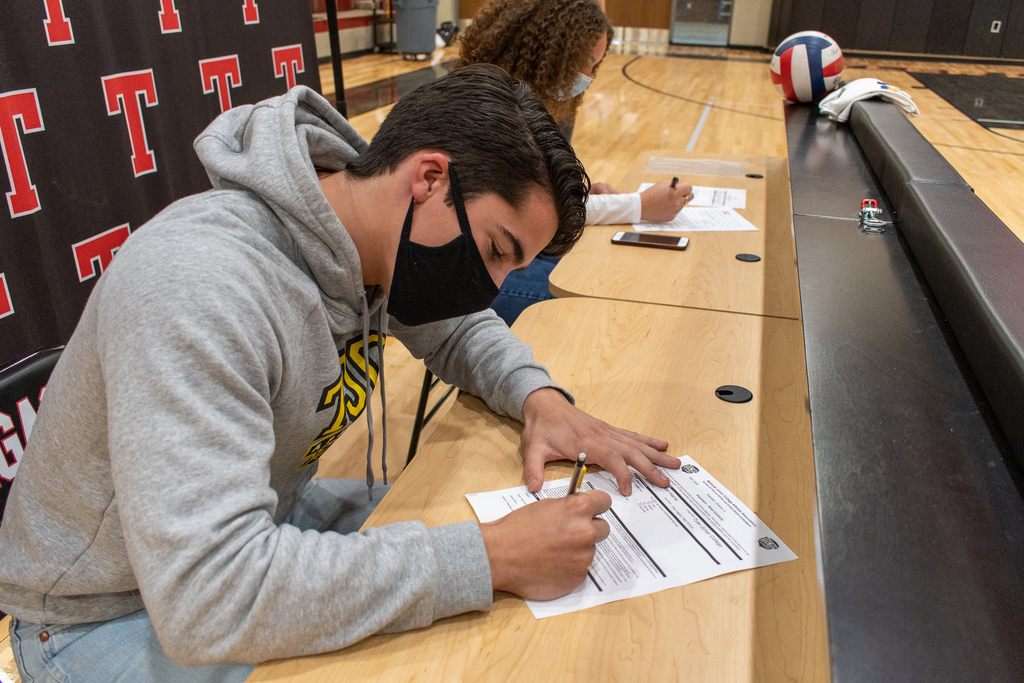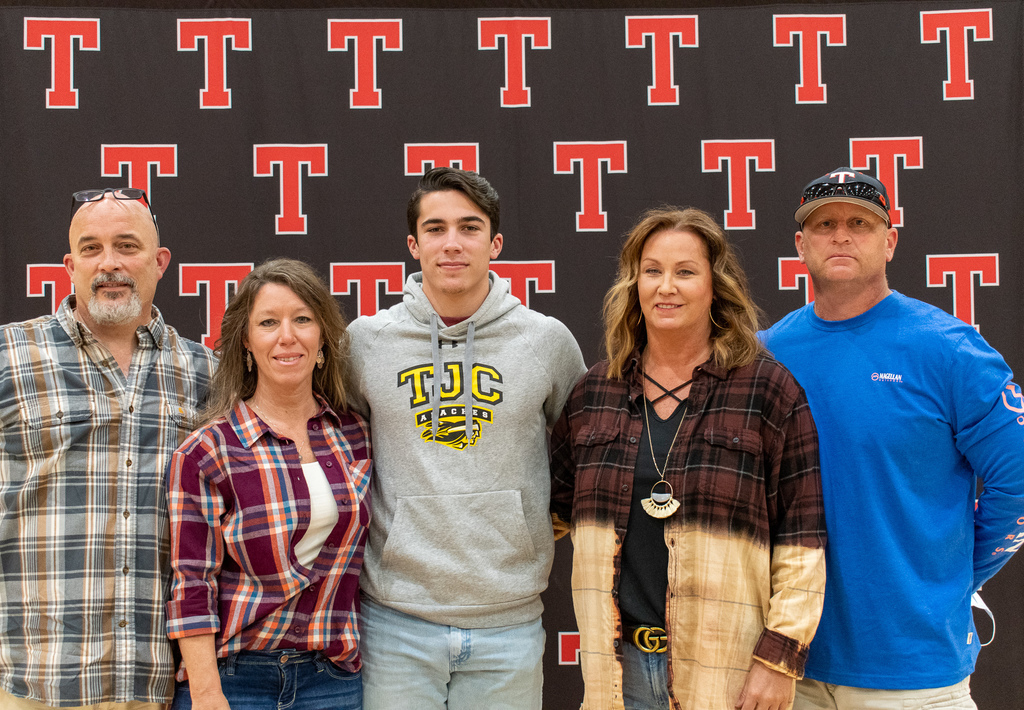 Congratulations to @TLRedRaiders Senior, Hope Casel, for signing to continue her volleyball career at @CoppinStateUniv.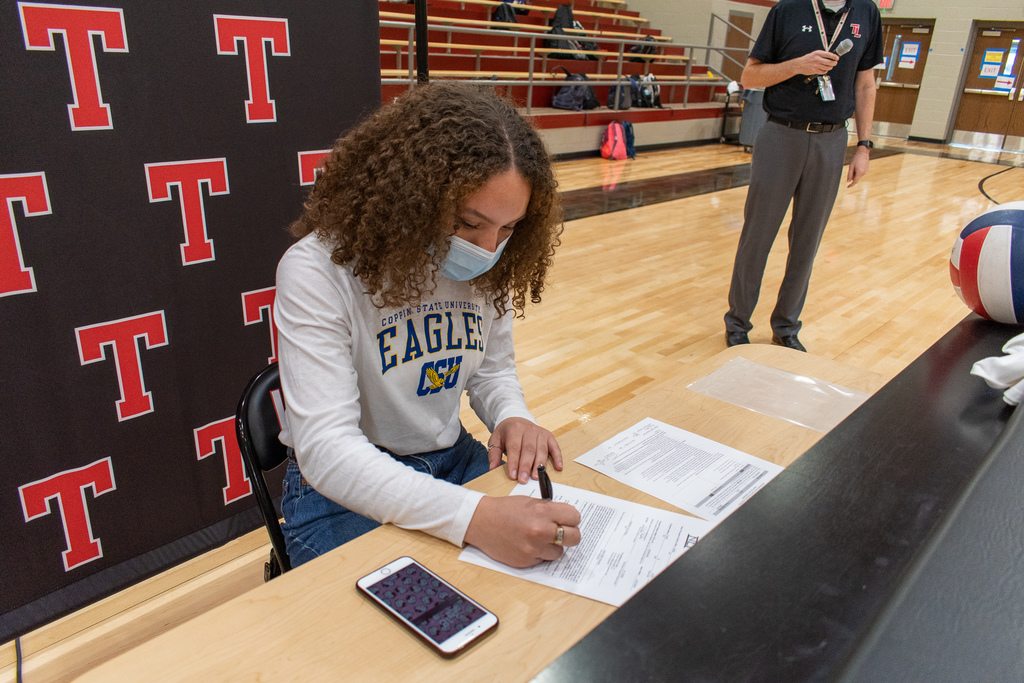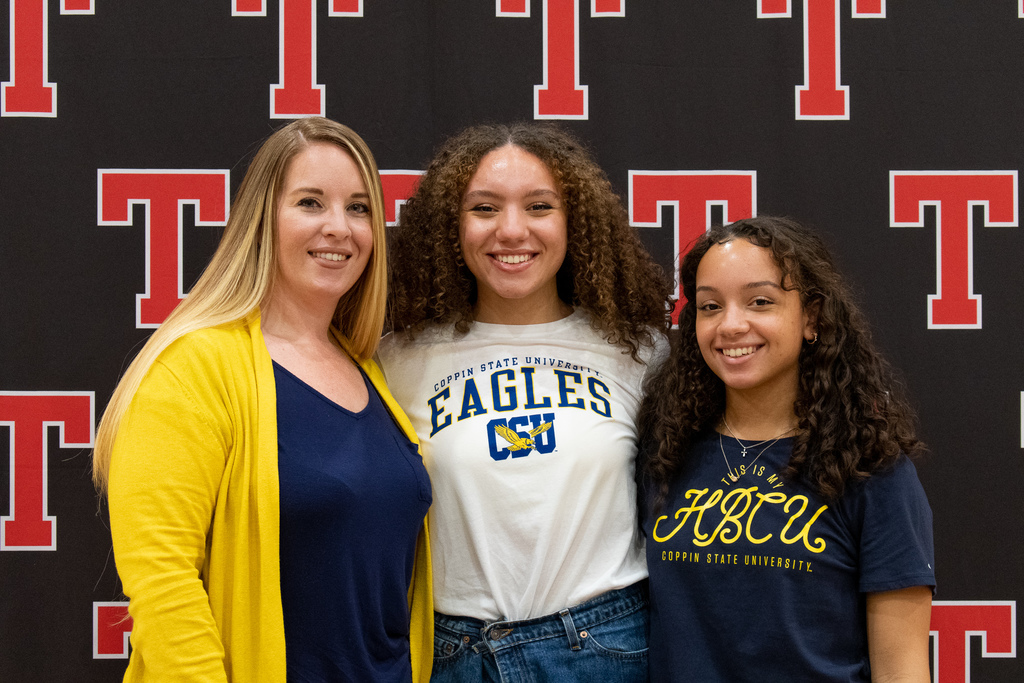 Across all of Tyler ISD, we hope we made our veterans proud by honoring and celebrating their courage in so many different ways and at so many different campuses. Have an amazing #VeteransDay! #WeAreTylerISD 🏛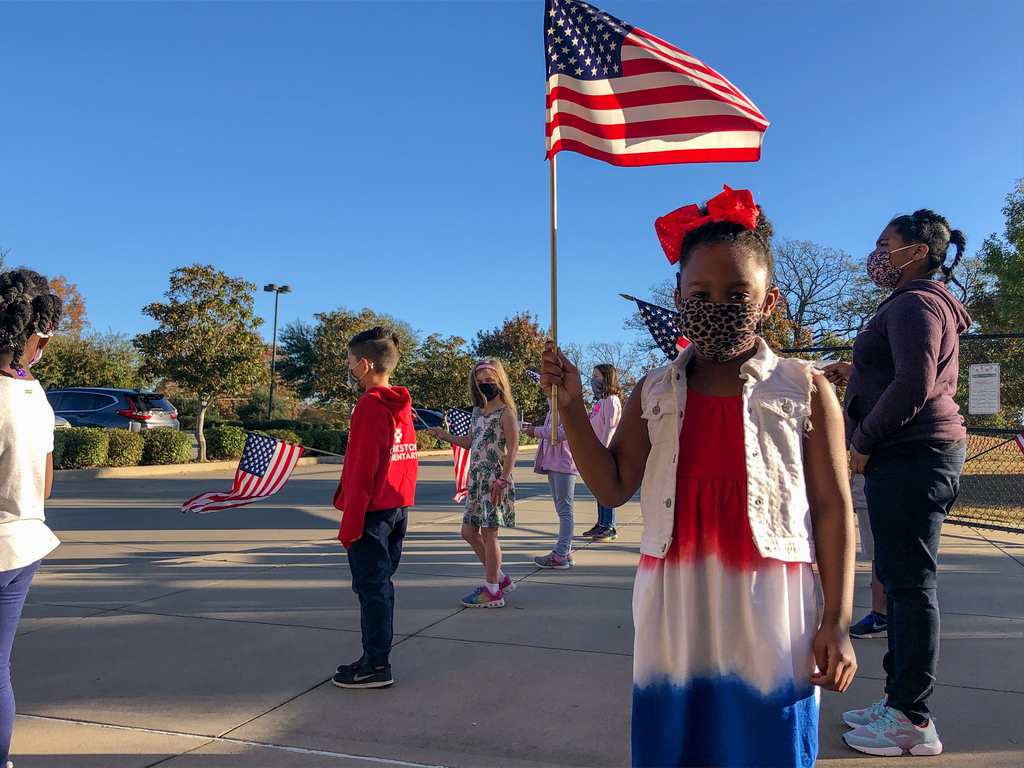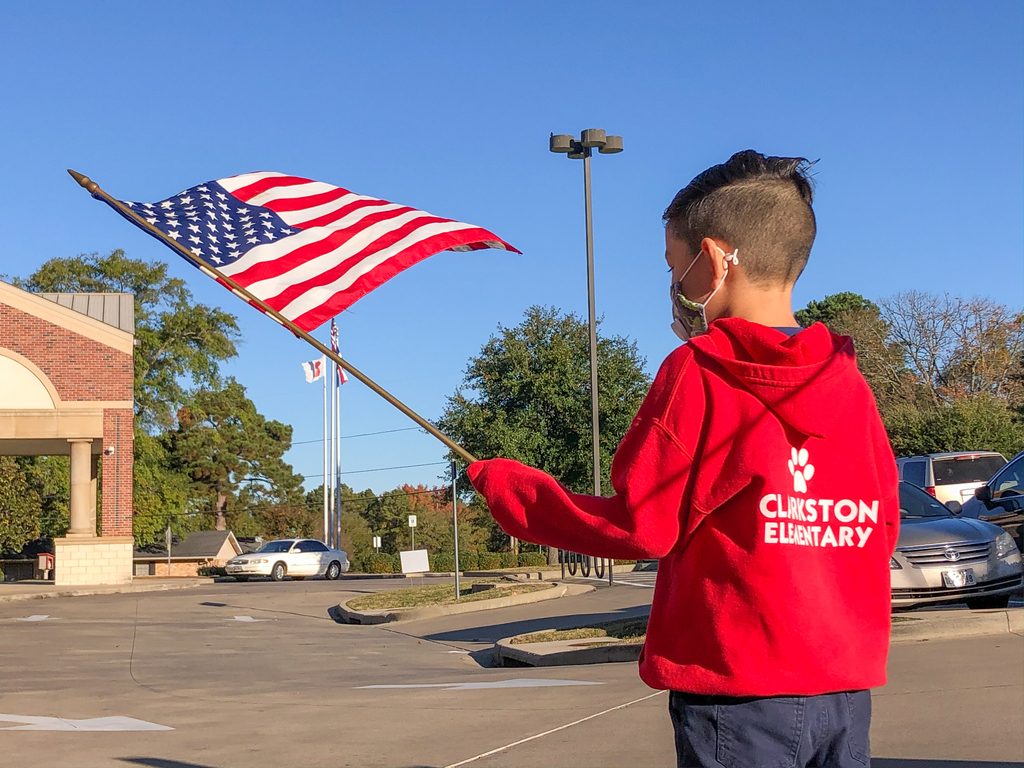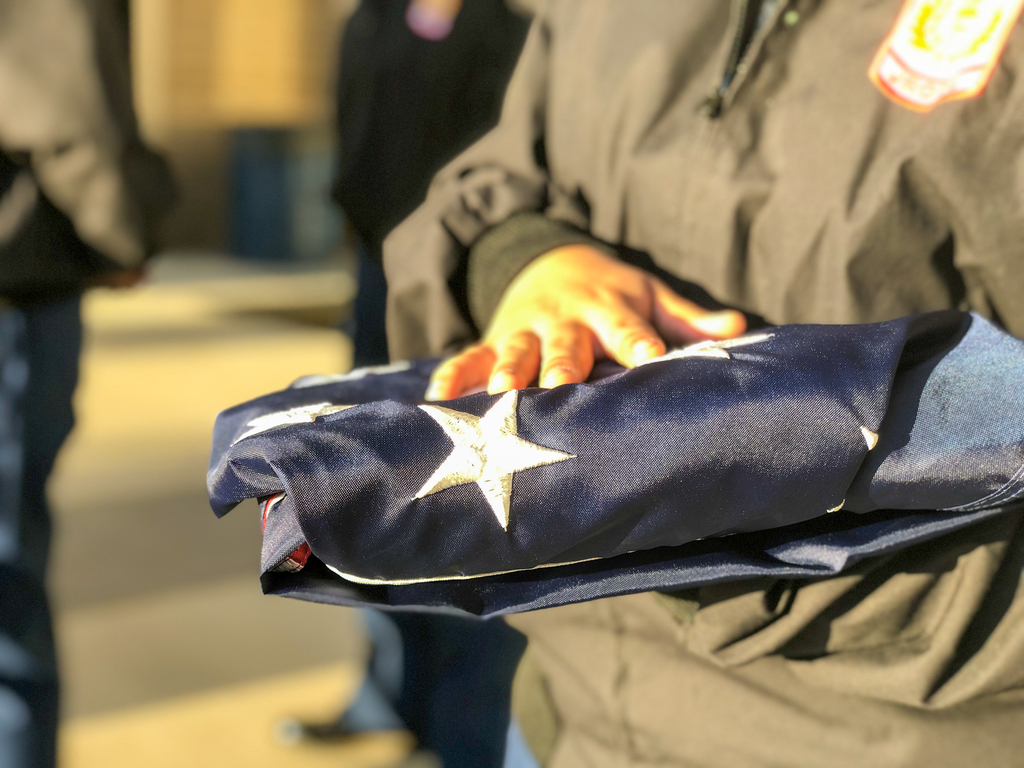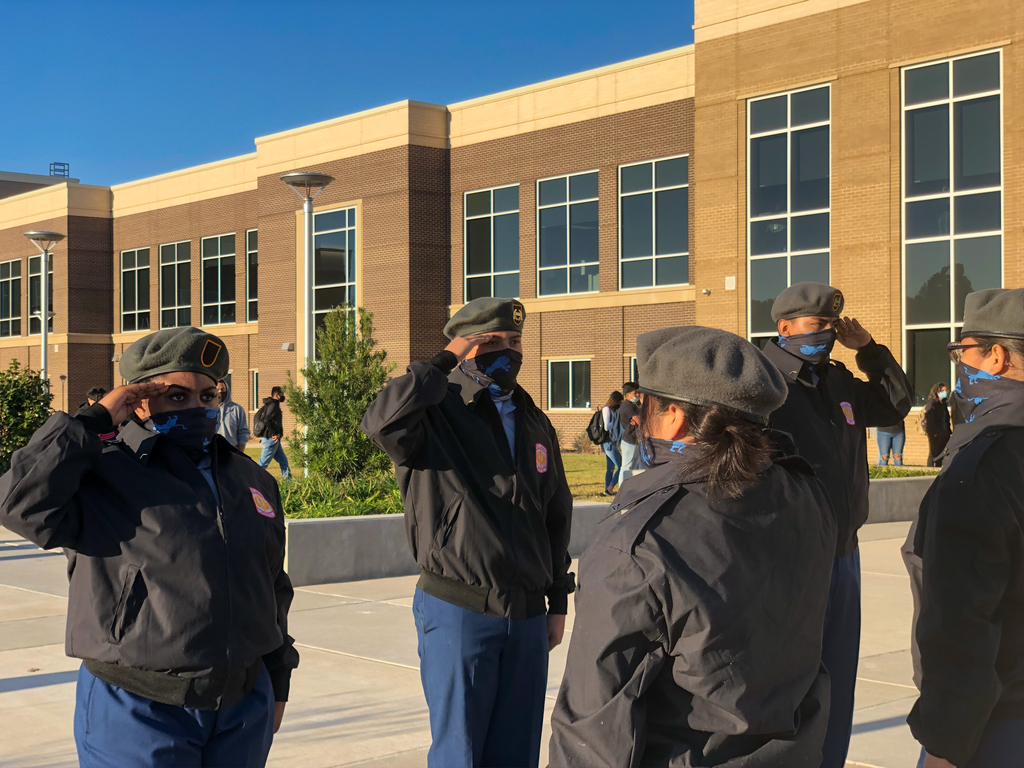 To all veterans of all branches: Thank you for your sacrifice, your bravery, and the example you set for us all. To all those who have served, and those who continue to serve… Happy #VeteransDay!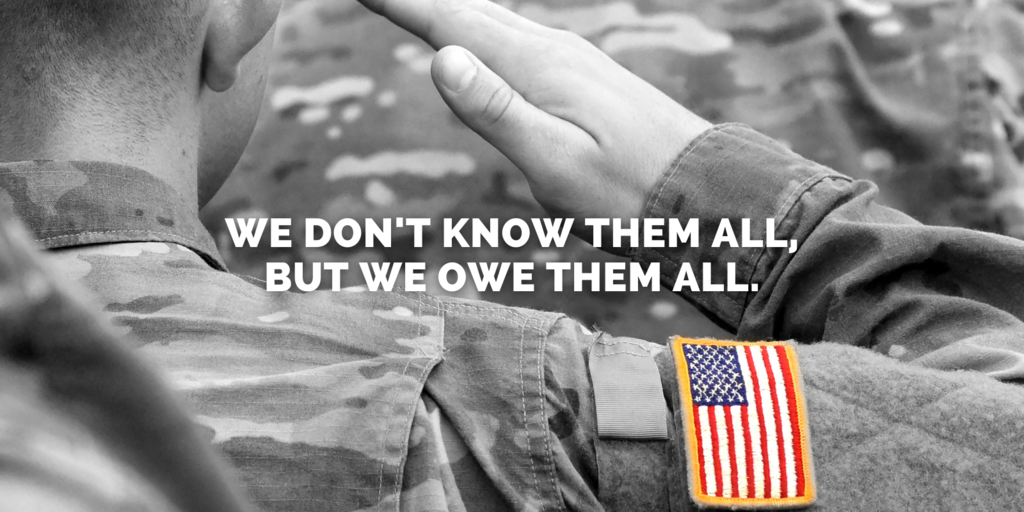 PARENT REMINDER: @MooreTylerISD is hosting their annual Math, Science, and Technology Night tonight from 6pm-7:50pm. Parents, get involved as our partners in producing mathematicians and scientists. PLUS students that attend with parents get extra credit! Go Mustangs! 🐴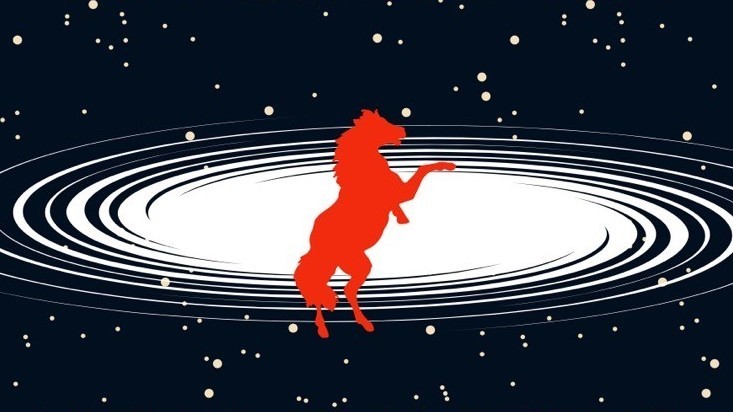 To celebrate @ArborDay in Texas, @MooreTylerISD environmental science students joined by @CityOfTyler and @TAMU Forrest Service to plant 9 trees on campus. They learned how to plant and maintain healthy trees and Tree Marshal Pledged to protect trees in their community.🌳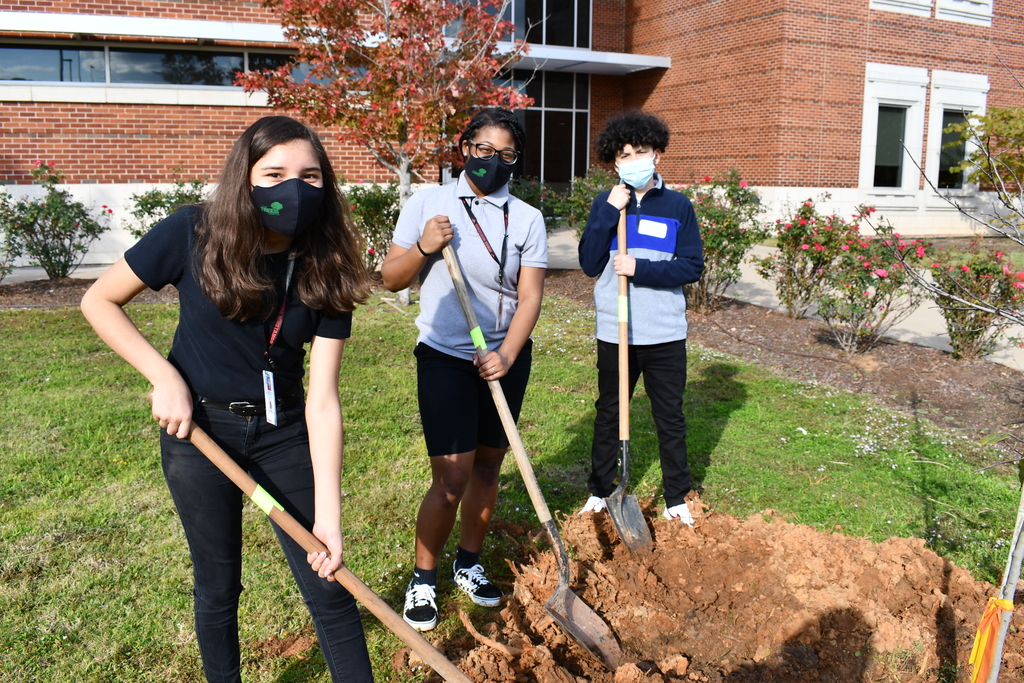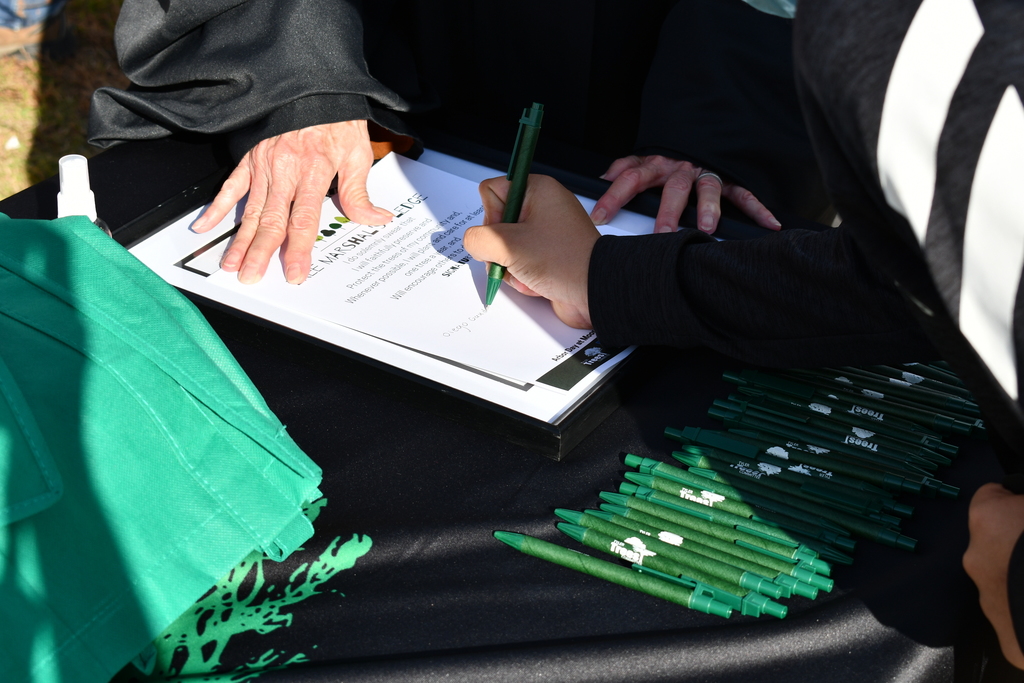 We are hosting a Virtual Teacher Job Fair! 📅 November 17, 2020 ⌚ 4pm - 6pm 📲 tylerisd.org/virtualjobfair Would you like to attend? Know someone looking for a position? Quote this tweet and tag them or DM it to them! See you soon! #WeAreTylerISD 🏛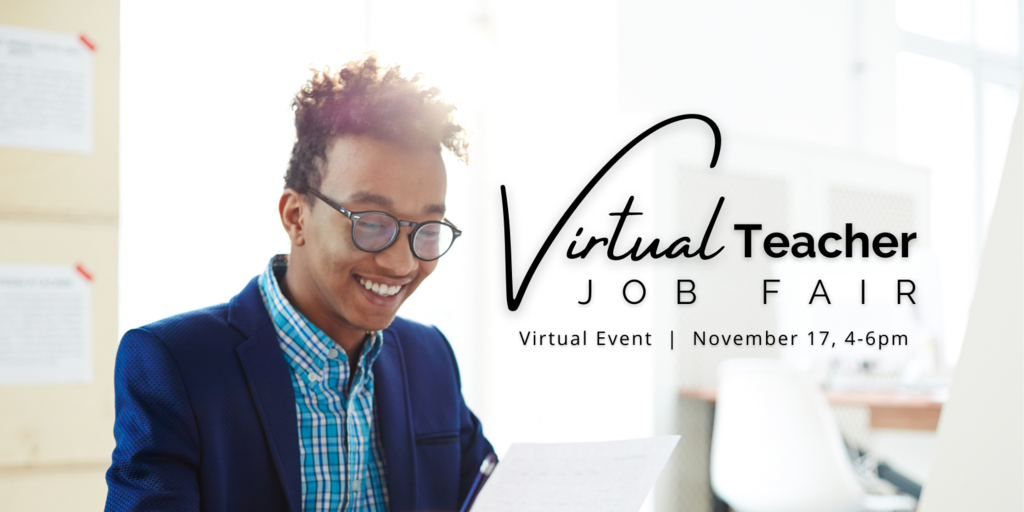 UPDATE: @TylerHighLions Indoor Athletic Complex is nearing completion and turf installation will begin very soon. A lot of work is involved in preparing the new food service and kitchen as well. Photos: @BuildItBrady 👷‍♂️ #WeAreTylerISD 🏛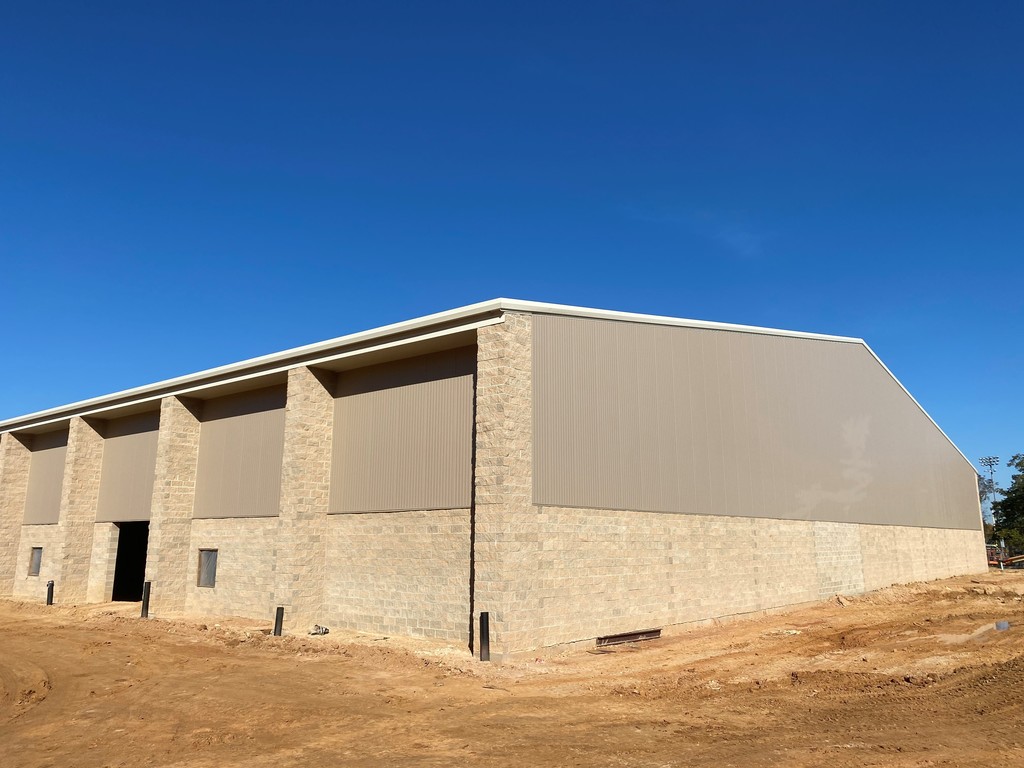 Election day is here! If you have not voted yet, be sure to follow @SmithCountyNews for a map of voting centers available and updates. #VOTE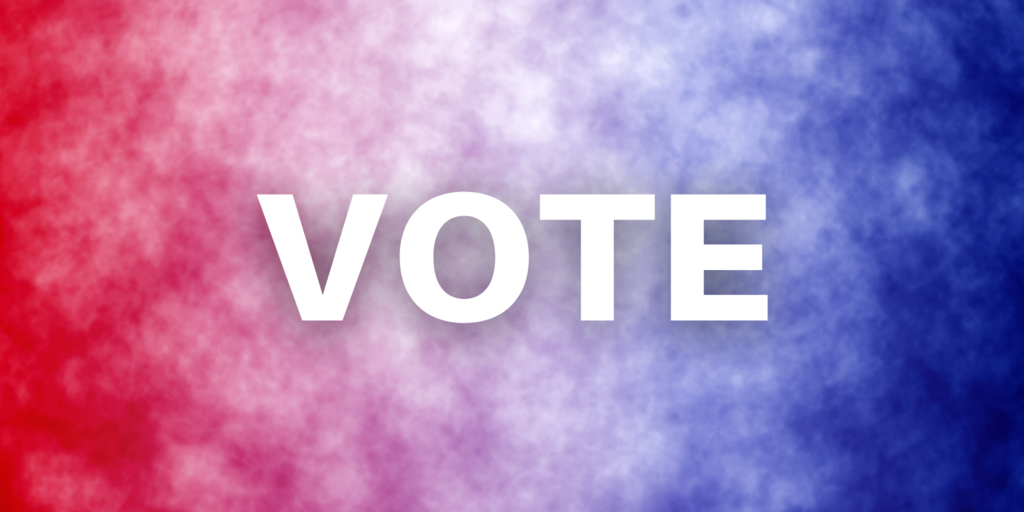 AVID applications are now open! Visit tylerisd.org/applyavid for more info • ONLINE Application Deadline: November 20, 2020 • Virtual Interview Window: January 11 - January 22, 2021 • Status Letters: Week of February 8, 2021 Questions? Contact your school counselor!

Happy Halloween! 🎃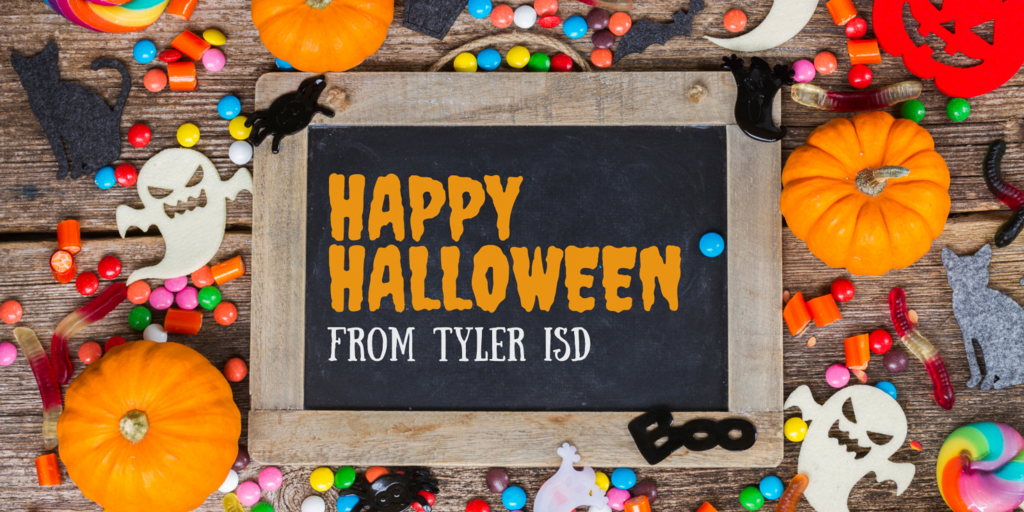 Check out these amazing student art creations on display at the Tyler Museum of Art Middle School Day of the Dead exhibit! The art pieces were created by students at Birdwell Dual Language Immersion School, Caldwell Arts Academy, and Hogg and Boulter middle schools.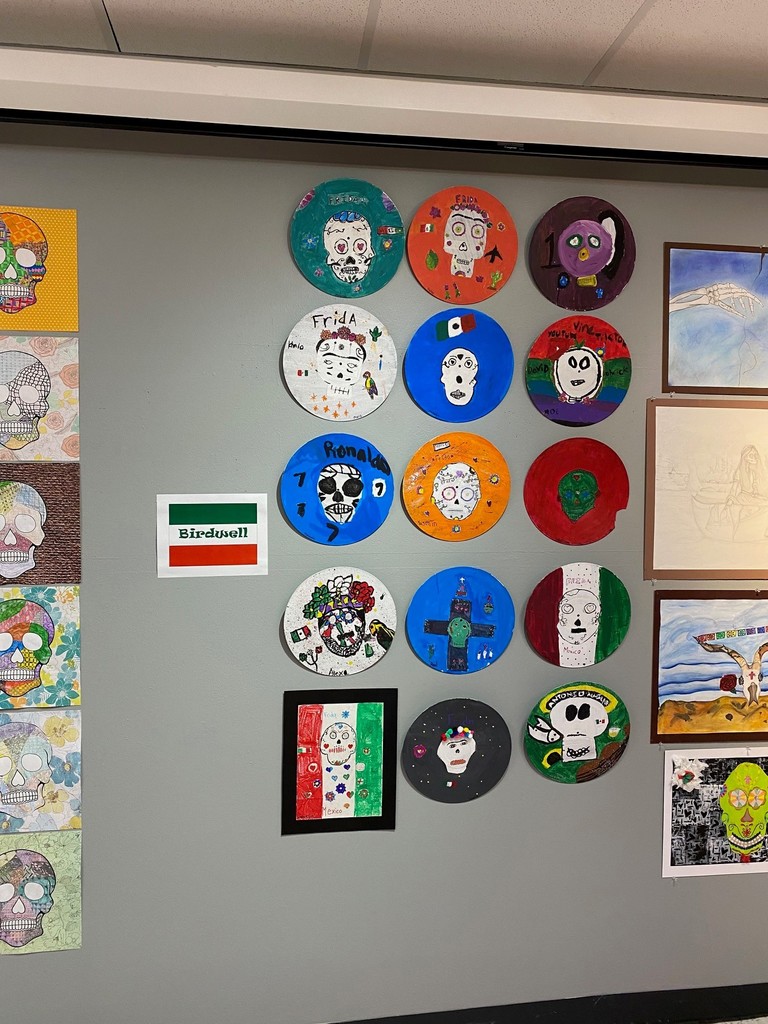 For National Principals Month, today's spotlight is Douglas Elementary's, Christy Roach. Here's what they have to say about their principal. 🤗 #ThankAPrincipal • "At Douglas, WE LOVE Mrs. Roach. She makes herself accessible to all parents, students and teachers, even for the not so good stuff. I love the fact that she gives us, teachers, the autonomy to do what is best for our students. Mrs. Roach also treats everyone as if we are family which is evident in the campus atmosphere as soon as you set foot at Douglas." • "I am definitely blessed to work with Christy Roach. She is an inspiration for us all. She is dedicated to making sure we have a positive environment for all students and staff." • "Mrs. Roach is a highly effective leader and Douglas absolutely LOVES her! She has created a culture on our campus that trusts, which allows us to be heard and meets all of our needs. She has been a part of the Douglas community for generations and to see the love and respect families and students have for her will always be cherished by all. We love you Mrs. Roach!" • "She is super sweet, very supportive in and out of school. She always has an ear to hear and is always doing as much as possible to make us feel at home." • "Working with Mrs. Roach has been great; she has always made me feel welcomed and supported. She has allowed me to grow and has been nothing but supportive in everything we do. She has created an environment where the school feels like family" • "It is a blessing to work with such a committed principal. Serving first as a teacher and ultimately as the principal at Douglas has not just been a job to her, it has been a lifetime investment in the community. She leads with empathy and expects nothing less than the best from the students and staff of Douglas. I have great admiration and respect for Mrs. Roach and I am proud to work with her."