We believe that students learn best when the curriculum is presented in innovative and engaging ways that are personalized to student needs and interests. Our entire campus strives to support the highest standard in academic performance in addition to excellence in the arts.
Students have the opportunity to pursue academic excellence through:
Research-Based Innovations
No longer can we say that creativity, innovation, and meaningful learning cannot exist in schools today.
Instead, schools must be brave enough to look beyond traditional approaches (which yield very little result) for approaches like Arts Integration and STEAM that have a proven track record of working.

Students become active participants in their learning when the arts are intentionally integrated.
This in turn, provides an opportunity for students to own the learning and have a vested interest in their own success.

They develop the skills to work through problem-solving and to innovate new solutions.
This builds grit and perseverance capacities in all learners.

Empowerment of Teachers and Students
Instructors become facilitators of creative learning and are empowered in their own professional growth.
Teachers feel fulfilled and able to provide a hands-on learning environment for their students.

Provides Connective Learning
Arts integration builds greater understanding across disciplines, supporting authentic experiences that engage and motivate learners.
This practice provides multiple modes of learning and understanding, while also fostering imagination, creativity and personal interpretation of ideas and topics.
We're proud to use Kennedy Center's learning platform that allows our staff to authentically integrate the Arts into our core curriculum.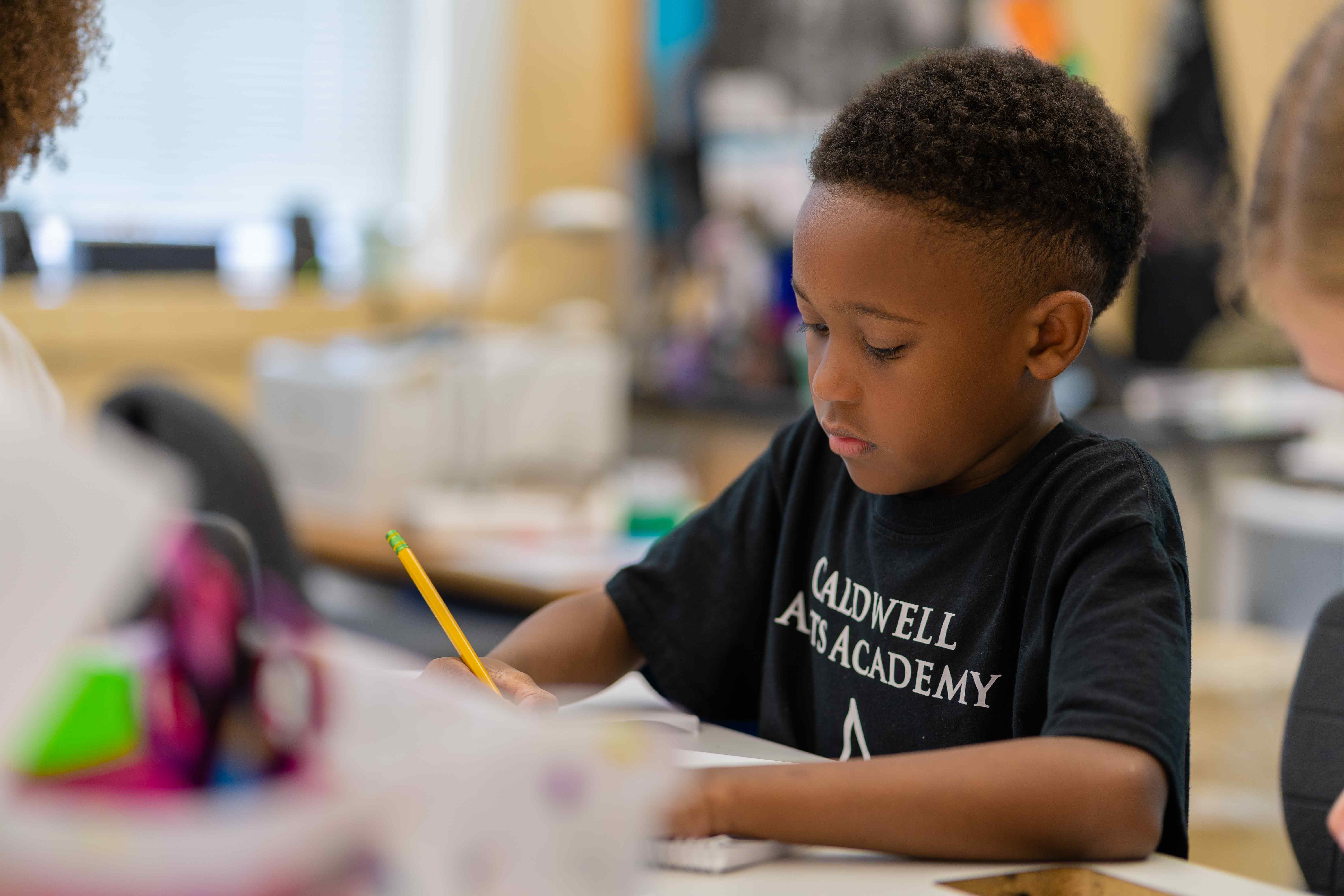 We Strive for Academic Excellence
Caldwell students are top-performing students in core academic subjects and the results show it.



Our students not only receive more time in the arts but our schedules allow more opportunities to do enrichment activities without disrupting core teaching time.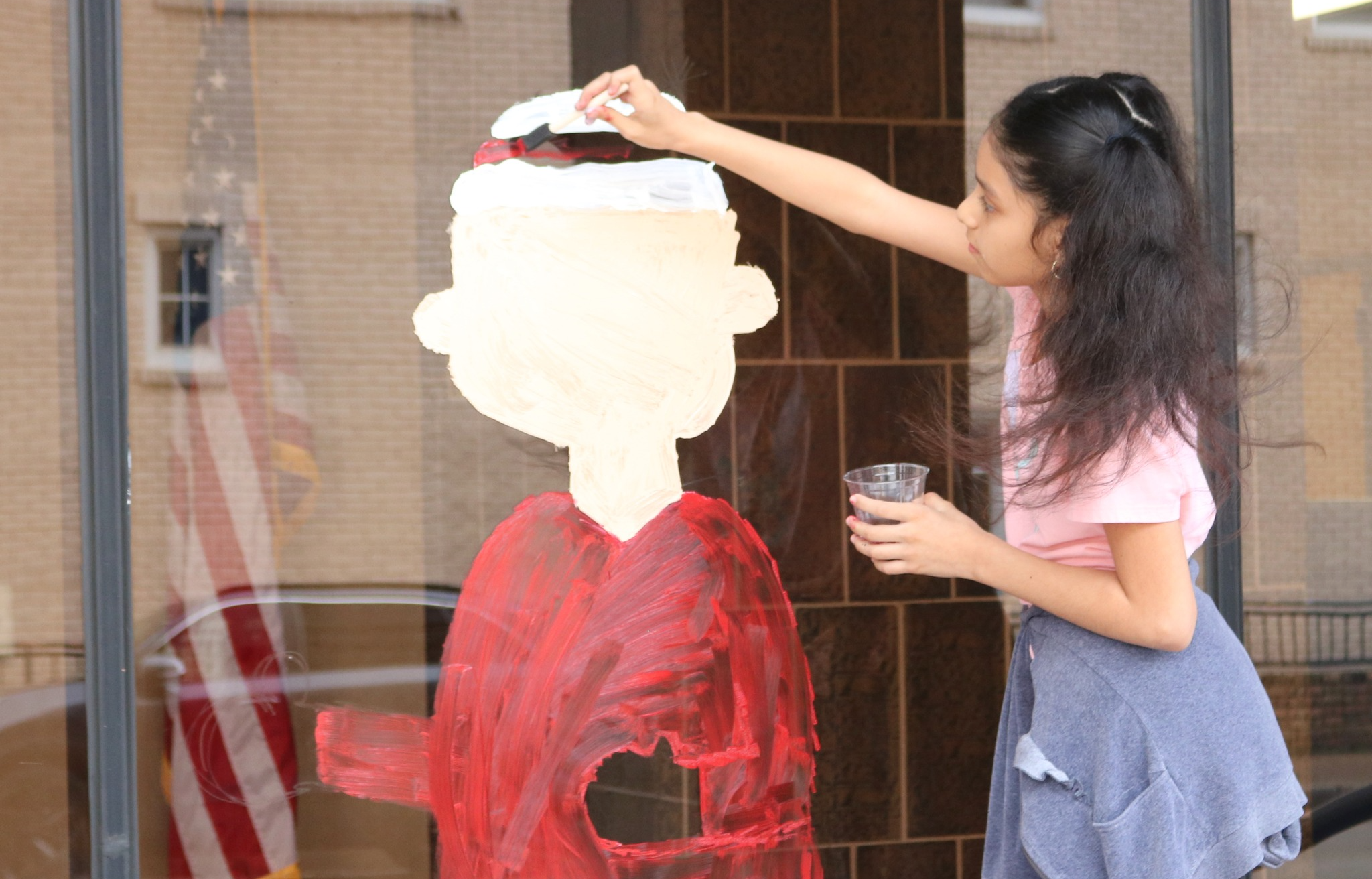 Our school commits to more field experiences for our students in art and core content than your average campus to ensure our students see real-world applications and connections.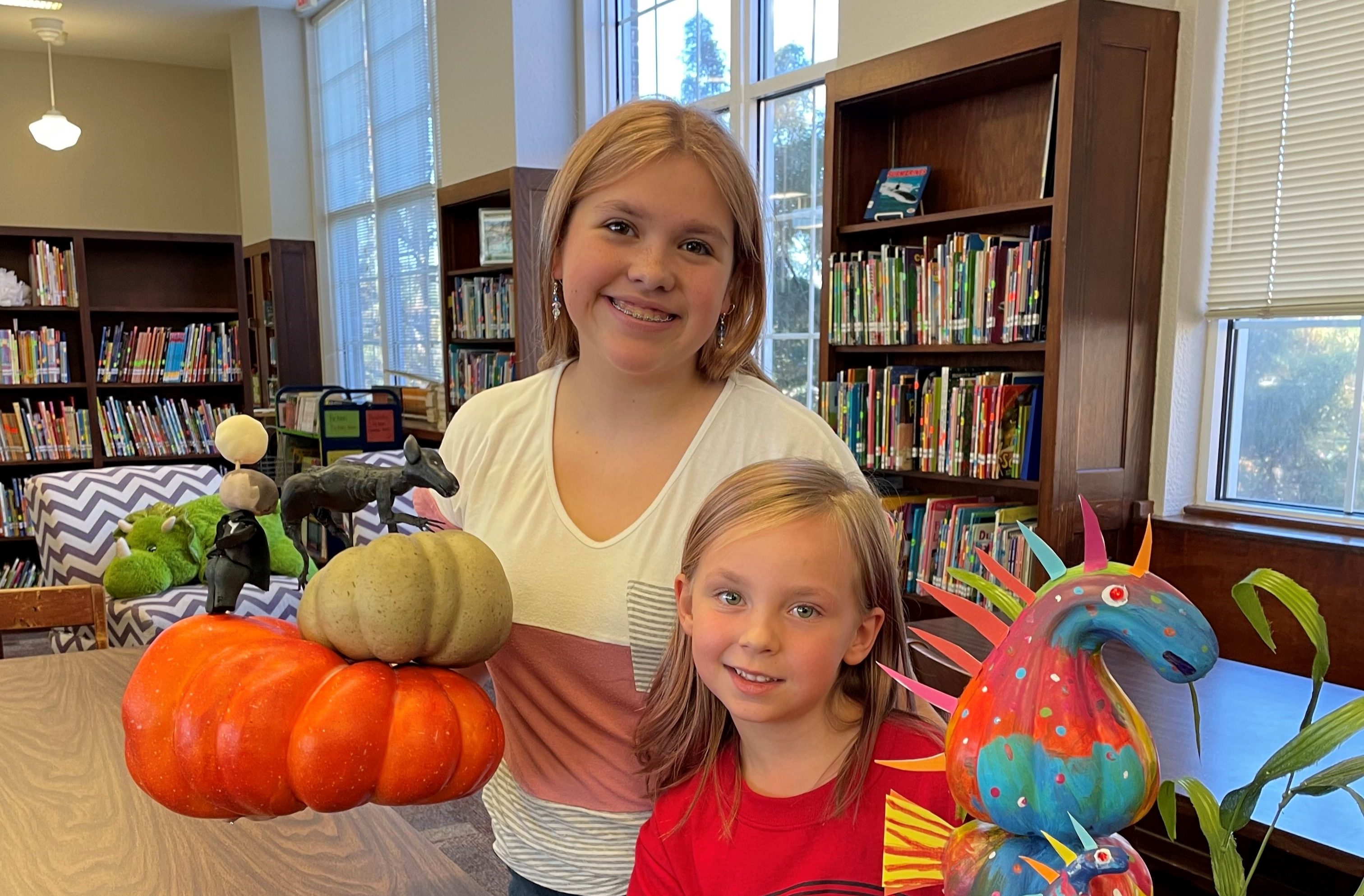 Our student literacy program shows that we have the highest circulation of library books, as reading is a large part of the Caldwell Library experience.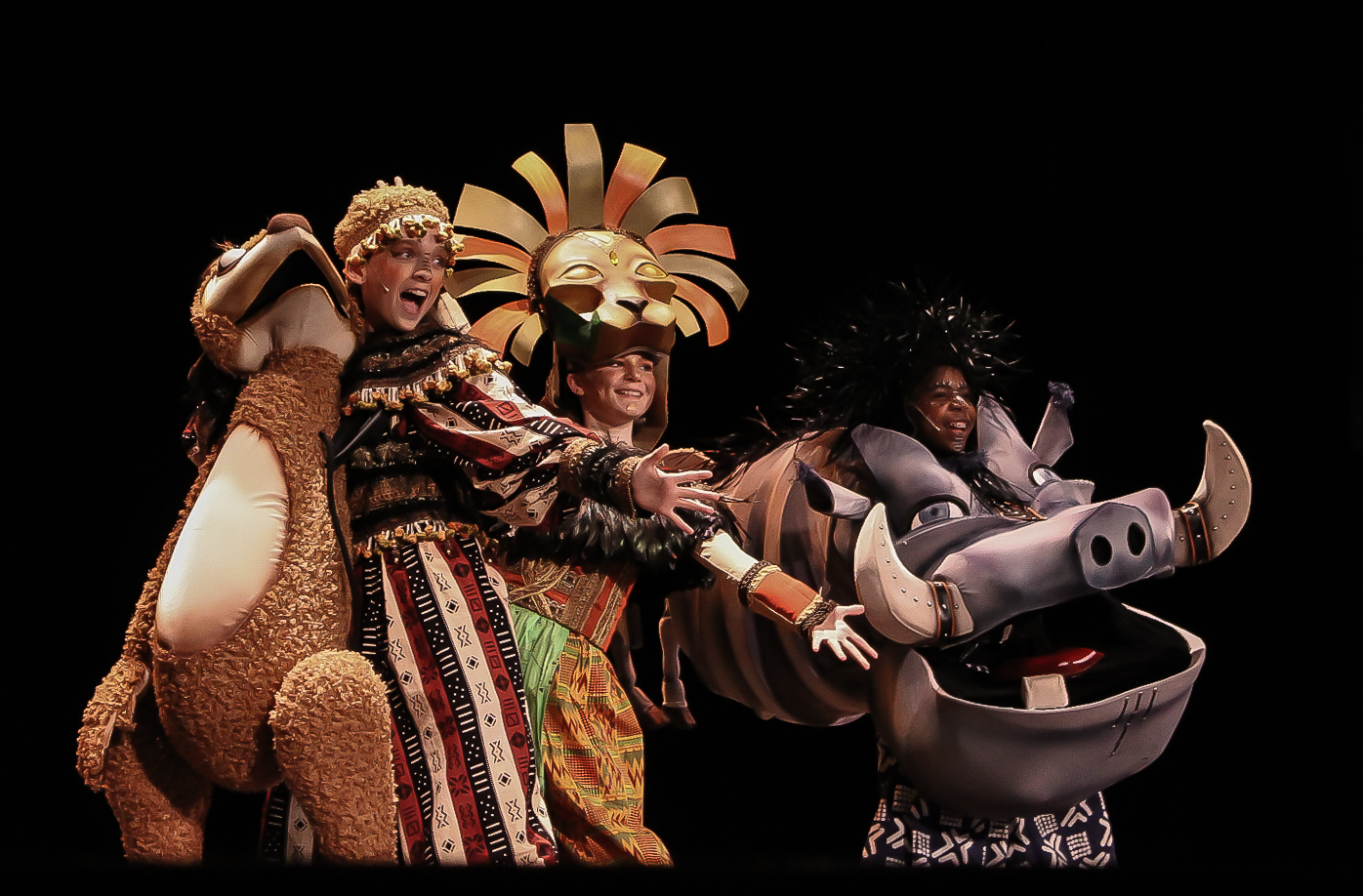 We offer a wide range of opportunities to perform for large audiences and allow our students to learn confidence in front of the public and skills to be an audience member and respect those in front of them.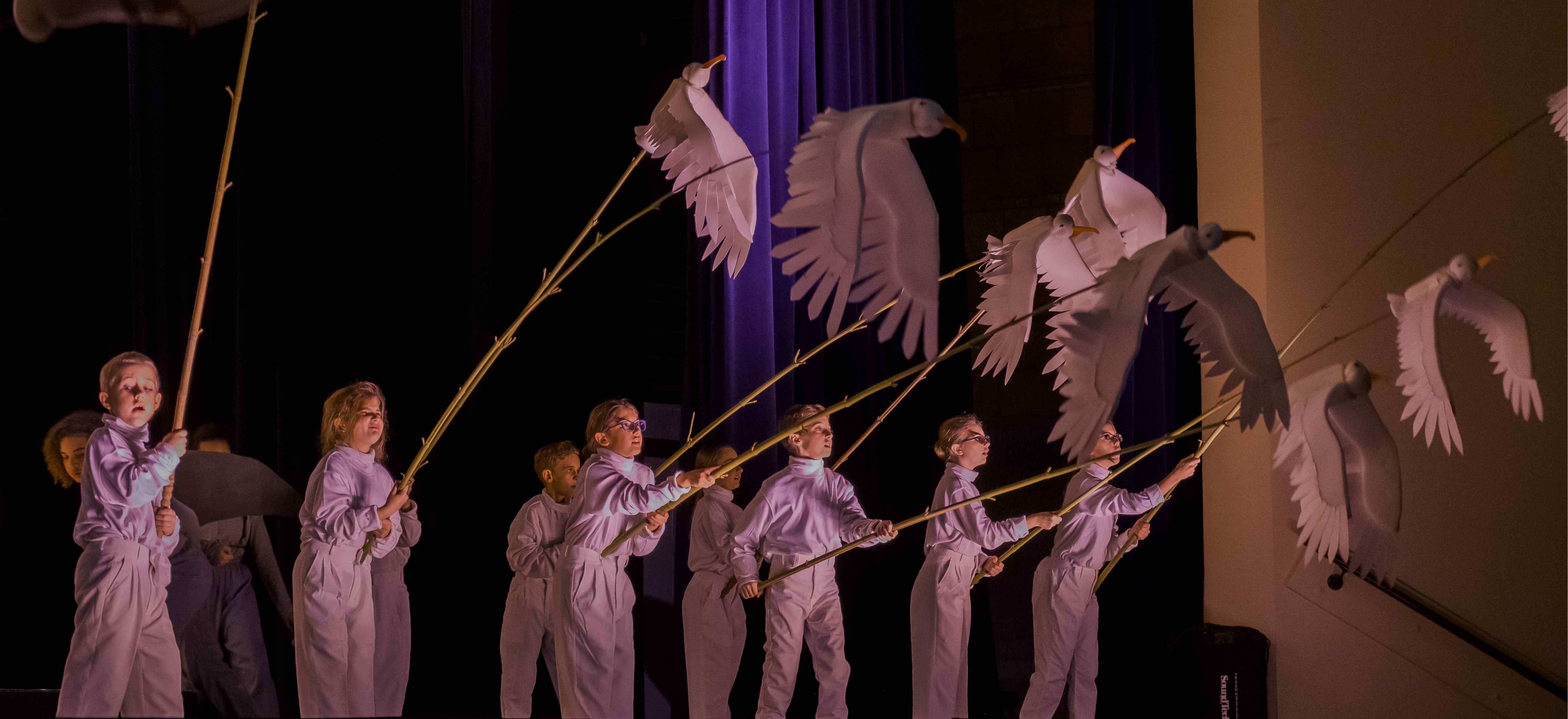 We would love to have you here at Caldwell Arts Academy.
If you like our academics, see what else makes us so special.