The Tyler ISD Board of Trustees approved Tyler ISD Superintendent Dr. Marty Crawford's recommendation of Rashuan Woods as the new head football coach for Tyler High School at Tuesday's special board meeting.
"Nearly seven weeks since the Tyler High Head Football Coach opening occurred, and nine weeks since the regular season completed, we have recommended Coach Woods to lead the Tyler High football program," Crawford said. "While his leadership intangibles matched the expectations of community members we sought advisement from, to me, his football acumen stood out, especially when looking at what he has done as a head coach at schools that were looking to return to successful status."
Coach Woods comes to us from Enid High School in Enid, Oklahoma, where he improved a winless program into one with a winning record in four years. This past season, he led the team to a 6-6-1 record, their first winning season in 10 years and their first playoff win in 16 years. Woods also produced three Division I athletes in the last two years. He was named District Coach of the Year in 2020 and 2022.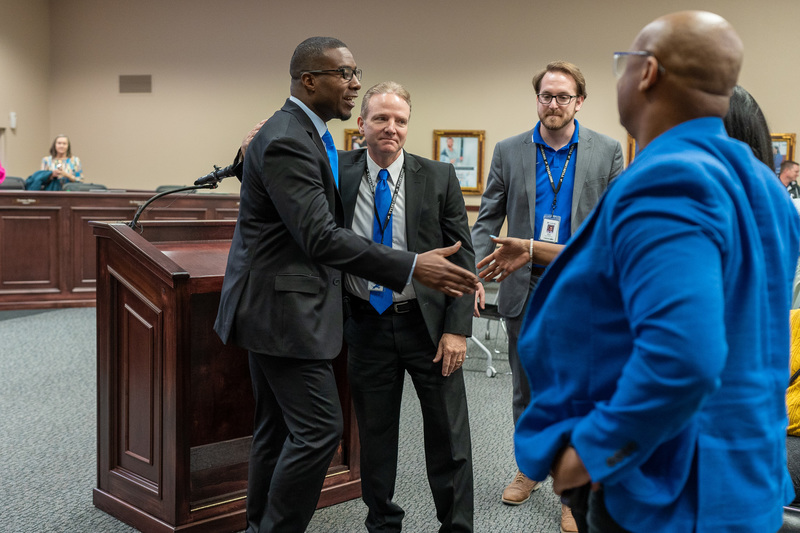 Before that, Woods was the head football coach at John Marshall High School in Oklahoma City from 2012 -2018. In six seasons leading OKC Marshall, Woods' teams posted a 55-18 record and led the Bears to the 2017 3A State Championship. Woods was named Oklahoma Coach of the Year in 2017 and District Coach of the Year in 2016 and 2017. Coach Woods has an overall record of 67-49-1.
"When Coach Woods arrived at his previous schools, it appears they had nowhere near the district and campus-provided resources, team assets and facilities, fan base, and tradition that Tyler High Football possesses," Crawford said. "He saw surprising success there and showered credit to so many others who took part in the work that occurred at John Marshall and Enid."
Coach Woods was a two-time All-American receiver at Oklahoma State University, an Oklahoma State Football Hall of Fame inductee, a three-time First Team All-Big 12, and a three-time Team MVP. Woods was a first-round NFL draft pick by the San Francisco 49ers in the 2004 draft and played for the 49ers and then two seasons with the Toronto Argonauts.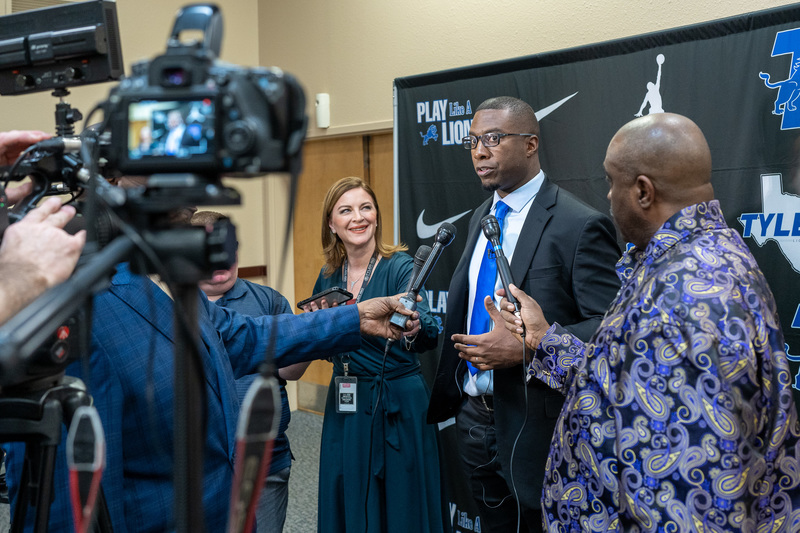 "I would like to welcome Rashaun Woods and his family to Tyler. As we talked to people about Coach Woods, you kept hearing 'high character, great Xs & Os, and strong leader,'" Tyler ISD Athletic Director Greg Priest said. "Combining those assets with his ability to turn struggling programs around, and lead them to success, makes him a great fit for Tyler High."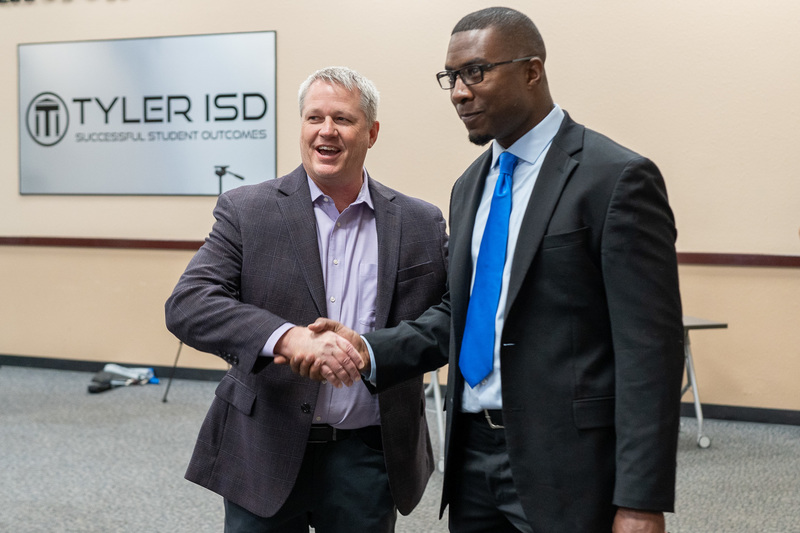 Coach Woods comes to Tyler with his wife, Jenni, and their three daughters, Taylor, Avery, and Chloe. 
"My family and I are thankful and excited to be a part of the Tyler Lions community," Coach Woods said. "The traditions of success and pride within the Lions program are well known in the football world and beyond. I pledge my commitment to give my absolute best to every student-athlete and put them in the best position to succeed."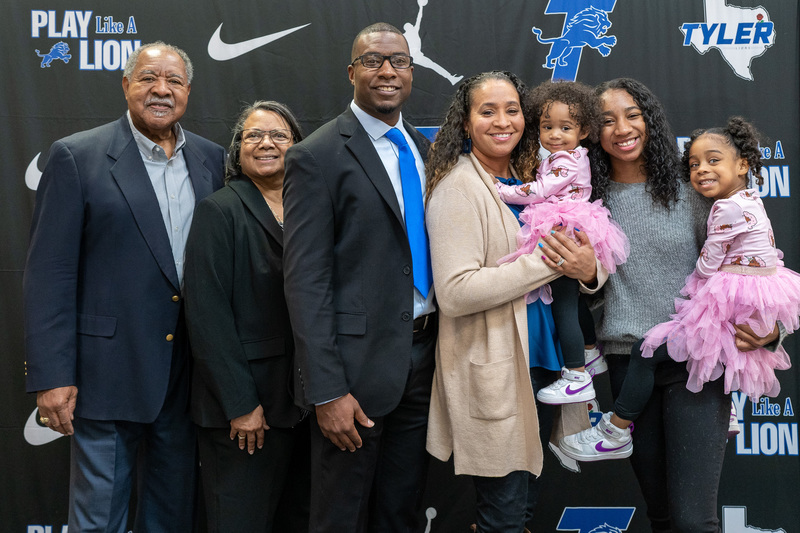 Coach Woods' official start date with the district will be Wednesday, January 25. Media interviews can be arranged with Coach Woods through the Communications Department after his start date at 903-262-1064.