Tyler ISD is honoring our Veterans. Campus-wide programs and events spotlight their service and extend heartfelt appreciation throughout the district.
Caldwell
Caldwell's "Of Thee I Sing" live performance by K-5th grade students received mighty applause from the audience, receiving a standing ovation. Veterans representing all branches of our military were in attendance as each carried their flag onto the stage.
Children played musical instruments, sang patriotic songs, and ended the show with a candlelight precession called, "The Lights of Freedom." In the lobby, attendees could learn more about Camp V, take pictures on a decorated poppy wall, and read handmade cards while enjoying red, white, and blue treats in support of the Caldwell Arts Alliance.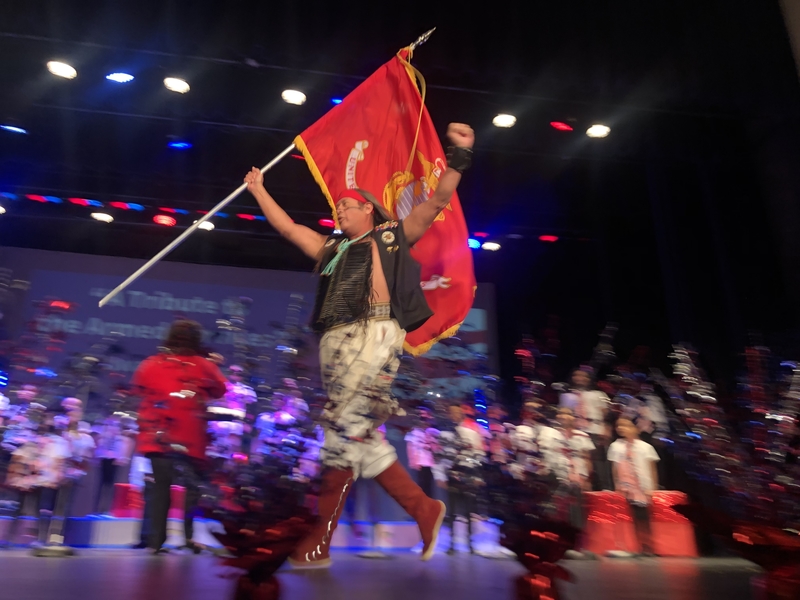 Owens
At Owens Elementary School, "We Honor the Brave, " consisted of performances by 4th grade students. Various singing and speaking about what a veteran is and their importance to our nation enlightened audience members. Students were excited to spotlight the brave men and women who sacrificed so much for our country.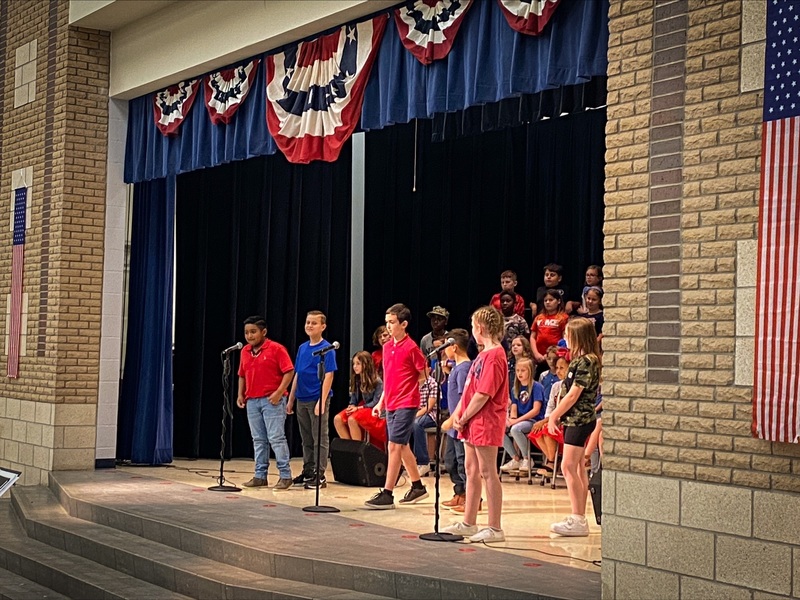 Jones
Students and distinguished guests presented a celebration program of patriotic songs and poetry. Guest speaker Travis Gladhill, Executive Director of Camp V, addressed the audience by reminding them of those who serve to protect others when they can't defend themselves. He ensured that all veterans would protect everyone in that school and this country. They all take an oath to enable us to enjoy chocolate milk (a reference that made the children cheer) because of freedom. He talked to students about doing the right thing, especially when no one was watching. Students and faculty presented Mr. Gladhill with a patriotic piece of art created at the school to hang at Camp V.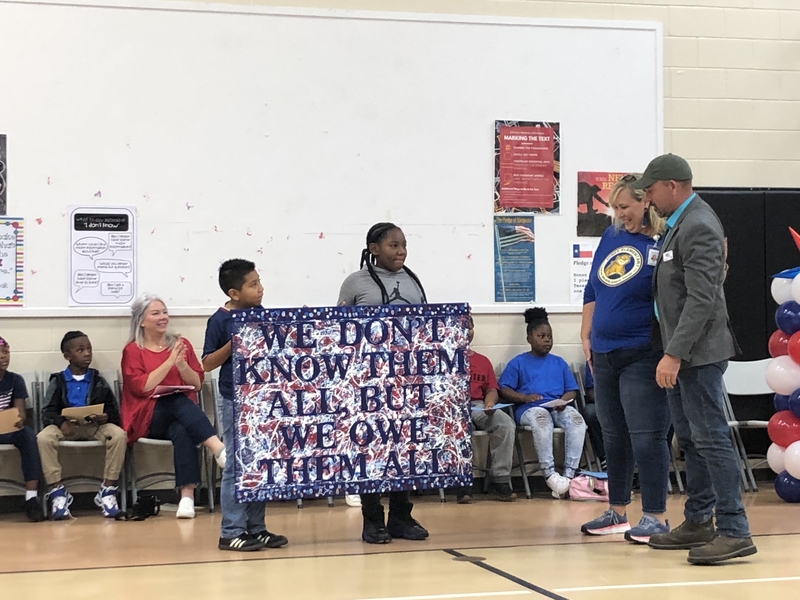 Peete
Students showed their appreciation for those who have served in the military. After the celebration, those honored enjoyed a breakfast reception in the library with their family members.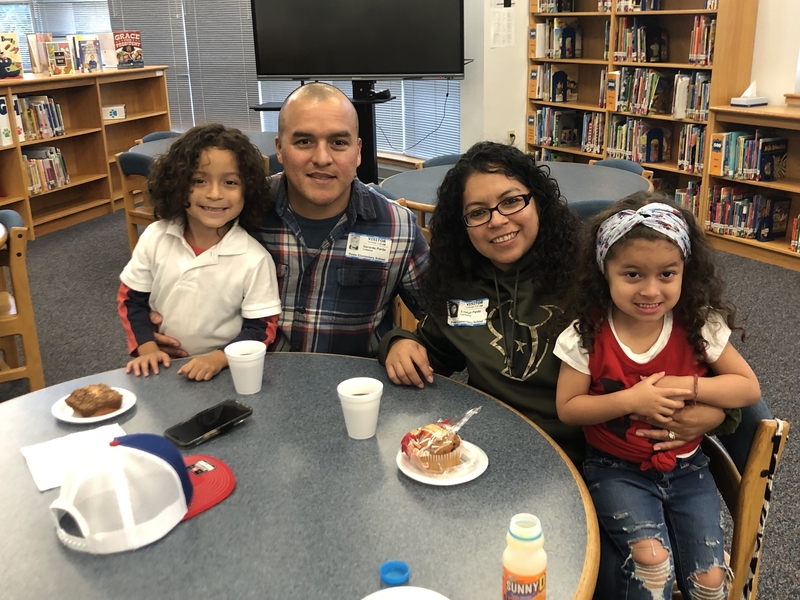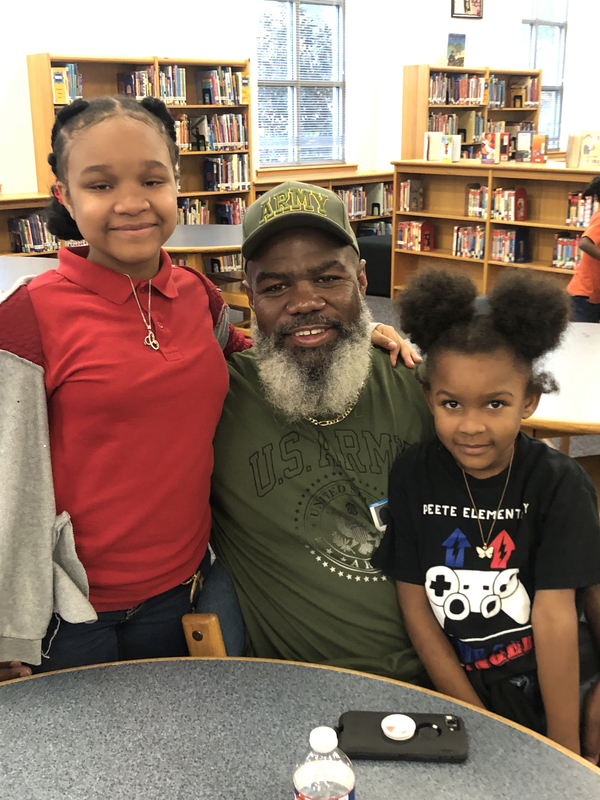 Orr
The room was set up for a patriotic celebration, with banners and pictures of family members who are veterans adorning the walls. Together, attendees recited the pledge to both flags.
Students sang songs for each armed force and had audience members stand when it represented them. Veterans were each given a red carnation by the students. The program ended with a slideshow of those who served and refreshments for all.
Clarkston
Clarkston Elementary School visited with veterans at The Hampton Assisted Living. After spending time in school writing thank-you cards to those that served our country, some students and staff personally delivered the handmade notes to show their appreciation.