Tyler ISD Superintendent Dr. Marty Crawford presented the Annual State of the District Address during the monthly Tyler Area Chamber of Commerce luncheon today at the Green Acres Crosswalk. Dr. Crawford discussed District achievements over the 2021-2022 school year and goals for moving forward with continued success.
Additionally, the District honored Judge Nathaniel Moran with the 2022 Community Partner of the Year Award for his outstanding partnership in creating successful outcomes for the students of Tyler ISD. Tyler ISD also named Jennifer Gaston and Steve Fitzpatrick as members of the Tyler ISD Distinguished Alumni.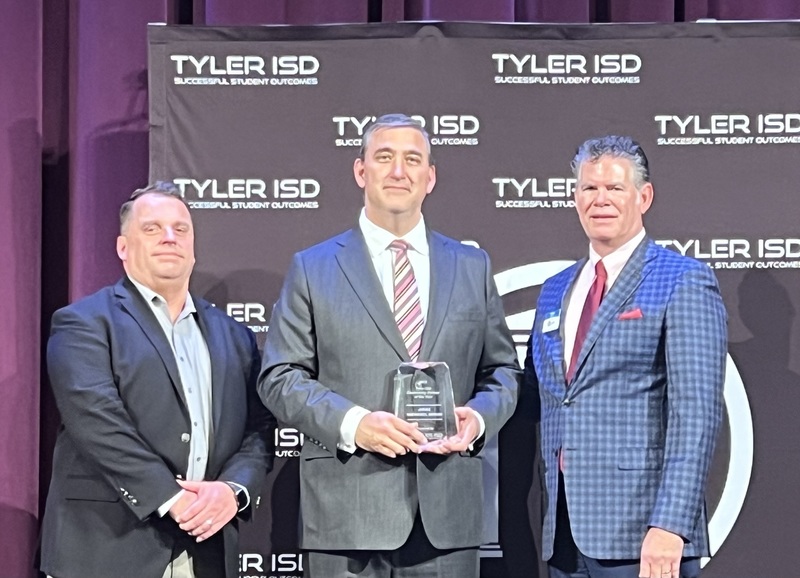 Smith County Judge Nathaniel Moran is proud of his East Texas roots. Judge Moran currently presides over the five-member commissioners' court and handles a wide range of county matters. Before Judge Moran served in the county, he volunteered with several non-profit organizations, including the Discovery Science Place, Cancer Foundation for Life, Smith County Bar Association, and Boy Scouts of America Troop 370. Judge Moran served on the Tyler City Council from 2005-2009, representing District 5. Judge Moran is currently running for Congressional District 1.
The two Distinguished Alumni named are no strangers to the Tyler community. As a native East Texan and a fifth generation Tylerite, Jennifer Gaston is a proud product of Dixie Elementary School, Hubbard Junior High, and Robert E. Lee High School. Formerly a reading teacher at John Tyler High School, Mrs. Gaston now serves as Editor-in-Chief of TYLER TODAY Magazine.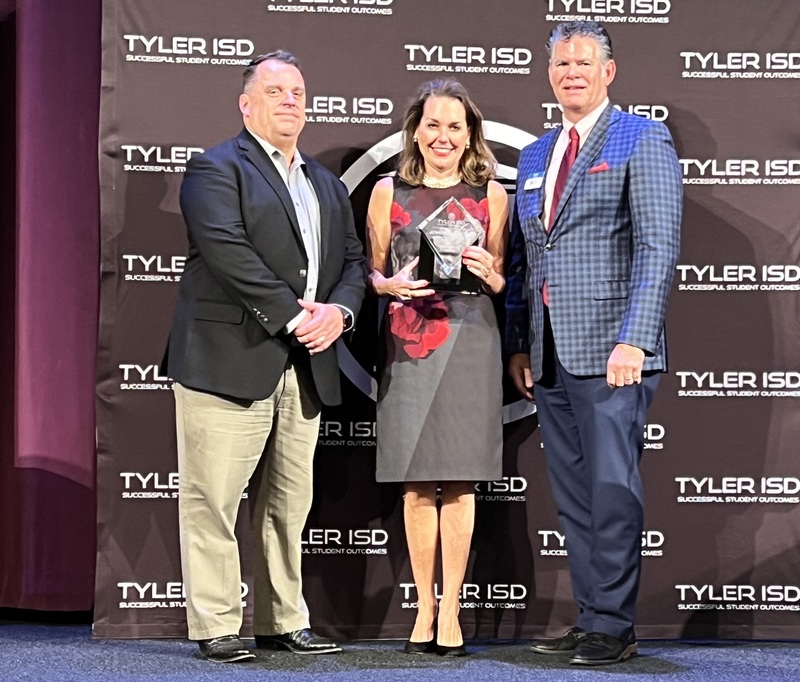 Her current community volunteer commitments include Women's Symphony League of Tyler Nominating Chair and Immediate Past President; Women's Fund of Smith County Board of Directors; American Cancer Society, 2022 Tyler Cattle Barons' Gala Media/PR Chair; East Texas Crisis Center Board of Directors; a d The University of Texas Health Science Center at Tyler Galaxy Awards Event Chair.
Likewise, Steve Fitzpatrick, a former student of Hubbard Middle School and a graduate of Robert E. Lee High School, has made the Tyler community home for his family and his business. As the owner of Fitzpatrick Architects, his firm has completed a wide variety of projects, including multiple projects for Green Acres Baptist Church, Tyler Civic Theater Complex, City of Tyler Glass Recreation Center, Tyler Salvation Army Center of Hope, Dermatology Associates of Tyler, The Genecov Group Office, Posados Corporate Offices, and many facilities throughout the region for East Texas Medical Center.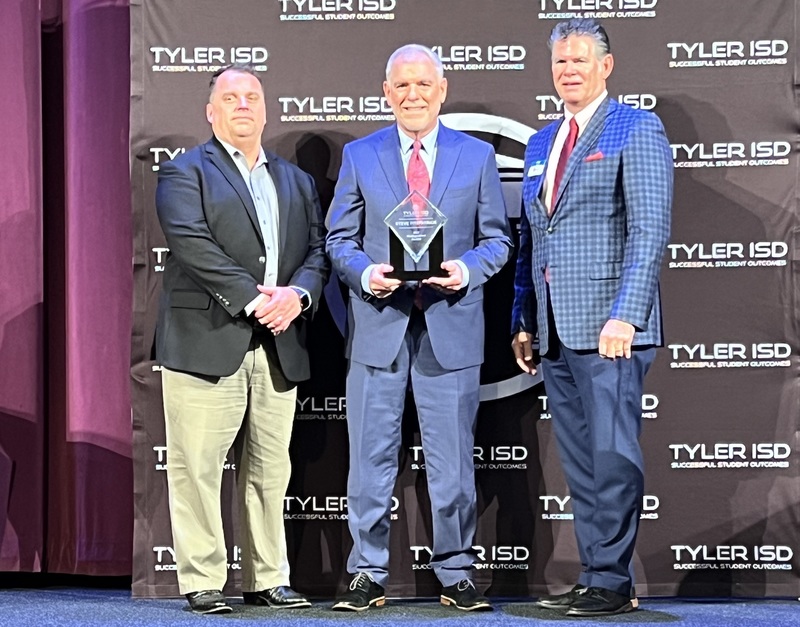 Mr. Fitzpatrick serves as a deacon at Green Acres Baptist Church, the Northeast Texas Representative on the Dallas AIA Board of Directors, the Northeast Texas Executive Director for the Texas Architects Committee (TAC), and serves, by appointment of the Governor of Texas, on the State of Texas Industrialized Building Code Council.
For more information, contact Jennifer Hines at Jennifer.Hines@TylerISD.org.