Books came to life at Griffin Elementary as teachers, staff, parents, and community members came together to celebrate their Fall Fest and Literacy Night. Marta Pineda, who helped coordinate the event along with Vicki Williams and the rest of the Griffin team, commented, "Having the Literacy Bus and fall festival at Griffin was a great opportunity to benefit students and bring the community together."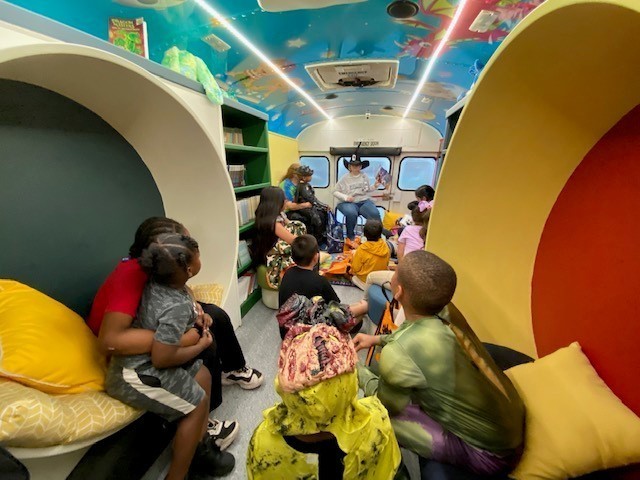 The Literacy Bus brought a lot of smiles as teachers from different grade levels took turns reading stories aloud to students. "It was so fun," exclaimed second grader Chyna Henry. "I loved the all the different seats on the bus, and I love to read, now that I know how."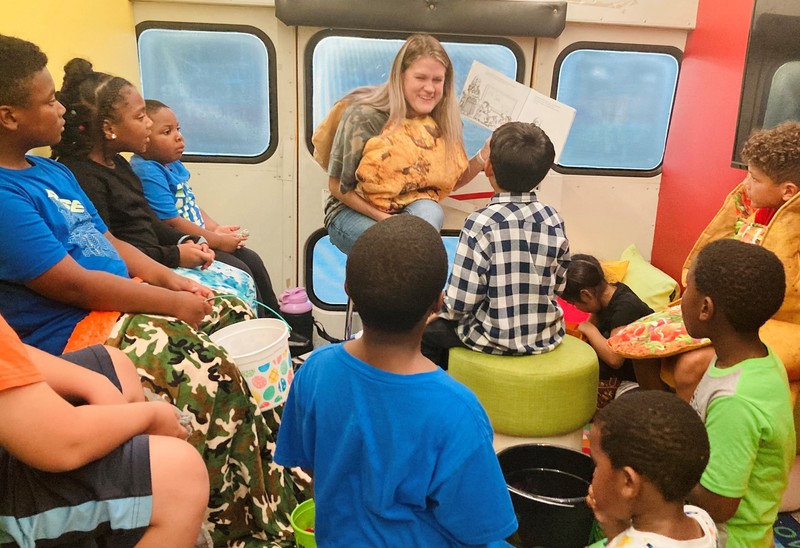 Students' love of books grew in leaps and bounds as teachers disguised as storybook characters) handed out treats from vehicles decorated in celebration of favorite books. Halloween costumes made encore appearances as students participated in a storybook trunk-or-treat.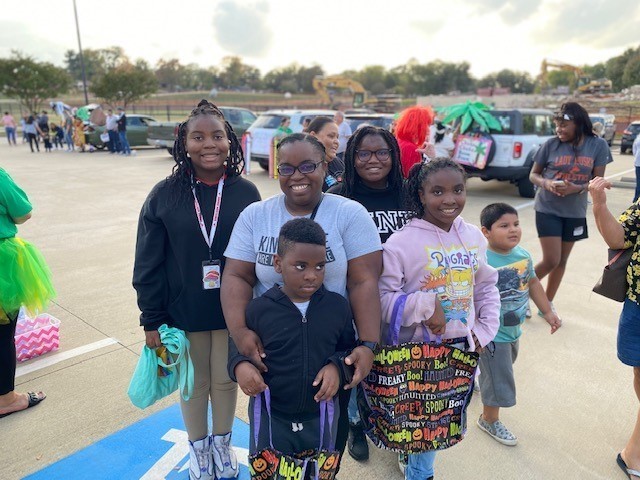 The Griffin PTA concession stand offered up snacks while raising funds or the school that will benefit students and teachers all year long. Parents were very generous in showing up to support their school and students.
Meanwhile, the Book Fair was in full swing with numerous visitors in the library. After receiving numerous visitors, Lori Arteaga, the Griffin MTS/Librarian, reported that, "The events of last night were very reaffirming," Lori Arteaga, Griffin MTS/Librarian said. "It was good seeing that even in a technology driven world, parents and children will still come together to rally around books!"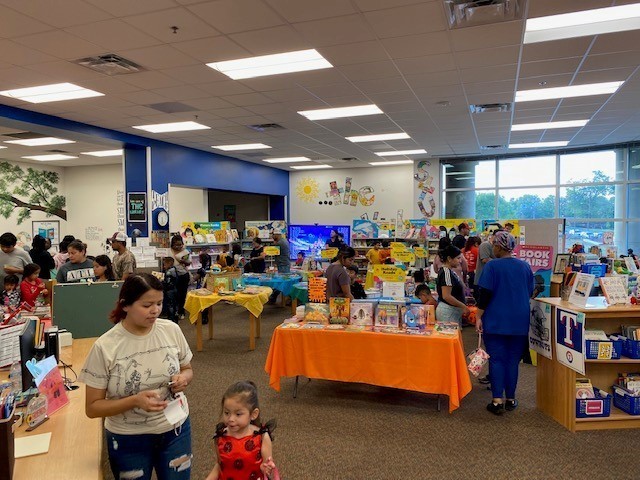 Griffin was blessed with help from community partners as well. Tyler ISD HR Executive Assistant Brenda Salinas brought Zumba to the celebration, and Flint Baptist Church sponsored a bounce house for students to enjoy. This was truly a team effort to foster a love of learning and literacy.