October 27 is National Mentoring Day. A day created to raise awareness of the invaluable and rewarding contributions that mentors make. Tyler ISD and our Success Partners orchestrated a big surprise for our 15 District Mentors. They each received some goodies as a "thank you" for their contributions to new teachers and the district.
"District Mentors are integral to the support system Tyler ISD provides to beginning teachers," Professional Learning Facilitator Michele Stokes said. "They guide new teachers on establishing their classroom management, discipline, and time management systems while providing the emotional support needed in the critical first years in the classroom."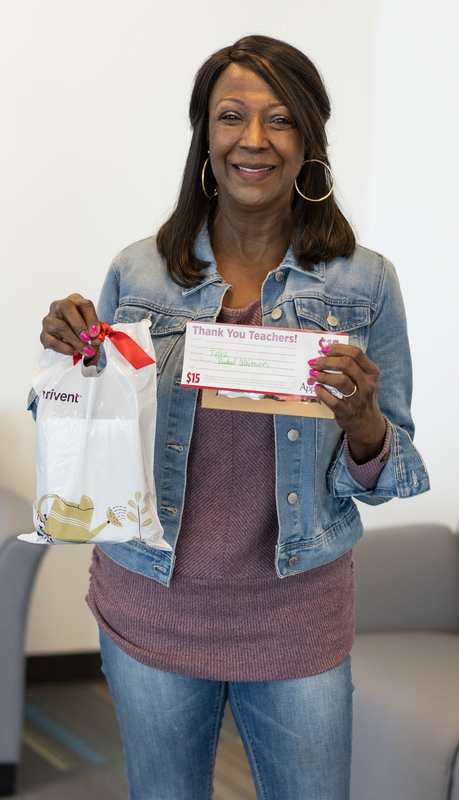 Tyler ISD Connected is the district's support program for teachers with no previous experience teaching in a U.S. public school and is in place for the beginning teacher's initial three years in the classroom. Beginning teachers are assigned an individual Content/Grade Level Mentor for daily interactions and support, a Campus Lead Mentor who holds monthly meetings to facilitate teacher networking and collaboration and address questions, and a District Mentor. Each mentor works closely to assess and support the emotional and classroom management needs of the teachers. District Mentors are retired teachers, specialists, and administrators who share their years of experience to benefit those just entering education.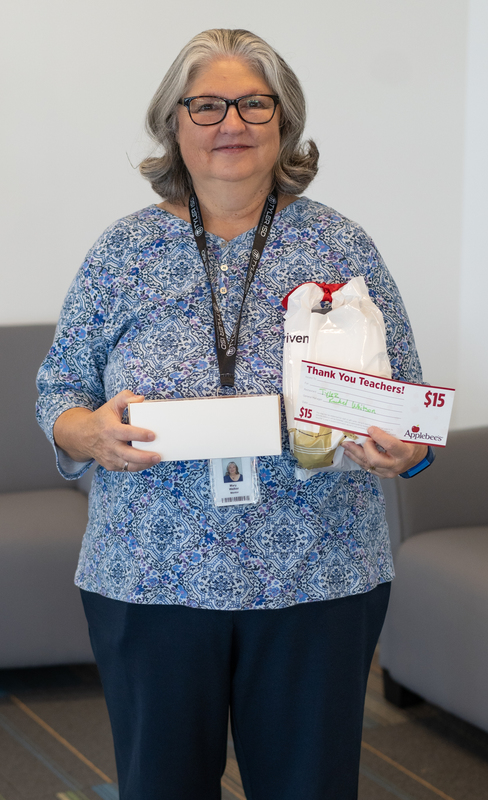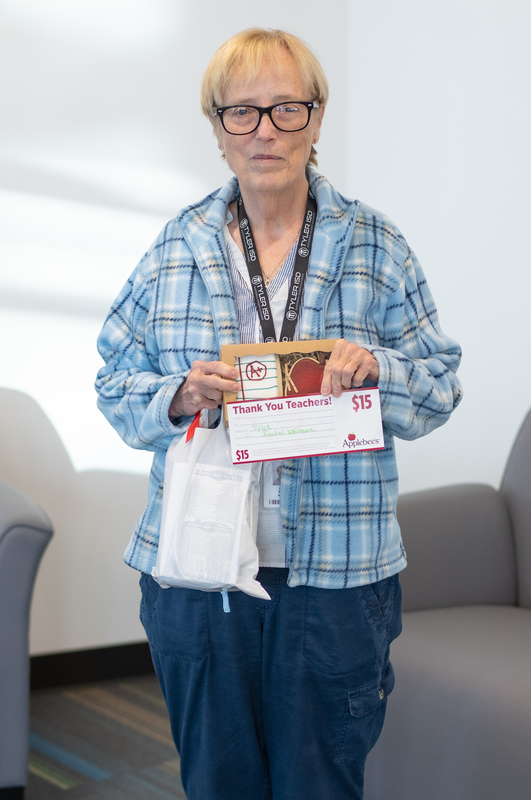 Our District Mentors are Amelia Kennemer, Andrea Gipson, Cindy Shultz, Debra Alexander, Janee McGoff, Janet Merrifield, Janet Slimp, Julie Haley, June Allen, Kathy Haley, Mary Walker, Melissa Lee, Robin Stidham, Shelly Bosley, and Susan Stair.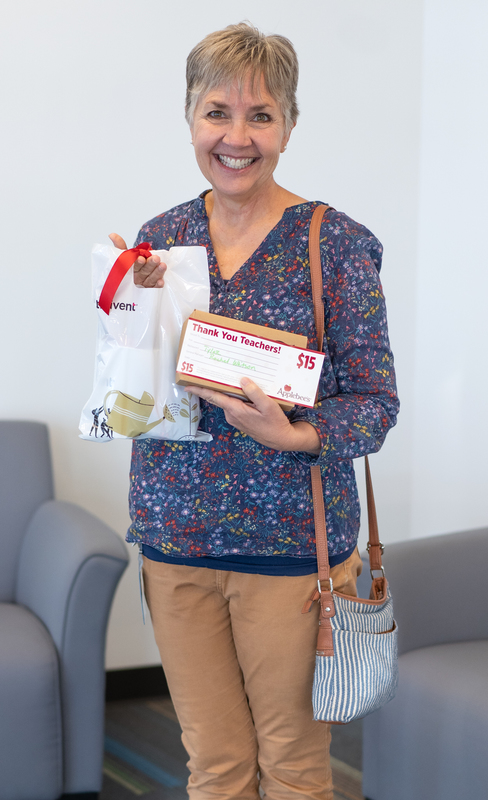 Perry and Steve with Compass Financial Group, Thrivent, were happy to sponsor our group, each receiving a goody bag and custom cookies. "At Thrivent, we strive to live generously," Perry said. "What better way to be generous than to acknowledge the time, talent, and treasure our educators give freely to our Tyler community? A big Thrivent thank you to the Tyler ISD District Mentors for your dedication to ensuring the success of the students and teachers of Tyler ISD."
Our Success Partner, Applebee's, also jumped in with support, supplying each mentor with a gift card for a meal of their choice.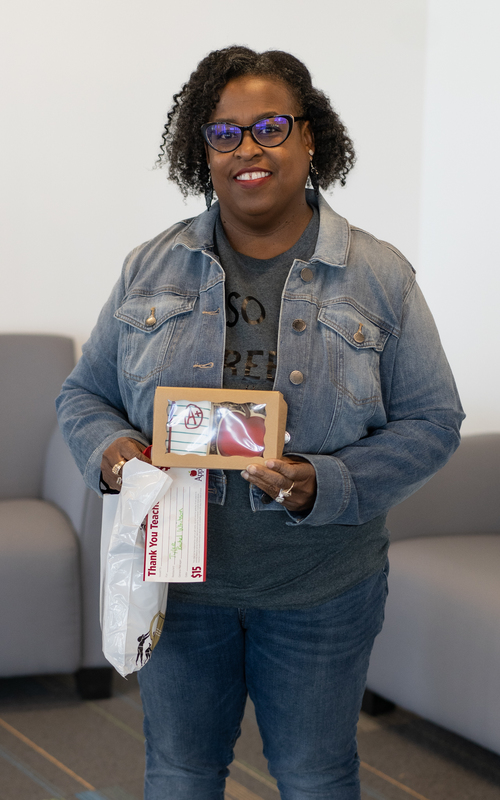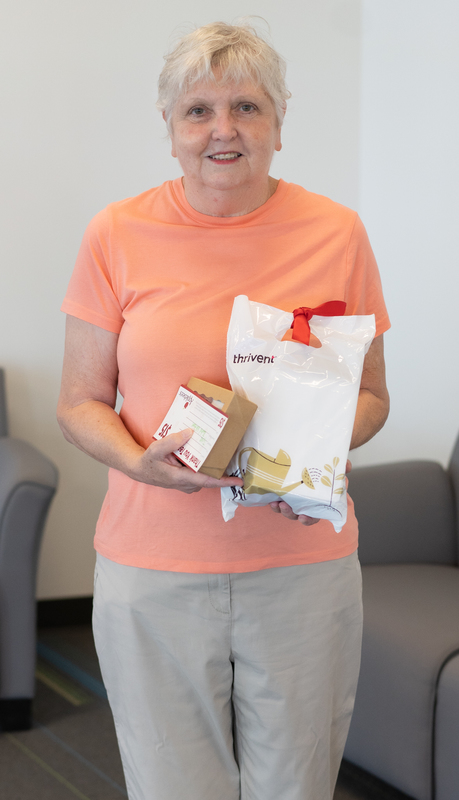 Most mentors shared their stories of shorter-than-planned retirements from education once they rejoined the District as a mentor. They lit up when talking about being back on campus and using their experience to guide new teachers. One shared that all of her children are now in education, following in mom's footsteps and making a difference in students' lives.
The Teaching and Learning Department manages the mentor program. Questions about Tyler ISD Connected should be directed to Michele Stokes at 903-262-2072.