Austin Elementary School gathered to say Adios to a wonderful Hispanic Heritage Month as they celebrated with one Final Fiesta! In music class with Mrs. White, the Lobos have been learning all about the Hispanic cultures and countries that are represented by the families at Austin, including Mexico, Spain, Guatemala, El Salvador, Venezuela and Peru. Their Final Fiesta included lots of dancing, singing, instruments and rhythm routines performed by 1st, 3rd and 5th grade Lobos.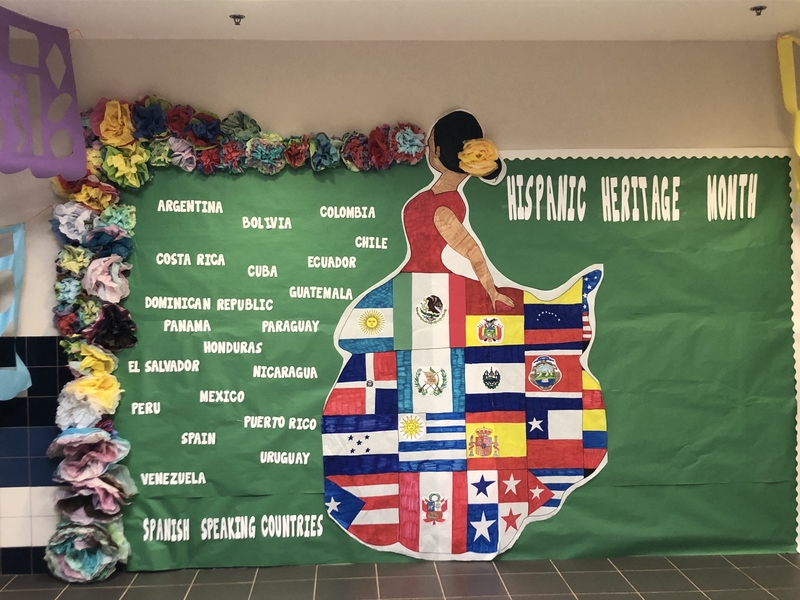 The First Grade Lobos started off the program with, Bate, Bate, Chocolate, a call and response chant in Spanish, followed by, Mi Cuerpo, a little Spanish song about how their bodies make music. They finished their portion of the program with their version of La Raspa, a Mexican Folk Dance.
Next came Mr. Akers' 5th grade group performing Spanish Blade on their Recorders. These 5th graders have been learning how to play the recorder for the las few weeks and they learned this song in one class period. They worked very hard to put it together and were really excited to get to perform it in the program.
The last group of performers were 3rd graders. Mrs. White split two classes into a group of boys and girls and each group got to learn a routine. The boys did a Rhythm Stick routine to Los Machetes. Los Machetes is traditionally performed with actual machetes, but they used rhythm sticks in their routine. The boys practiced for hours to get this tricky routine down that had many different sections.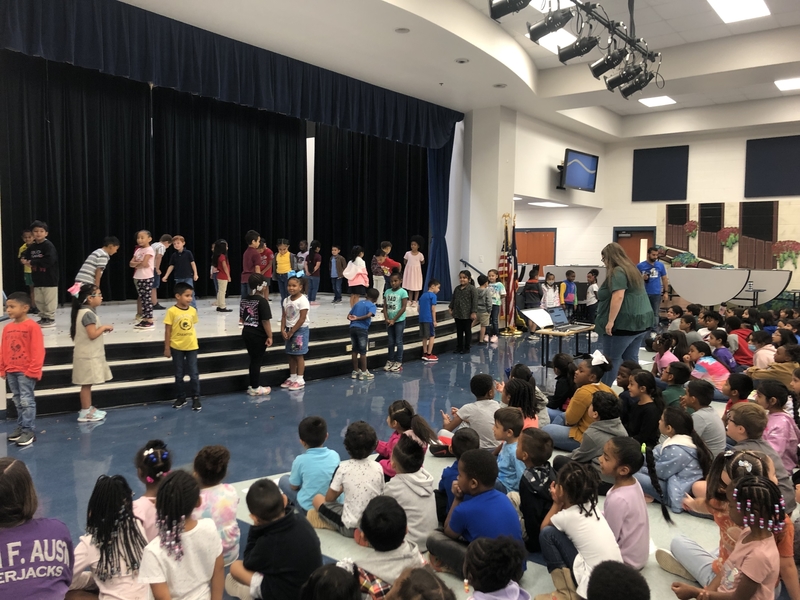 The girls performed a beautiful dance to Las Chiapanecas, a traditional Ballet Folklorico Dance from Chiapas, Mexico. Mrs. White choregraphed their dance and also was able to bring in another teacher and dance instructor, Mrs. Row, to work with them. The girls had on traditional Mexican Skirts that were bright, bold and beautiful colors to respect the traditions and cultures of Mexican Folk Dancing!
The audience responded with smiling faces, cheering and applause. The teachers delighted in the interaction with their students and Principal Currie and his team were enjoying this creative ending to the month long celebration.
"The students at T.J. Austin Elementary school worked very hard to put on a wonderful Hispanic Heritage Program," Mrs. White said. "I am so proud of each and every student that performed and feel very lucky to get to work with such incredible kids and coworkers. They really did an amazing job!"