Student "Signing Days" have long been a tradition for athletes heading off to continue playing their sport at the College level. Today Jack Elementary School changed all of that.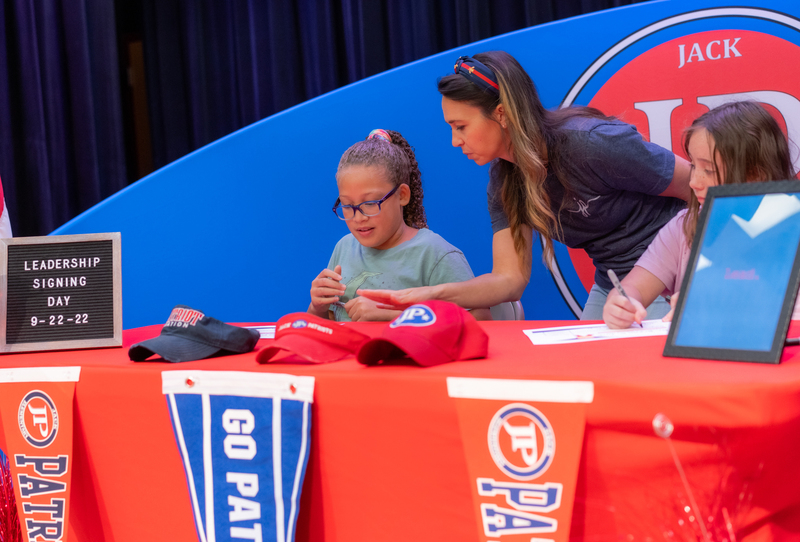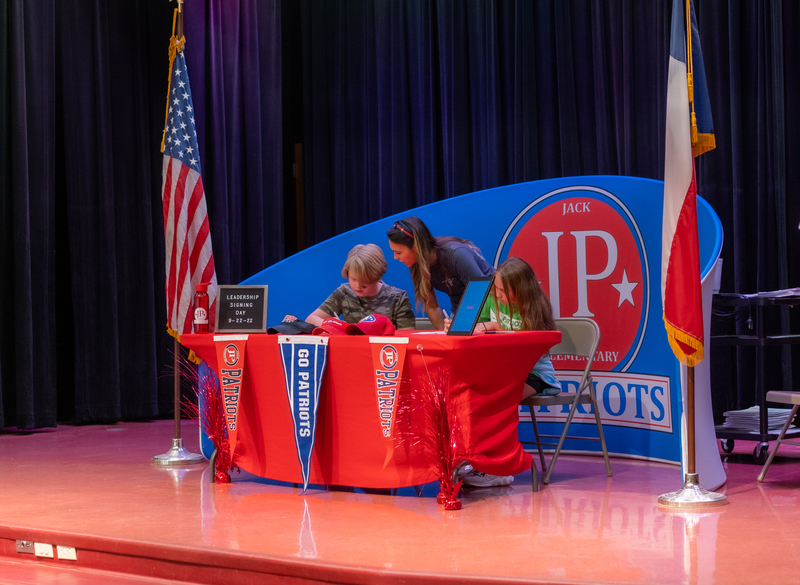 "We've been a Leader in Me campus for almost ten years and Lighthouse for eight," Principal Brett Shelby said. "Our students have been guided by the 7 Habits of Leadership in every phase of their life."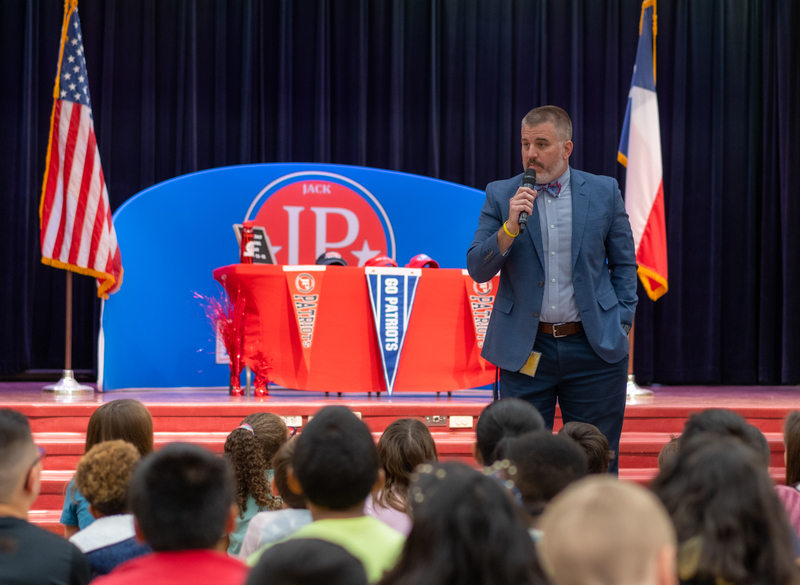 The ultimate goal is to teach kids to understand how to emotionally regulate and think about how their leadership can better our world.
Jack Elementary gathered students by grade level in the cafeteria for the ceremony. As soon as the first group of students filed in, and continued to the last, excitement filled the air.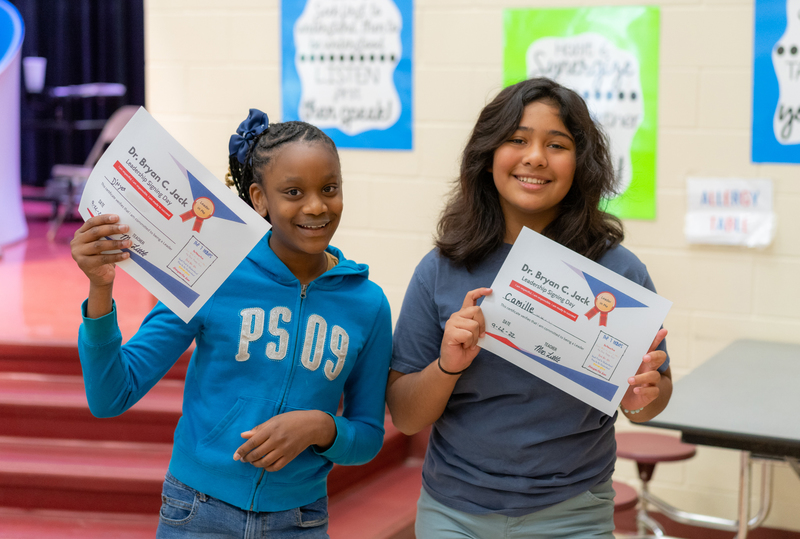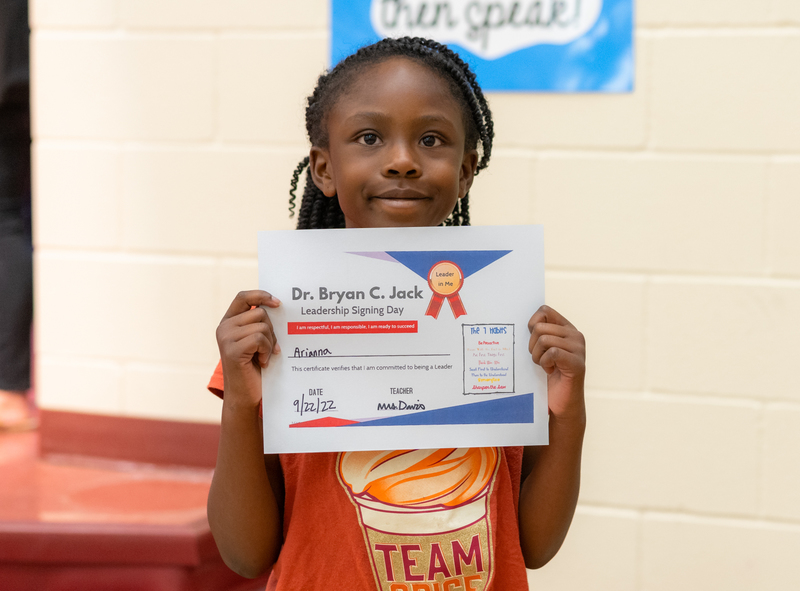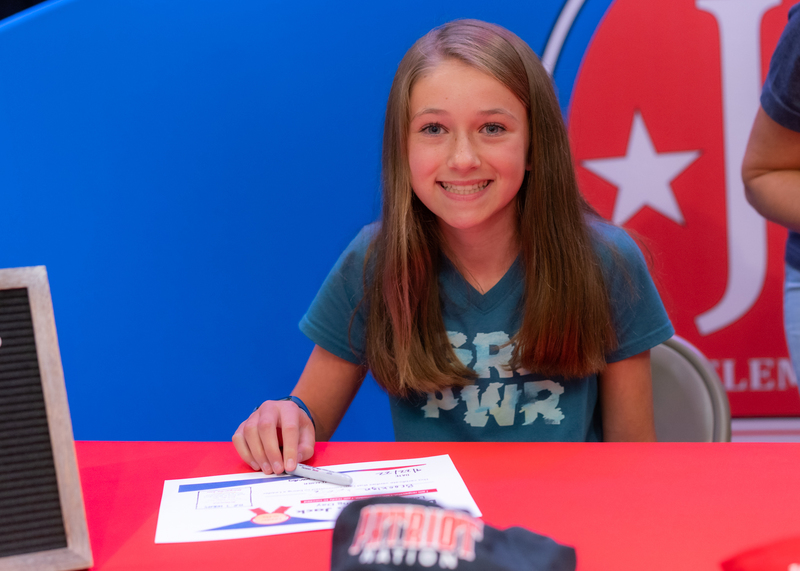 Students lined up to take their turn signing a pledge of leadership. Classmates cheered while they waited for their turn to commit. After they received their certificate, they signed a giant red banner proclaiming their future profession. From astronauts to dog trainers and everything between, these students have big dreams and will leave Jack Elementary with the tools to make them come true.