Each year the anniversary of the September 11th attacks is a special day of recognition for Jack Elementary staff and students. The group dedicates a portion of their morning to honor and recognize those lost 21 years ago, including the school's namesake, Dr. Bryan C. Jack.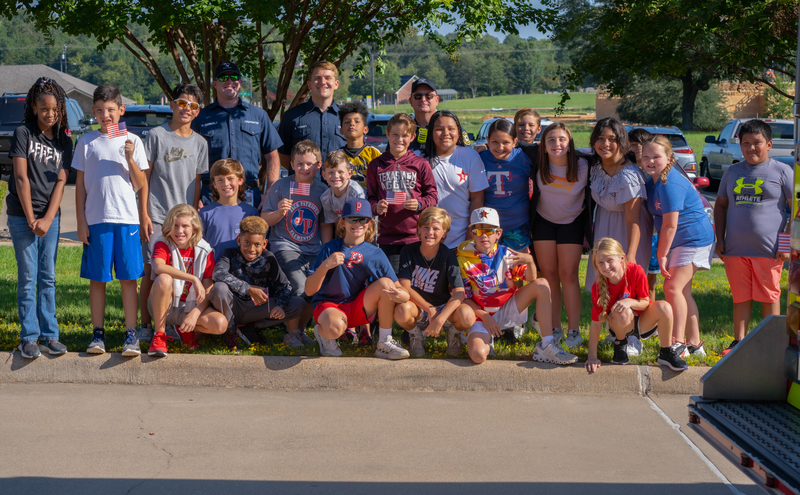 "We love honoring our school namesake and the contributions he made to our community and America," Principal Brett Shelby said. "To have our students understand the importance of this date not only for us but for the country means a lot to us. Being a Leader in Me campus, it is an honor to have such a strong leader, Tyler ISD alumna, and Tyler community member to share a name. We hope our students walk away with a sense of pride, knowing that they attend such a unique campus priding itself on building leaders of tomorrow."
First responders and veterans were welcomed and thanked for their service.