Mr. Geoffrey Sherman has been named the new principal of Tyler Legacy High School. Mr. Sherman replaces Dr. Walls, who served as principal for the 2021-2022 school year.
"It has been a blessing to serve as a teacher, assistant principal, and principal in Tyler ISD," Tyler Legacy High School Principal Mr. Geoffrey Sherman said. "As a Tyler native, it is an honor to be appointed the principal of Tyler Legacy. I look forward to working with Legacy's wonderful students, teachers, and parents. Go Red Raiders!"
Mr. Sherman has been the principal at Hubbard Middle School since 2018. He also served as the West Side Elementary School principal in Jacksonville ISD and an assistant principal at Jones Elementary School in Tyler ISD. He also taught at Hogg Middle School.
"We're excited to see Mr. Sherman ascend to lead Tyler Legacy High School," Tyler ISD Superintendent Dr. Marty Crawford said. "An experienced principal, he's had a solid run as principal at Hubbard Middle School and, before that, in Jacksonville ISD. Mr. Sherman is an East Texas guy and grew up in Tyler. He understands the task he's been charged with in leading one of East Texas' flagship high schools and the expectations that go along with it: prioritizing high levels of academic achievement; a remarkable, safe, and secure student experience; a welcoming parent front porch; and keeping a staff compass pointed toward successful student outcomes."
Mr. Sherman's replacement at Hubbard Middle School will be announced in the coming weeks.
"Likewise, we appreciate Dr. Walls stepping in when we needed her in an emergency fashion, especially coming off the 2020-21 school year that still saw remnants of the pandemic and the behaviors that spawned from it," Crawford said. "She took the assignment at the district's behest without hesitation and led admirably in typical fashion. In the future, Dr. Walls will work alongside Executive Director of College and Career Gary Brown as Director of Career Technology Education to help continue the gains we've seen in that realm."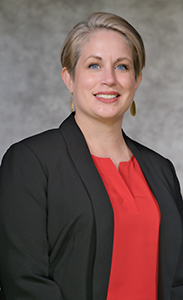 For more information, please contact Jennifer Hines at 903-262-1064.