Tyler High School senior Kendell Howard signed a letter of intent to continue his soccer career at NCAA Division I, University of Detroit Mercy (UDM) during a Signing Day Ceremony Wednesday.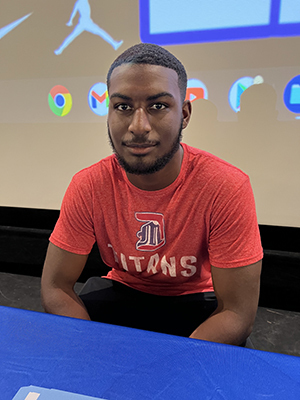 Kendell Howard – University of Detroit Mercy
Varsity starter since sophomore year
All-State Defender sophomore year
Captain junior/senior years
Southwest All-American
District 16-5A Defensive Player of the year – last two years
Tyler High Head Coach Steve Sherman: "Congratulations to Kendell on signing with the University of Detroit Mercy to continue his pursuit in soccer. He has been a pleasure to coach. During his time here at Tyler High, it has been a blessing to watch him grow into a leader amongst his peers. I look forward to his continued growth and eventually earning his place as a leader in our community."
Kendell has been verbally committed to the UDM since November 24, 2021, after careful consideration of multiple options, where he intends to enter their Pre-Medical Biochemistry program.