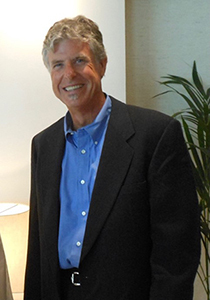 John Tyler High School alumnus Jerry Palmer and The University of Texas at Austin (UT Austin) have established an endowed scholarship for future Tyler ISD graduates. The Ben Brown Honorary Scholarship will award low to moderate-income students who hope to attend The University of Texas.
As a junior in high school, Mr. Palmer was in the vocational program. While he trained to become a diesel mechanic, his counselor, Mr. Brown, took him aside and suggested he consider changing his plans and become an attorney. "It was the care and guidance of Ben Brown and the benefits of attending The University of Texas that resulted in success and joy from my professional career," Mr. Palmer said.
Mr. Palmer graduated from John Tyler High School in 1976. He attended Tyler Junior College before graduating from UT Austin and the UT School of Law. He then worked for one of the world's leading international law firms in California before co-founding his law firm and becoming a successful investor and entrepreneur.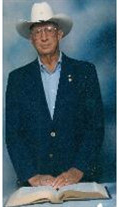 "All too often, the work of school counselors is unacknowledged. They represent the hearts of their schools and motivate and inspire their students each day," Tyler ISD Coordinator of Guidance and Counseling Lauri Anderson said. "Jerry Palmer's generosity deeply moves me. I am touched by how he has chosen to give back to his community to support our Tyler ISD students and their future goals. It is an extraordinary gesture that he recognized one of our very own school counselors in this way."
First implemented in 2018, the Texas Advance Commitment is UT Austin's commitment to making a UT education even more affordable for Texas students and families. Currently, there are not enough funds to fulfill the needs of every eligible student, so UT Austin announced the Texas Challenge.
The Texas Challenge is a match program that encourages UT Austin donors to make gifts built upon the Texas Advance Commitment. The Ben Brown Scholarship will become part of the Texas Challenge supporting Tyler High School and Tyler Legacy High School students. For more information, please contact Jennifer Hines at 903-262-1064.