Three Tyler Legacy High School senior athletes will continue their academic and athletic careers at the collegiate level after graduation. During a ceremony held today at the campus, the athletes signed their letters of intent in front of coaches, teammates, and family members.
"Congratulations to these student-athletes for working hard and realizing their goals to play at the next level," Tyler ISD Athletic Director Greg Priest said.
Tyler Legacy students signing letters of intent include:
Cooper Hill, University of Houston
Infield
1st Team All-District Infielder
Academic All-District, and All-East Texas
Hit for a .343 avg.
Homeruns – two
Doubles – two
Triples – two
10 RBIs and scoring eight runs
On-base percentage .452
Fielding average .983%.
Tyler Legacy Coach James Boxley: "Congratulations to Cooper Hill on signing with the University of Houston to continue his pursuit in baseball. Cooper has been a solid performer on and off the field for the Red Raiders. During his time here at Legacy, he has been a mainstay on our infield. Good luck to Cooper as he follows his love for the game. Let's have a great senior season!"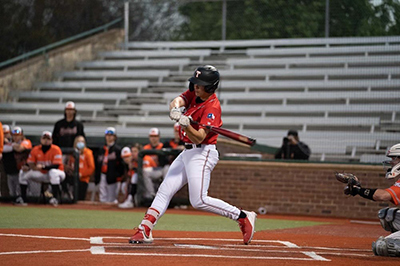 ---
Dakota McCaskill, North Central Texas College
Pitcher
Three-year Letterman
Two-time Academic All-District
Two-time Honorable Mention Perfect Game pre-season All American
Two-time Baseball Factory pre-season All American
Tyler Legacy Coach James Boxely: "Congratulations to Dakota McCaskill on signing with North Central Texas College to continue his pursuit in baseball. During his time at Legacy, Dakota has played many different roles on the baseball diamond. Besides bringing a lot to our baseball team, he is also a great student. Good luck to Dakota as he follows his love for the game. Let's have a great senior season!"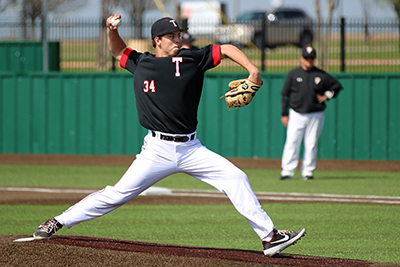 ---
Madelyn Flanery, LeTourneau University
Utility Player
Defensive Player of the Year for the district
First Team All-District in 2020
10-6A First Team All-District in 2021
Academics: Top 10% of her class, A Honor Roll all four years, National Honor Society, member of Mu Alpha Theta
Tyler Legacy Head Softball Coach Justin Kniffen: "Maddie Flanery is a coach's dream. She is willing to do anything and everything for her team and puts personal statistics aside. Maddie is a utility player that we can play anywhere on the field. Most importantly, she comes from a family of high character and has exhibited that character day-in and day-out. Maddie has made our program what we dreamed it could be four years ago. LeTourneau University is getting a top-notch individual and a great softball player."
For more information, contact Greg Priest at 903-262-3080.