Día de los Muertos, or Day of the Dead, is a celebration of life and death where participants demonstrate love and respect for deceased family members.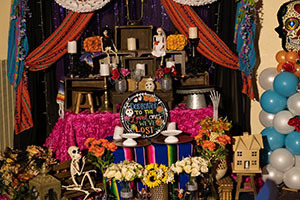 A special celebration held at the Caldwell Auditorium on Tuesday evening, November 2, highlighted this tradition. The mixed media artwork displayed by students in kindergarten through 8th grade was a favorite spot for visitors to enjoy.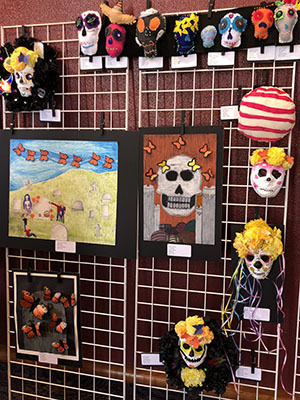 Music from the Caldwell Mariachi band entertained while performances from Aztec dancers and traditional Mexican Ballet Folklorico captivated visitors from the auditorium stage.
An Ofrenda was available for the placement for pictures of loved ones that have passed. Candles, bright marigolds, and other traditional items were on display.