Students and parents gathered in the Legacy High School library this morning for a surprise meeting. None were aware of the reason behind this meeting until Principal Dr. Walls announced four different College Board honors would be recognized.
"These students have demonstrated outstanding potential for academic success. These students represent a valuable national resource; recognizing their accomplishments, as well as the key role their schools play in their academic development, is vital to the advancement of educational excellence in our nation. We hope that these recognitions will help broaden their educational opportunities and encourage them as they continue their pursuit of academic success," a spokesperson for National Merit Scholarship Corporation said.
Commended Students in the 2022 National Merit Scholarship Program are recognized for the exceptional academic promise demonstrated by their outstanding performance on the PSAT. These students placed among the top 50,000 highest scores from across the nation.
Commended Students:
Iesu Mari Adrianni Agapito
Simar-Raj Bains
Samuel Eckert
Adina Hekier
Zoe Strain
Kawsary Yasin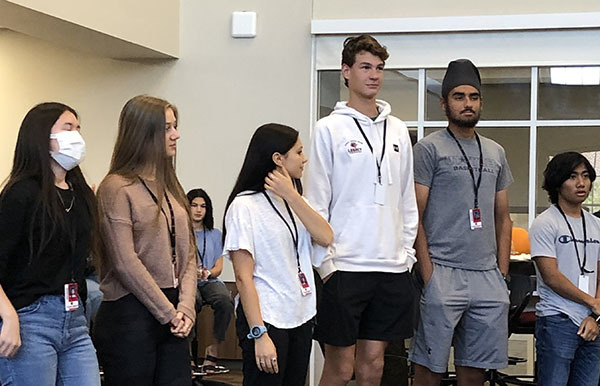 ---
College Board National Rural and Small Town Recognition Program Scholars:
Chloe Alvarez
Pilar Balderas
Lukas Gill
Adair Hernandez
Blanca Kellermann-Jimenez
Taylor Kimbro
Cassandra Martinez
Tori Ransom
Valeria Rodriguez
Trinity Smith
Jude Thomas
Quetzalli Vargas
Talina Vargas
---
College Board National Hispanic Recognition Program Scholars:
Chloe Alvarez
Pilar Balderas
Lukas Gill
Adair Hernandez
Blanca Kellermann-Jimenez
Cassandra Martinez
Jude Thomas
Quetzalli Vargas
Talina Vargas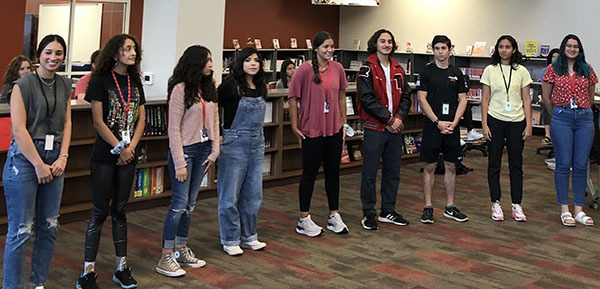 ---
College Board National African American Recognition Program Scholars:
Taylor Kimbro
Tori Ransom
Trinity Smith