The excitement started the moment they left the bus and didn't stop as they walked through the Tyler ISD Career and Technology Center (CTC).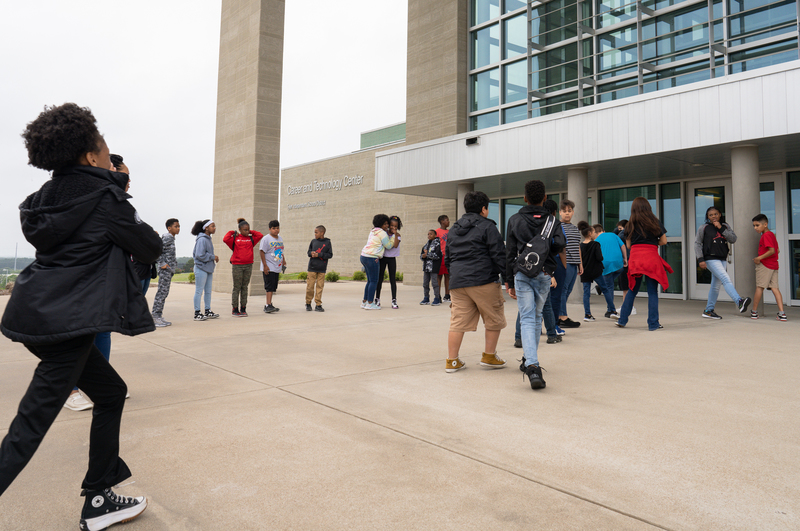 Fifth grade students from Caldwell and Dixie elementary schools were delighted to have the chance to tour the innovative building and learn about various career choices.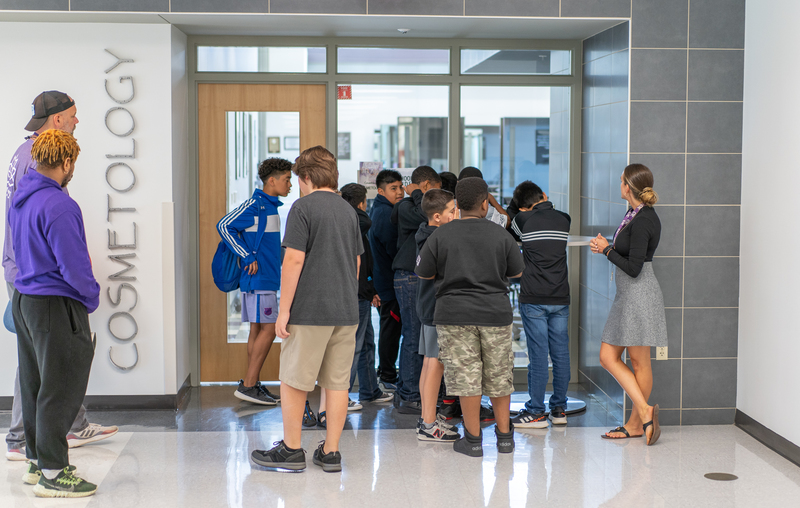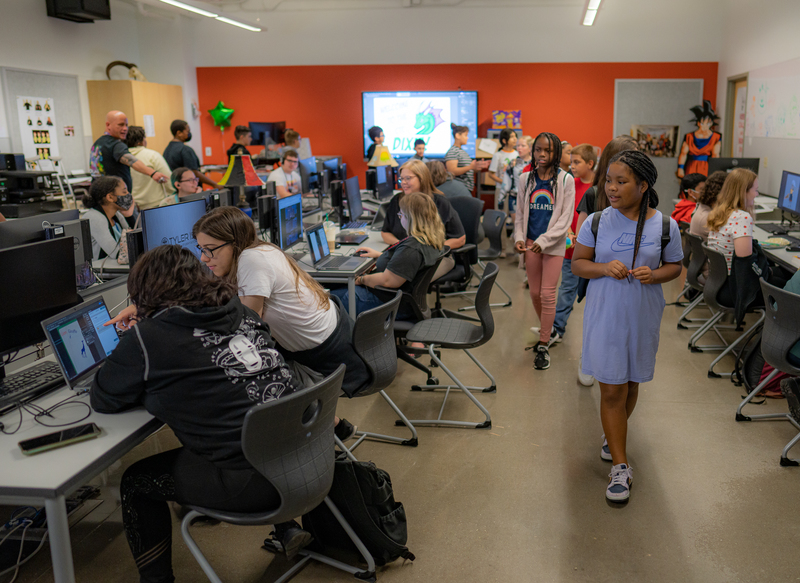 Split into groups, guided through classrooms and courtrooms – they were intrigued by their up-close look at the culinary arts food prep area, cosmetology salon, and more.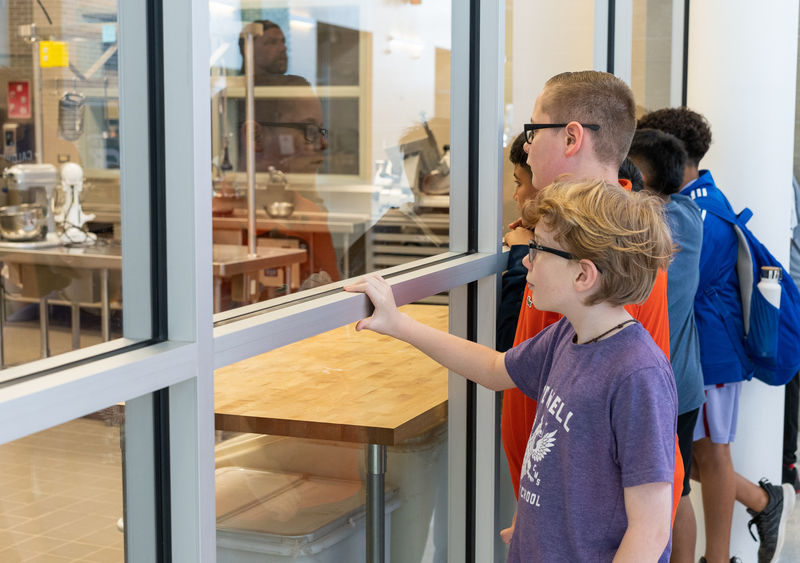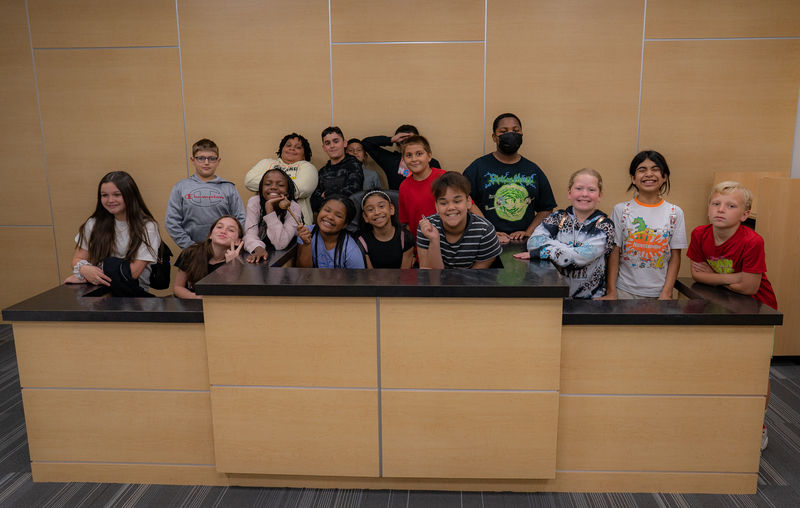 "Ooos" and "Aaaahhhs" filled the room when one group got a behind-the-scenes tour of the production studios equipped with its own "Green screen." The current CTC students pursuing these pathways also enjoyed sharing their knowledge and answering questions. The future looks bright for these enthusiastic Dixie Dragons and Caldwell Stars!