The Rice Elementary School's Ranger Choir was buzzing with excitement as they prepared to embark on their Tyler tour. Their destination was four assisted living homes, where they would perform five songs and visit with the residents. For the 4th and 5th graders, this is an annual event they look forward to all year.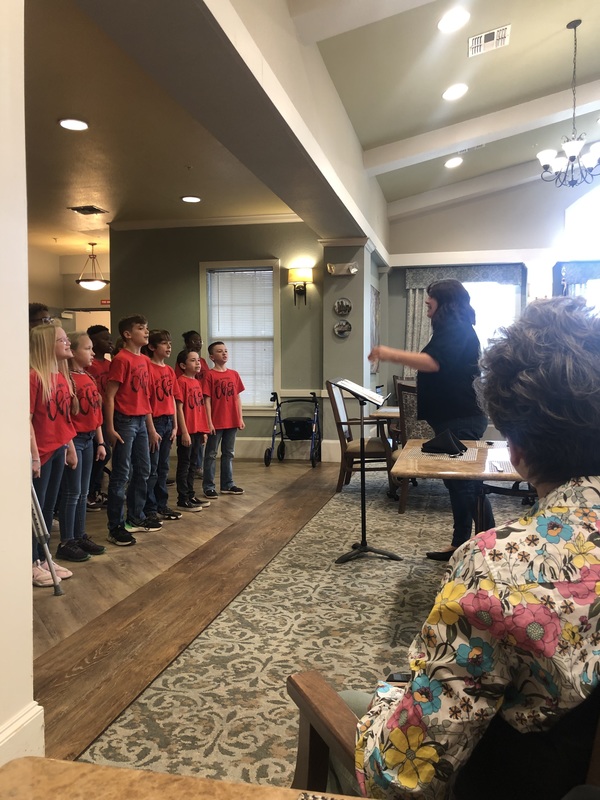 Their first stop was Rosewood Estates, where they were greeted with smiles and cheers from the residents. The choir began to sing, and their beautiful voices filled the room. The residents were tapping their feet and singing along, their faces lighting up with joy.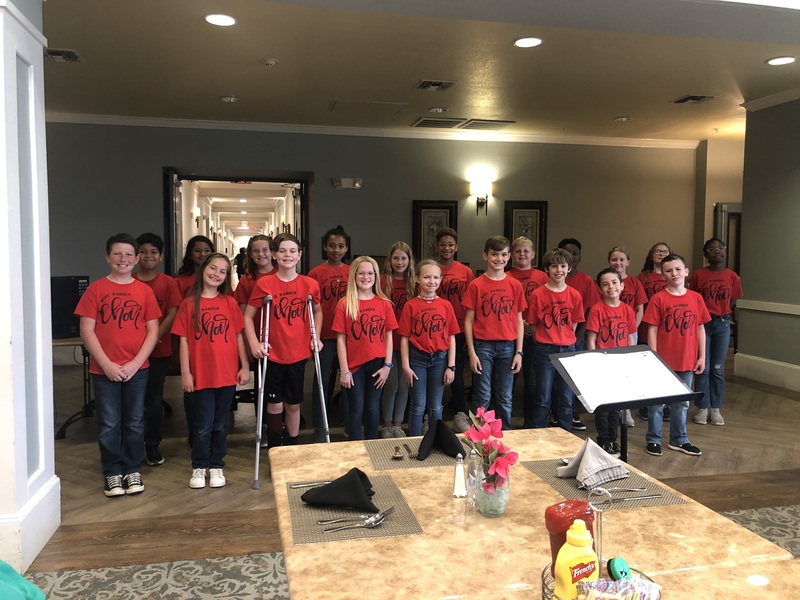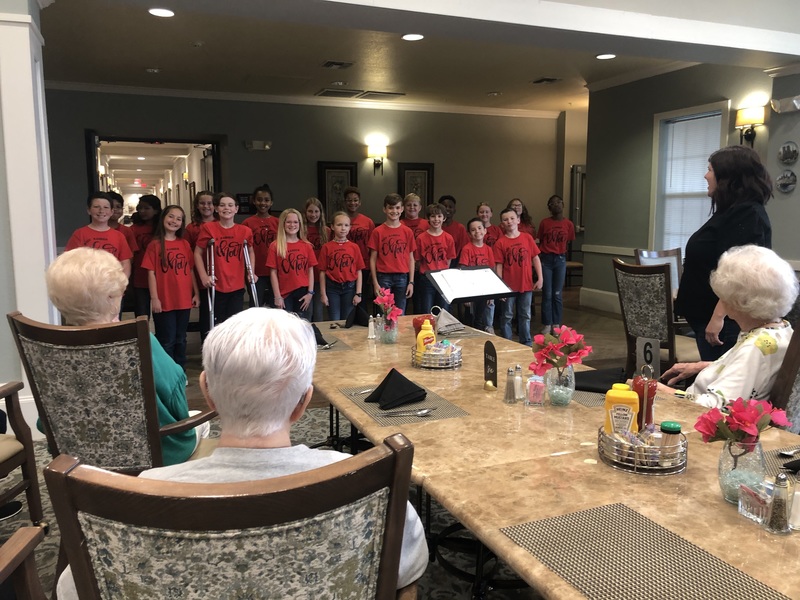 Next, they visited Reunion Plaza, where they performed another set of songs. The residents here were just as thrilled to see the young performers and hear their music.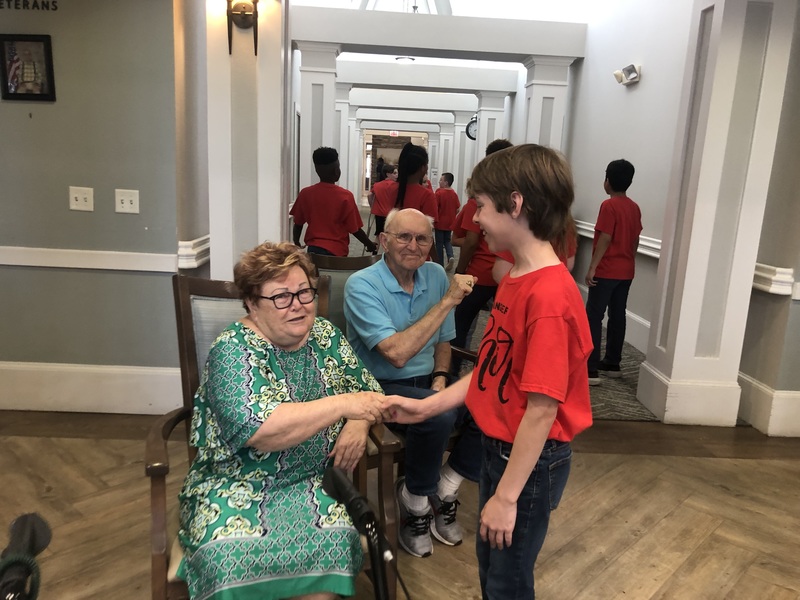 The choir continued their tour, visiting Providence and The Hamptons at Pine Forest. At The Hamptons, they were surprised to find a very special audience member - a great-grandmother of one of the choir members. Her mother and grandmother were also there to enjoy the music. Four generations together, all touched by the power of music.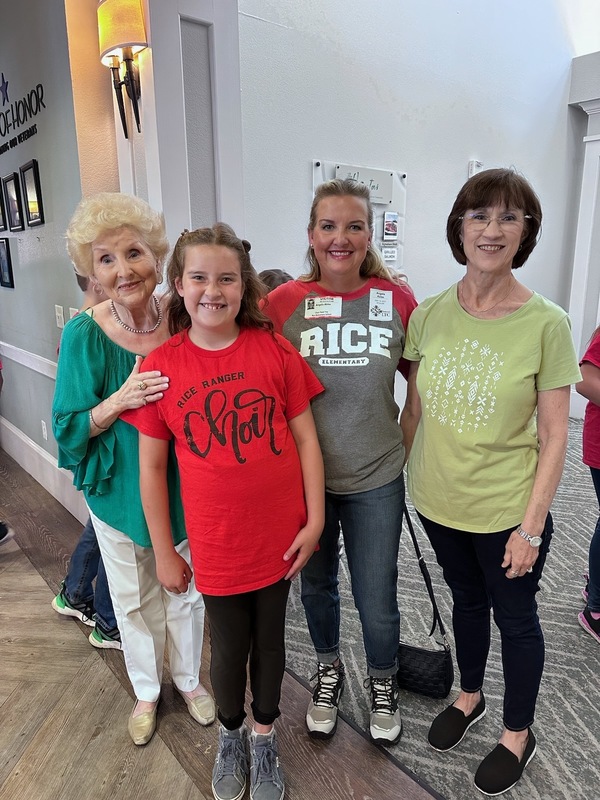 As the choir finished their last song, the residents clapped loudly in appreciation. The students were overjoyed to see the impact their music had on the residents. They realized that music truly has the power to bring people together and brighten someone's day.
The tour may be over, but the memories and connections made will last a lifetime. The Ranger Choir can't wait to come back next year and spread even more joy through their music.