This chess challenge came as an idea when Boulter Middle School Teacher Maggie Vestal was doing Academic UIL training a few months back. She noticed a lot of sixth graders who attended the practice games after class, even though they were not part of the UIL list. "I realized that these kids are into a higher intellectual sport and thought it would be a great opportunity to provide them with an avenue to convene and participate in a healthy cognitive competition with each other," Ms. Vestal said. "I knew this would allow us to bank on students familiar with the game for future UIL competitions. It would also be a great way to challenge our kids intellectually even after the STAAR Test and to celebrate such talent."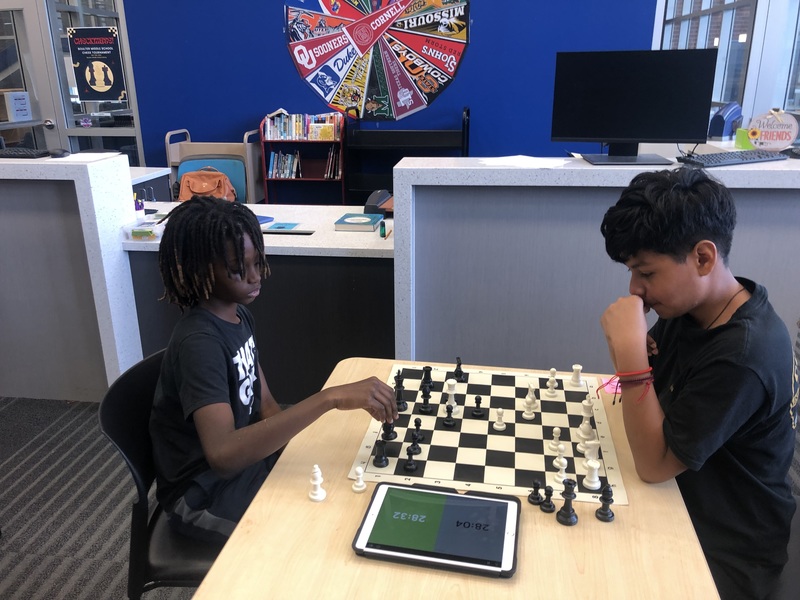 The competition started at 9:00 a.m. and went on until the final round in the afternoon. This venture had overwhelming support from staff and local business owners, Chick-Fil-A and Andy's.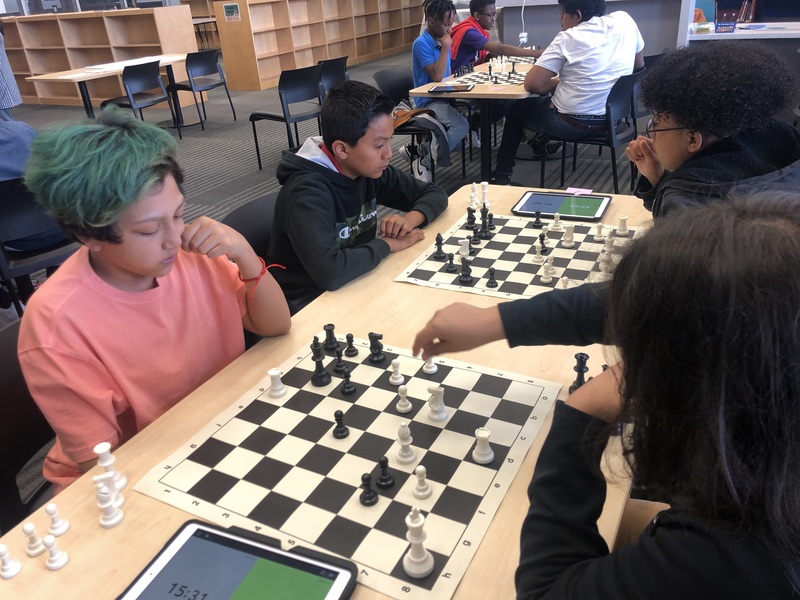 More than 30 students participated in the competition. The environment was fun, with tournament boards and digital chess clocks in place to emulate what a tournament is like and create a meaningful core memory for the students.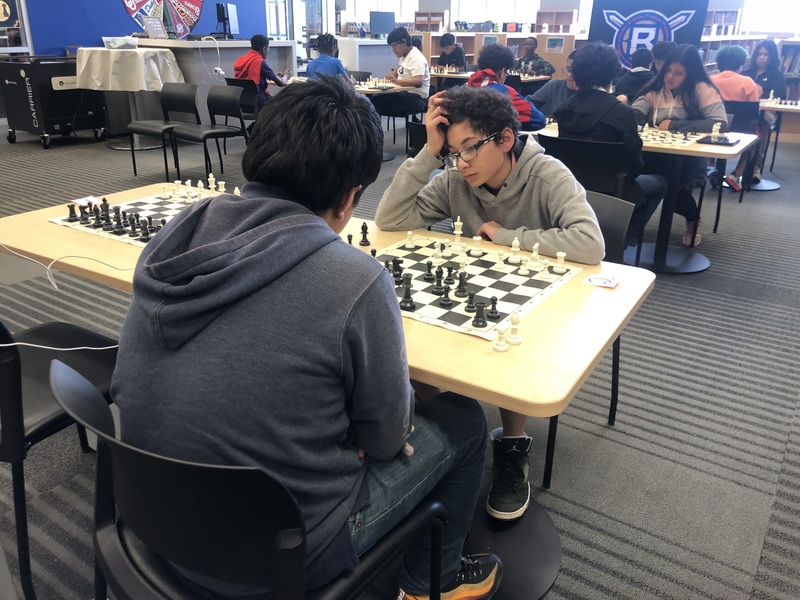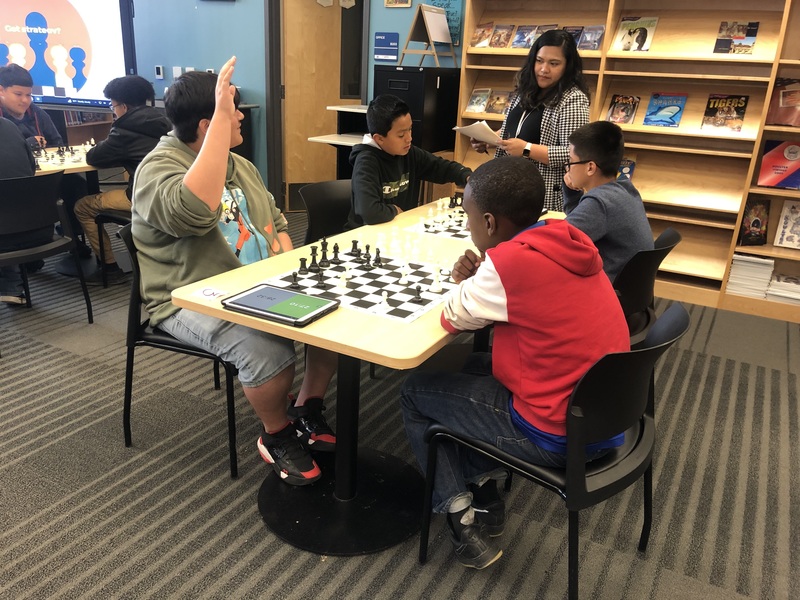 Winners received engraved medals and freebies and played against administrators in the cafeteria. In the future, finalists will compete against other schools. This event will also help scout potential Chess masters from the Boulter campus.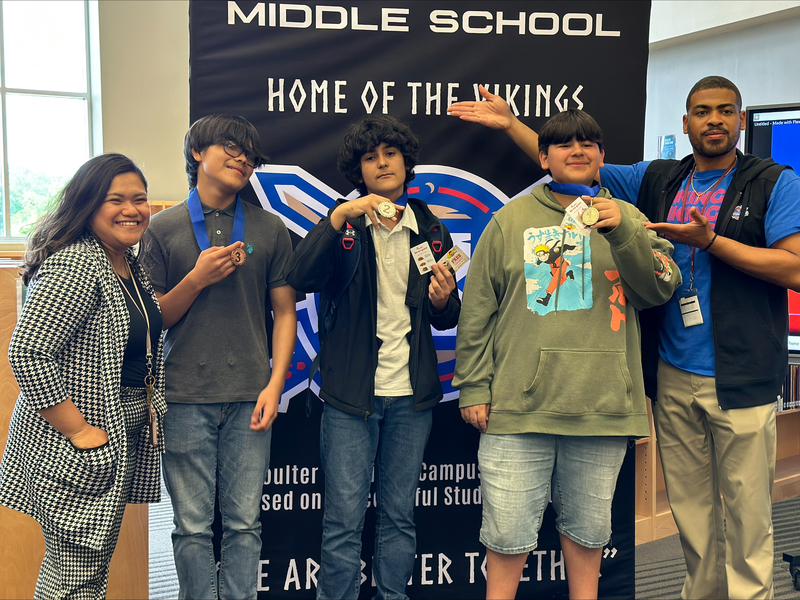 Students participating:
6th Grade: Camila Loaiza Hernandez, Vanille McCowin, Ja'Dyn Jackson, Keimyrien Johnson, Kentre Sherman, Adrian Zavala, Elijah Arellao, Jo'Nathan Jackson, Franco Avendano, Christopher Yarbro, Miguelangel Zavala, and Johncarlo Gomez
7th Grade: Jacob Gutierrez, Raymundo Rangel, Arcadio Calderon, Gael Vega, Oscar Palacios, Jose Contreras, Gerardo Dominguez, Umar Saqib, Briana Hernandez, Israel McMiller, Kamari Williams, Makayla Waters, Kingston Lawson-Barnes, and Angel Nunez
8th Grade: Javaughn Whitman, Ashtin Stevenson, Bryan Benitez, Jaedrian Gonzalez, and Kae'Den Franklin