Tyler High School athlete Ahnesty Shurme signed a letter of intent to run track at the collegiate level. The signing ceremony took place in the theatre before the athlete's family, coaches, and teammates.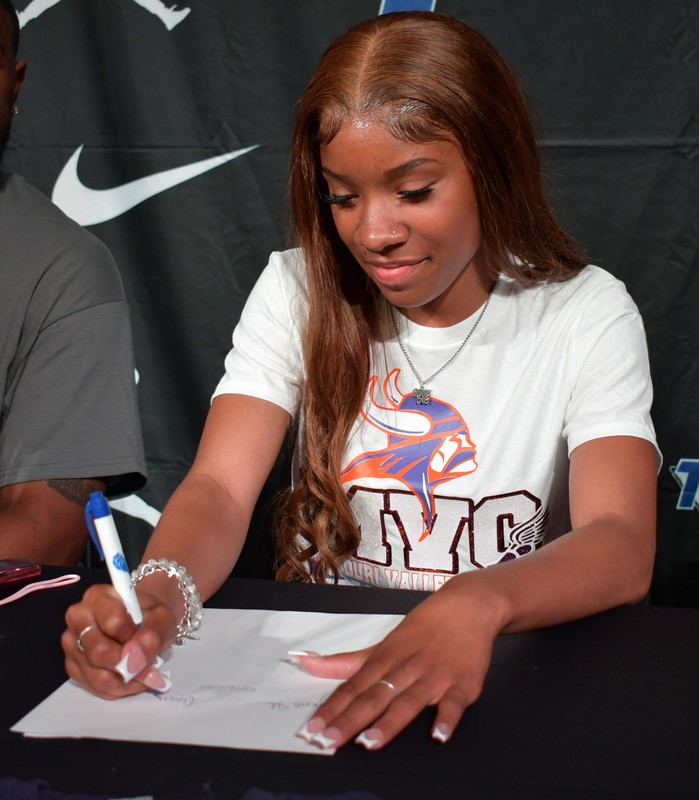 Ahnesty Shurme, Track – Missouri Valley College - Marshall, MO
2-Year THS track runner
2020 Best Running Event – 400m
Ranked 3rd among the THS 100m fastest time board
Placed 5th in State as a member of Tyler Metro 4x100 Relay
Top 20% in class
AVID member
Tyler High Head Girls Track Coach Angela Moon:
"Ahnesty has had a big impact on the track team these last two years. She is hardworking, competitive, motivated, and a coachable young lady. Her leadership on and off the field showed just how much she cared for her teammates and the sport itself. She would/could motivate those around her to be the best they could be. Ahnesty, I am super proud of you and wish you nothing but the best at Missouri Valley. You will be a great asset to that track team. When that last stretch of your run gets hard, remember to always go to your arms! The more you pump your arms, the faster your legs will go!"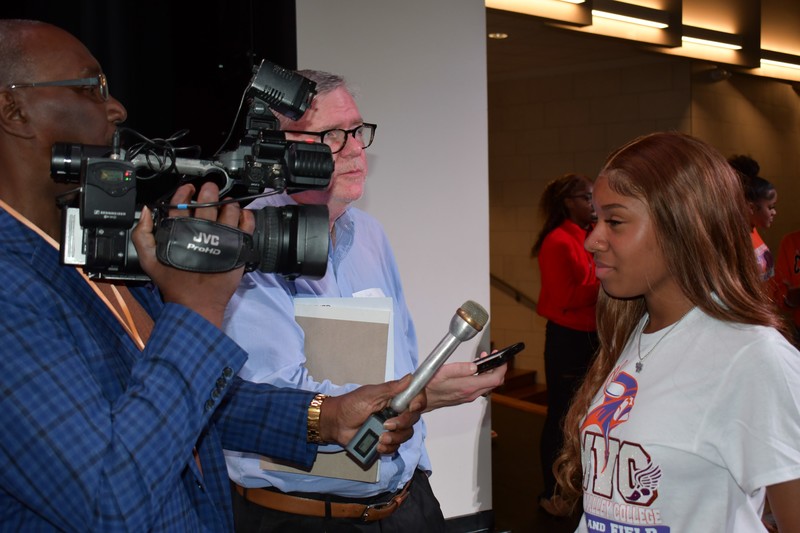 For more information on this Tyler ISD athlete, contact Jennifer Hines at Jennifer.Hines@TylerISD.org.