Congratulations to our February District Teacher of the Month, Ms. Angula Humphrey, math teacher at Rice Elementary School.
Ms. Humphrey does a fantastic job of allowing student collaboration within her lessons along with the implementation of leadership roles. To multiply her influence, she utilizes student helpers who coach others within their table groups.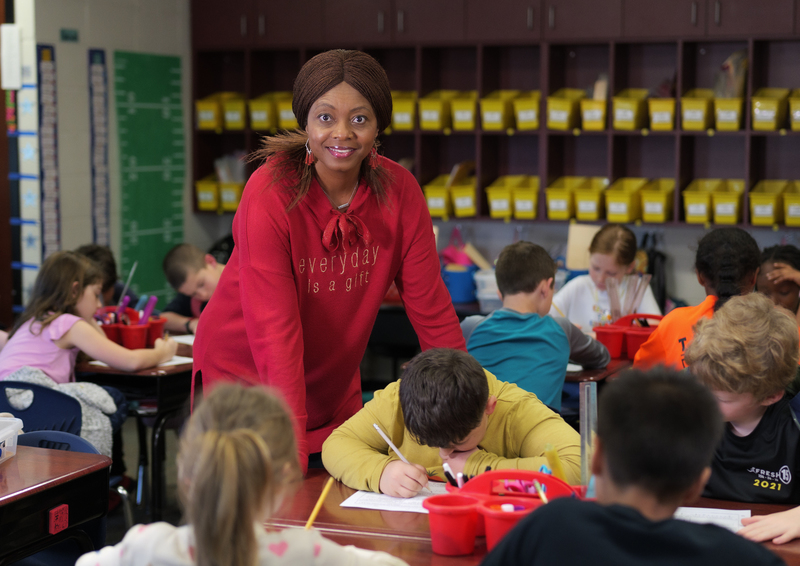 Her questioning is out of this world and she incorporates song into her lessons! It is very evident through her student scores and classroom that she puts in the work to help her students be successful. Her success story includes moving here from Africa many years ago with only her suitcases and $200 to her name.
Congratulations, Ms. Humphrey!