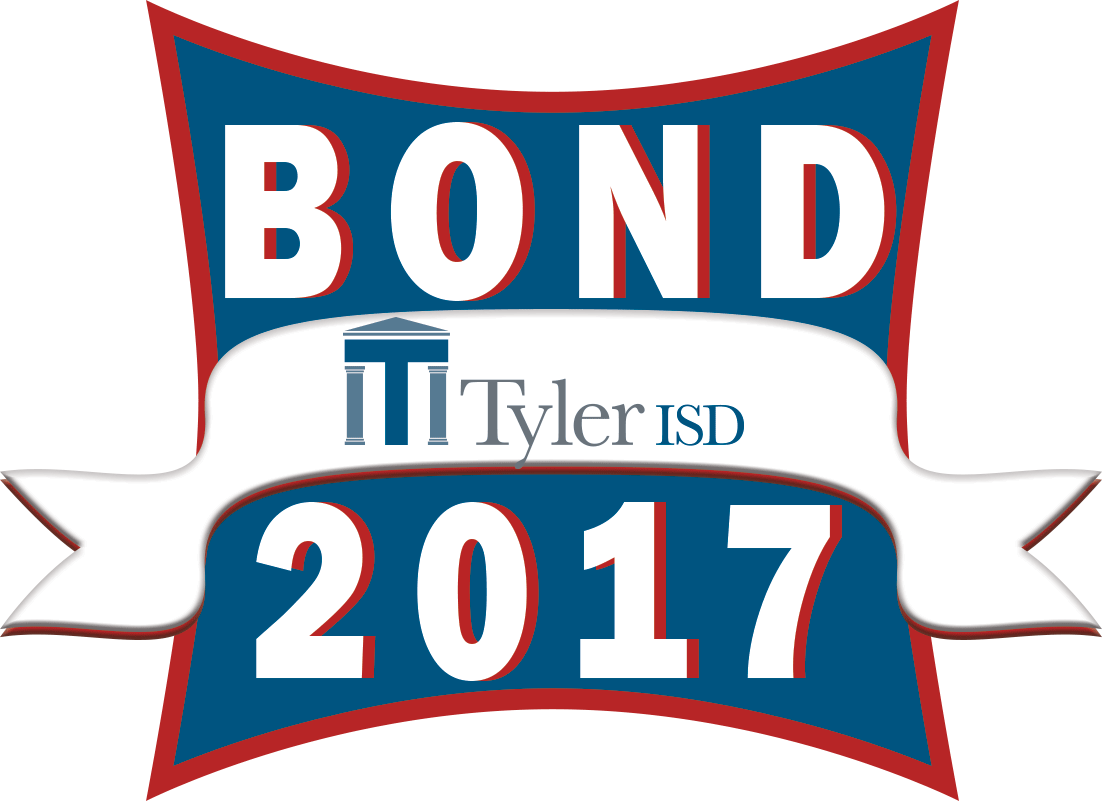 Bond money for this proposal will be used for:
schools & facilities

expansion & renovation of existing facilities

technology

equipment
Bond money will not be used to fund daily operating costs, i.e., teacher salaries, utilities, fuel, etc.
On Saturday, May 6, 2017, Tyler ISD voters approved the $198 million called bond election. On behalf of the Tyler ISD Board of Trustees, staff & students, thank you for your support in the passing of this bond election. As we continue the academic work and focus on successful student outcomes, we welcome you to continue your engagement in making your school system great!
Bond information & updates will be available here as we move forward with the post-election process.
The bond package provides for remodeling & additions to John Tyler High School & Robert E. Lee High School. Approximately 5,000 students will be in new or renovated spaces. Major components for BOTH schools will be:
Safety & security upgrades to include single point of entry for visitor access;

2,750 student capacity single building structure (renovate existing building with addition of new learning areas) with new facade & centrally located administrative areas;

New & renovated interactive spaces to include classrooms, laboratories & collaboration areas;

Revised drive & parking areas to address traffic flow;

Meets or exceeds all ADA, TEA & UIL requirements for academic, fine arts & athletic activities.