Tyler High School senior athletes signed letters of intent to play football at the collegiate level today. The signing ceremony took place in the theatre before the athletes' families, coaches, and teammates.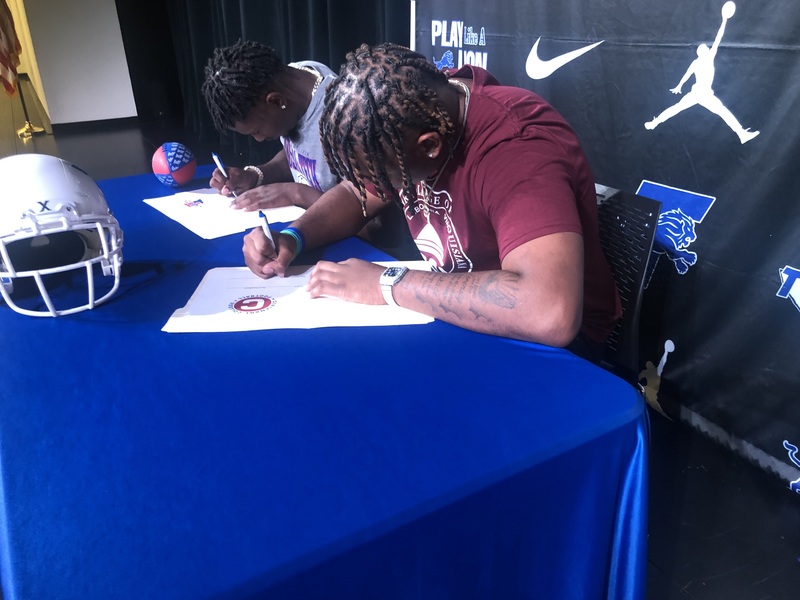 Tyler High athletes signing letters of intent include:
Tory Howland, Football – Centenary College
Stats:
2022 Season: Linebacker & Defensive End: 49 total tackles (18 solo/31 assists); 4 tackles for loss; 1 sack; 2 QB pressures; 1 pass break up
2021 Season: Linebacker: 48 total tackles (18 solo/30 assists); 1 pass break up
Tyler High Coach Travon Brown: "Tory Howland is a great example of a student-athlete who has excelled on and off the field! He will continue to grow to be a great example of the CUJO spirit!"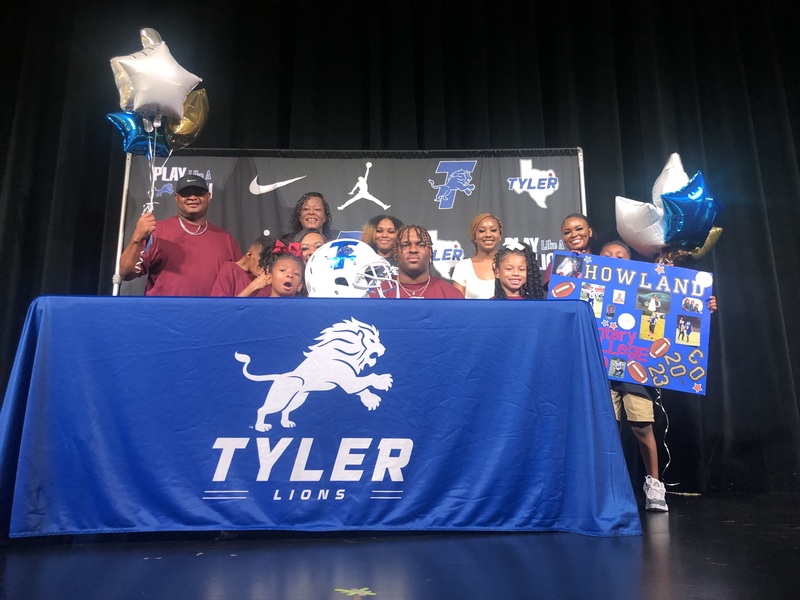 ---
Xavier Tatum, Football – Louisiana Tech University Stats:
2022 Season: Safety: 47 total tackles (35 solo/12 assists); 3 pass break ups 2021 Season: Safety: 69 tackles (42 solo/27 assists); 4 tackles for loss; 1 interception
Accolades
2022: 7-5A Division I First Team All-District Safety; 4 pass break ups; 1 forced fumble; 1 fumble recovery
Tyler High Coach Jamal Kennedy: "Xavier Tatum is a student-athlete that shows competitiveness, leadership, and character on and off the field. He represents his family and the Tyler Lion program with great honor. We at Tyler High wish him the best in his future endeavors."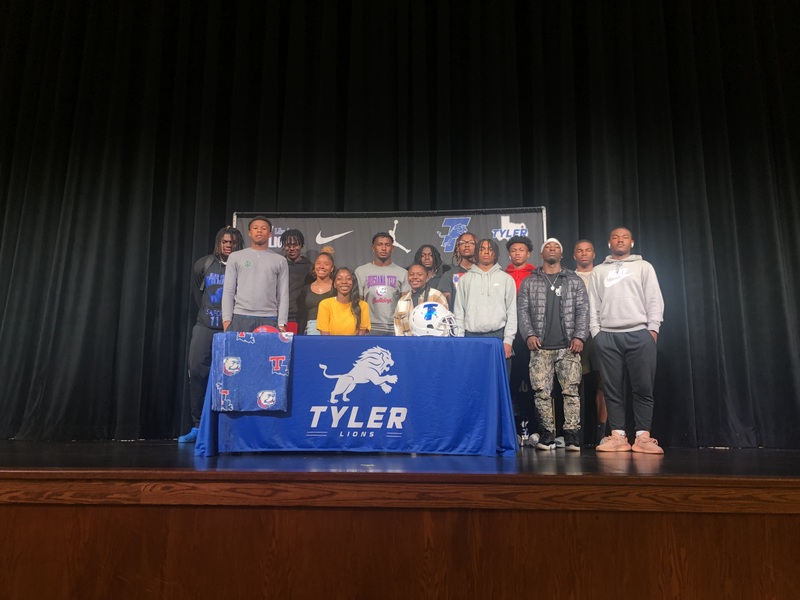 For more information, contact Jennifer Hines at Jennifer.Hines@TylerISD.org.