We offer high-achieving academics and extracurriculars
Creative students find their niche at Caldwell Arts Academy. If you are reading this, you already know your child would be a good fit in the art environment. To promote creativity, we provide multiple opportunities for students to design, perform, and share as a community.
As our students go through each grade, they explore various aspects of the arts.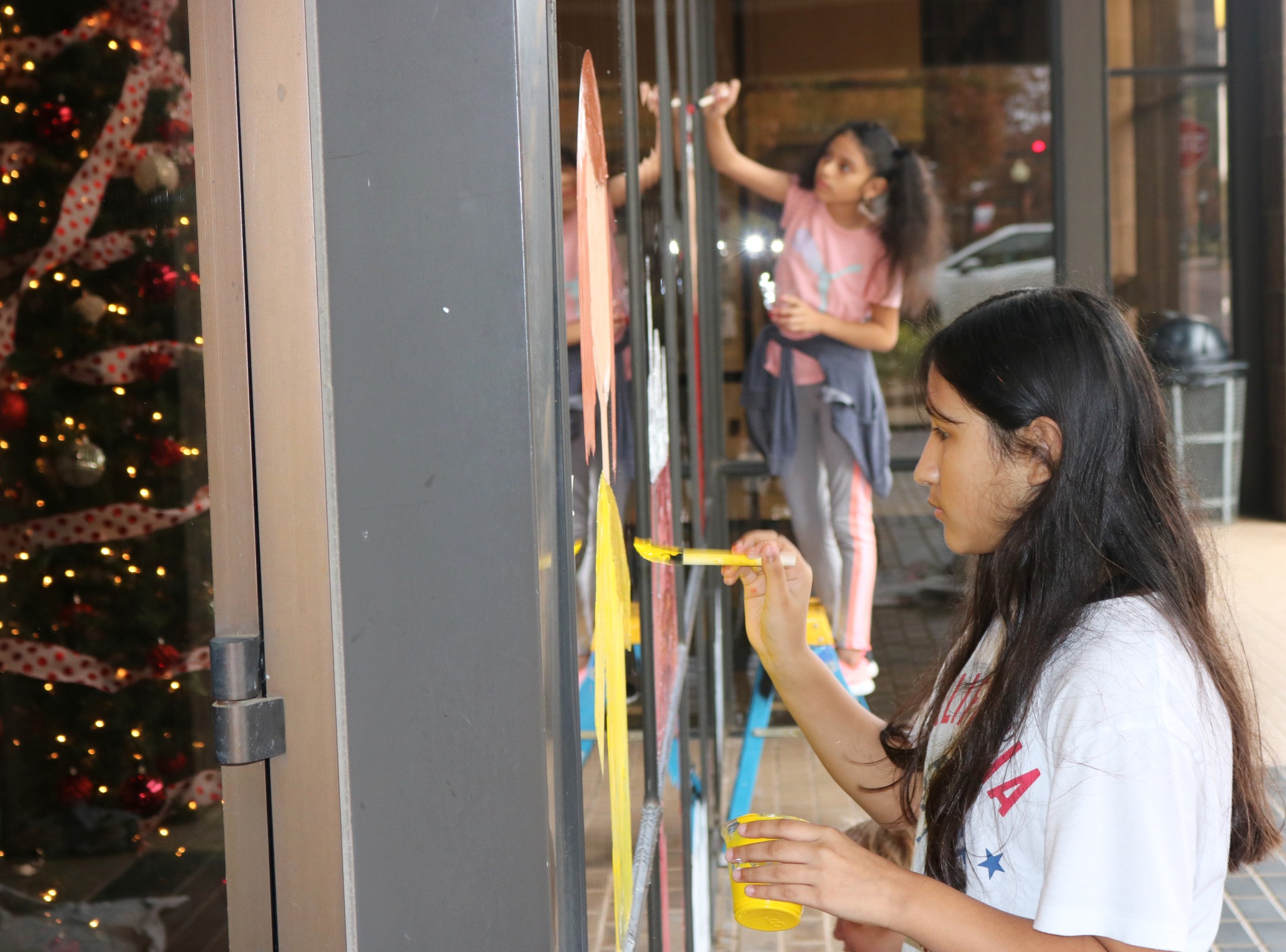 Fine arts education prepares children for the real world. It provides opportunities to build confidence, learn to collaborate with others, build an understanding of how to tackle difficult things, and promote ownership in learning.
How Much Time Do Students Spend in the Arts?
Great question. We focus on the arts at Caldwell which includes time spent learning the arts.
If your child becomes a Caldwell Star, they receive:
Minutes of Arts in Elementary School
(on average)
Arts Education in Elementary School vs. Traditional Schools
Minutes of Arts in Middle School
(on average)
Arts Education in Middle School vs. Traditional Schools
Caldwell is the only school that offers high school credit in visual and theater arts.
This ensures a student leaving Caldwell gains access to advance high school courses and opportunities for college courses in the future.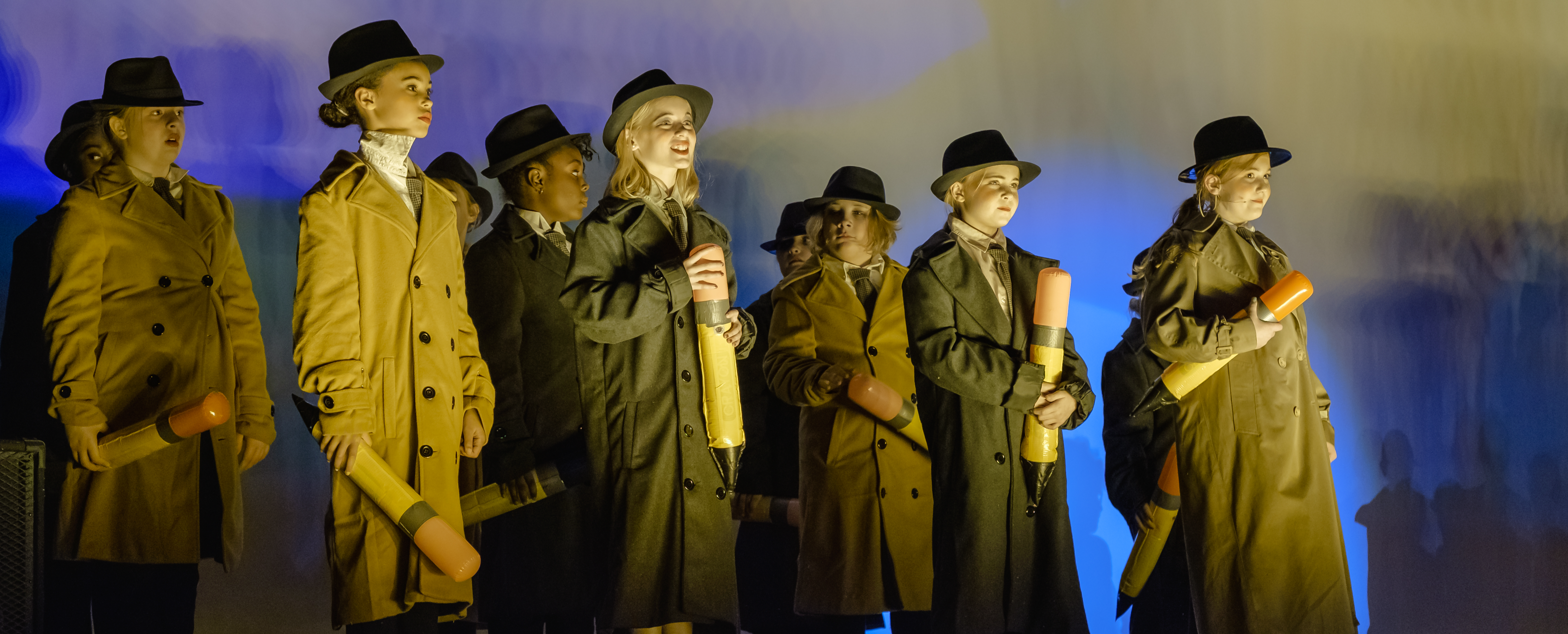 How and When We Introduce Students to the Arts?
We begin with exploring your child's creative passion and talents in Kindergarten through 3rd grade.
These exploration classes focus on art fundamentals through a robust curriculum designed specifically for our Stars.
Meet Our Six Core Art Forms
Your child explores dance techniques through experiences in creative movement, tap, modern, hip-hop, and drill prep courses.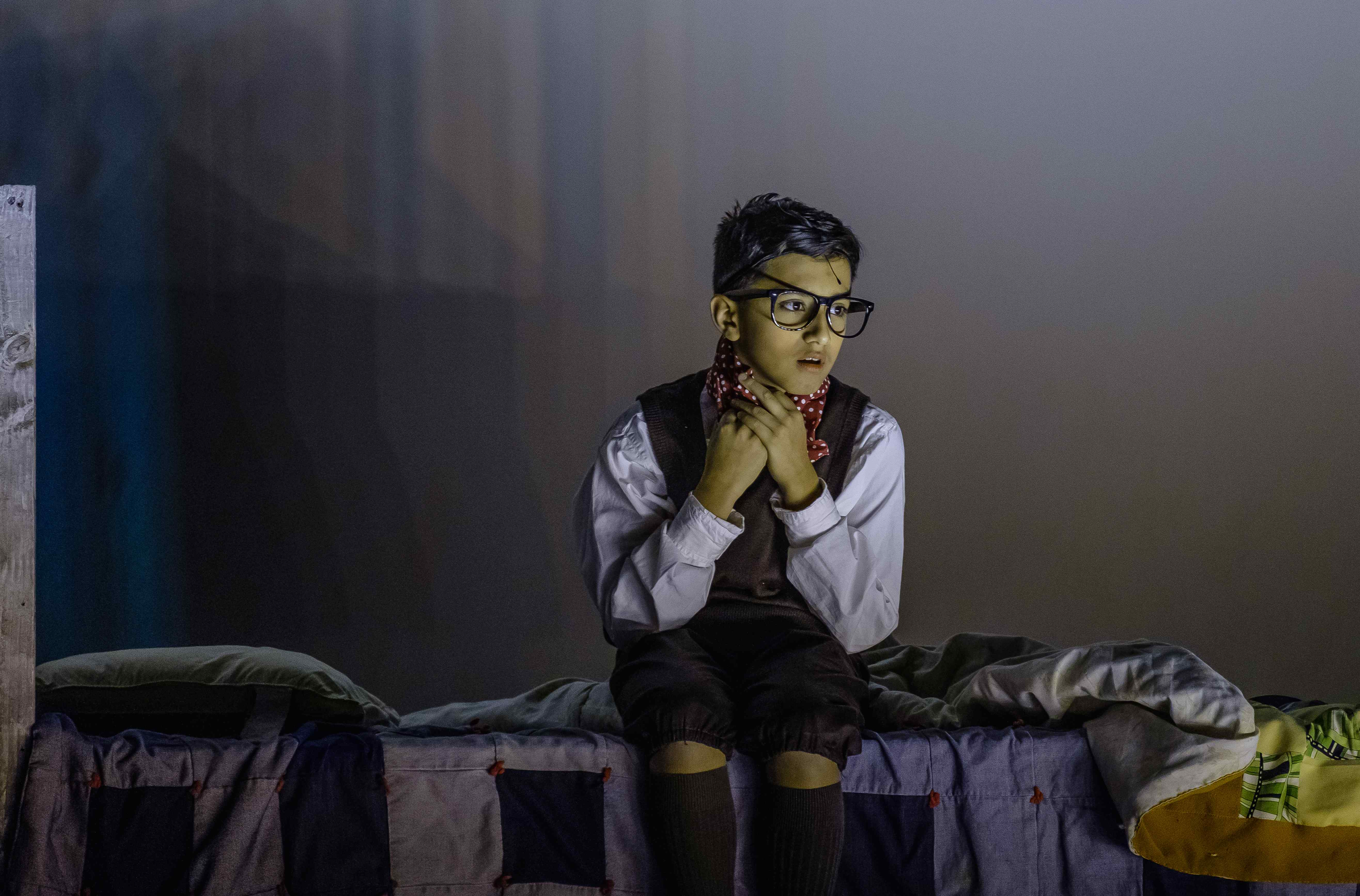 Through drama, your child explores puppetry, creative drama, stage and film acting, musical theater, and UIL experiences.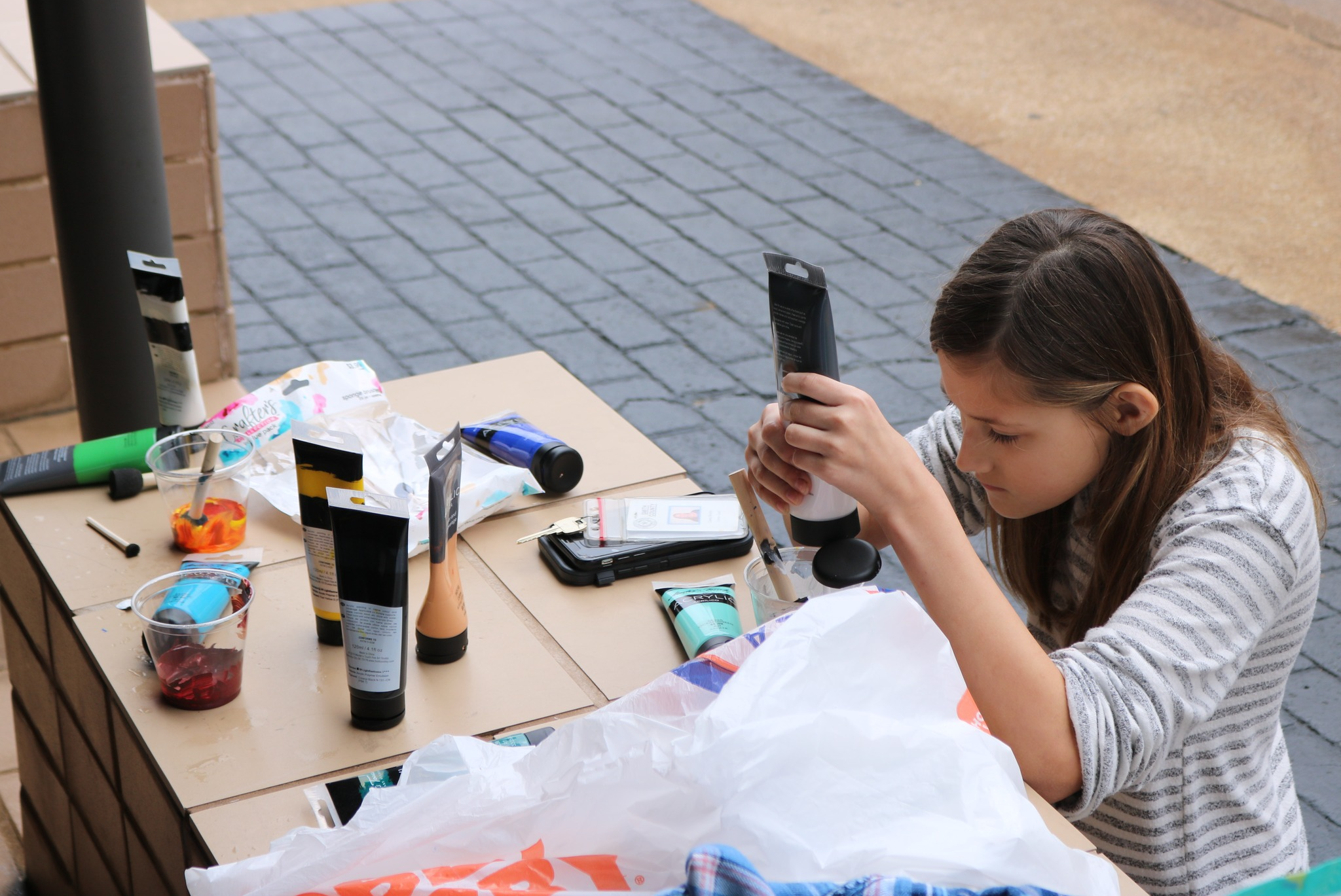 Your child learns various techniques in sketching, painting, ceramics, jewelry making, sculpture, and fiber art.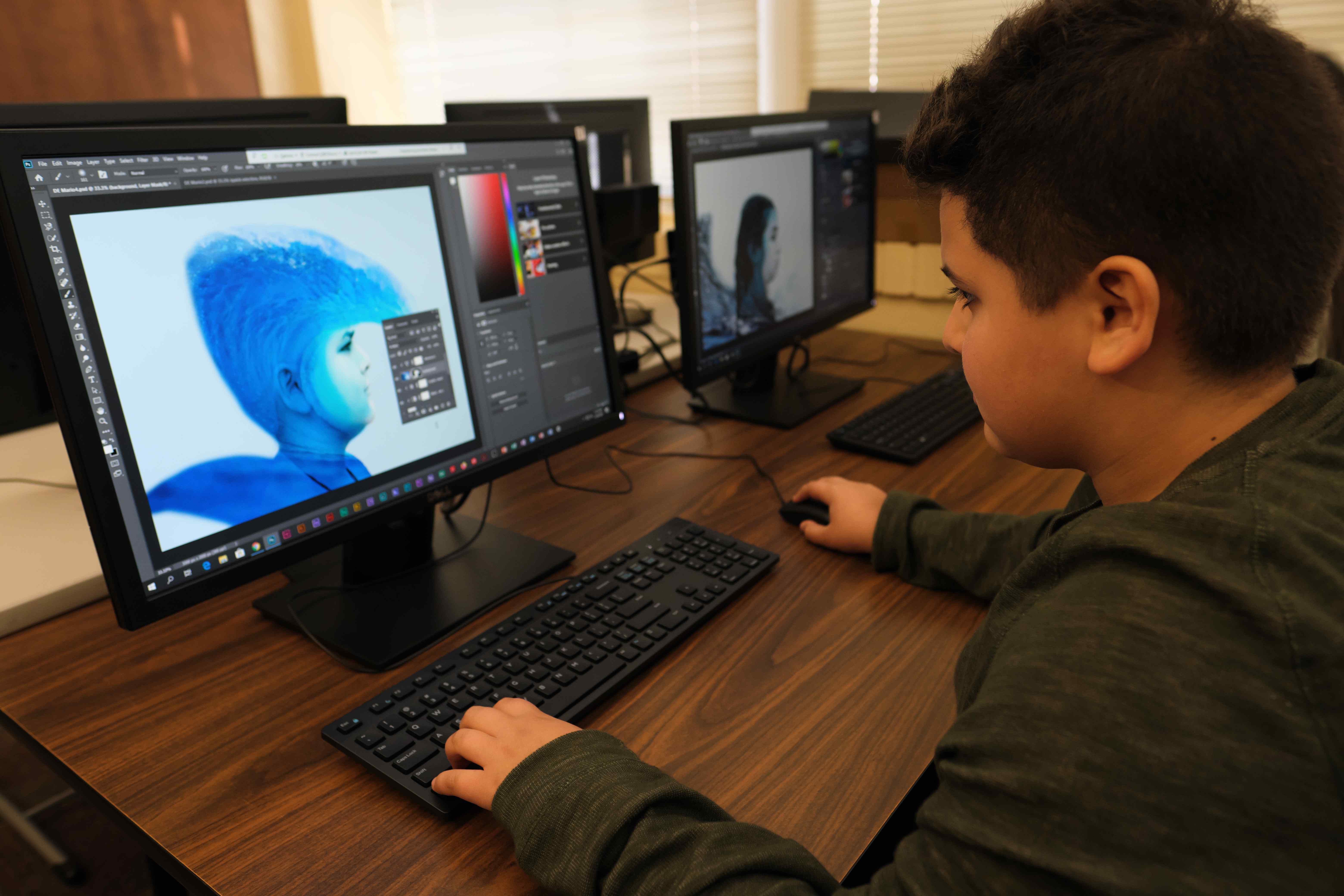 Your child will experience three major disciplines Animation/Film, Graphic Design, and Photography. Starting in Kindergarten, students can advance to middle school through this program to specialize in all these areas.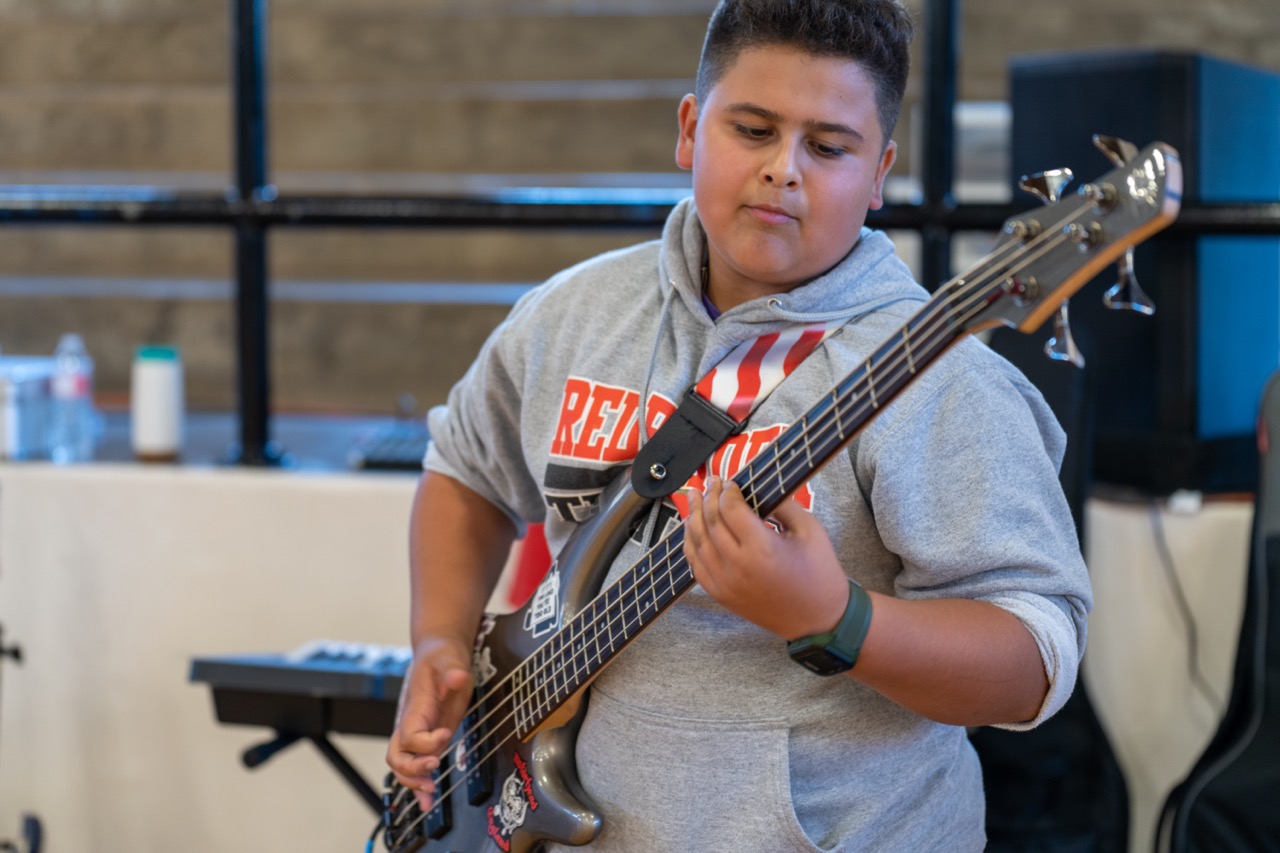 Music is broken into two major cores Instruments and Vocals. Each content develops music theory alongside the necessary skills to perform.
Student instrument choices vary as they develop to options in Piano, Ukulele, Guitar, Percussion, Windstar Band, in elementary and Mariachi, Strings, Woods and Brass, Jazz Band, Rock Band, and Advanced Percussion.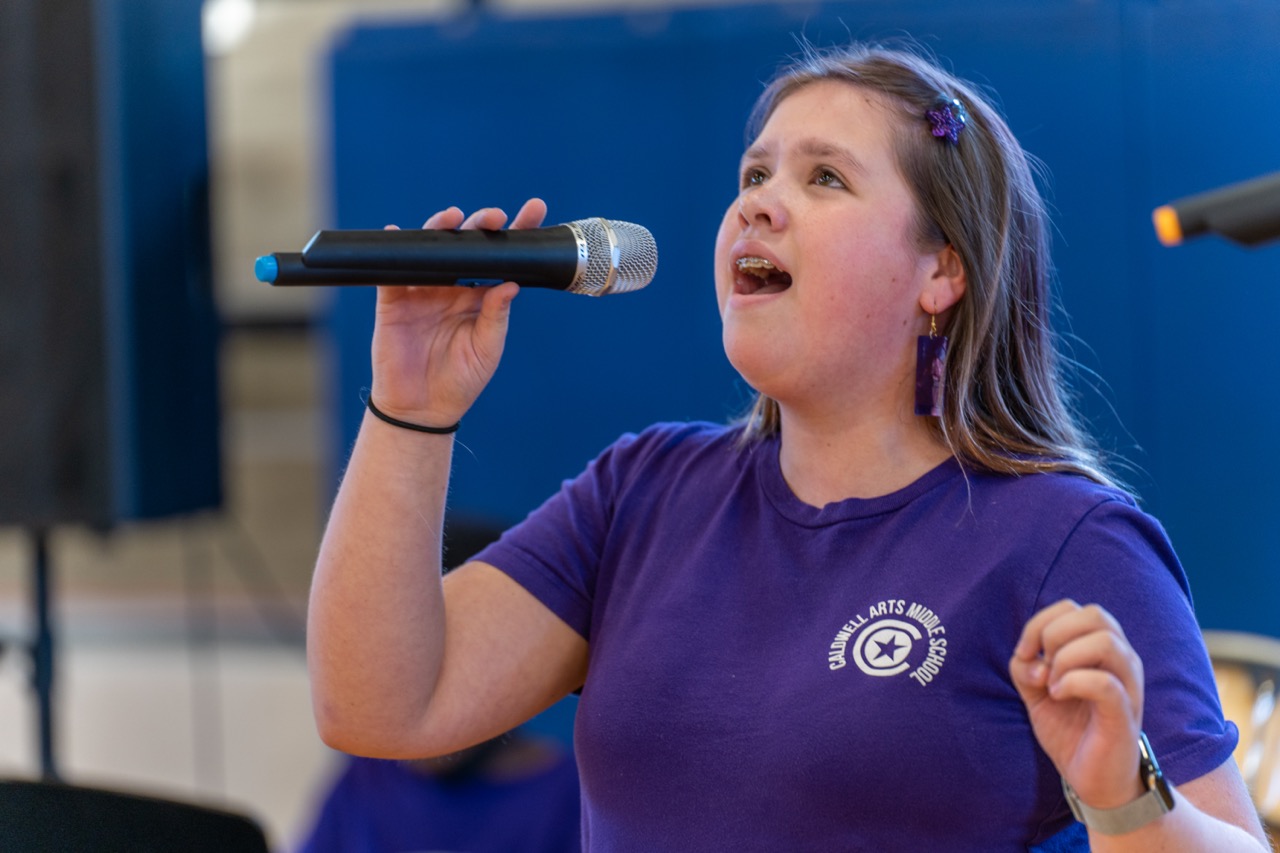 When students move into 4th and 5th grade, they begin their pathway to more in-depth learning in art courses of their choosing, allowing them to further develop skills of interest to them.
In middle school, students are offered four elective choices that continue to develop their interest and skill in the arts. These courses range from survey courses in digital arts and dance classes to more specific courses. A few of our fine arts opportunities for 8th graders also qualify for high school credit.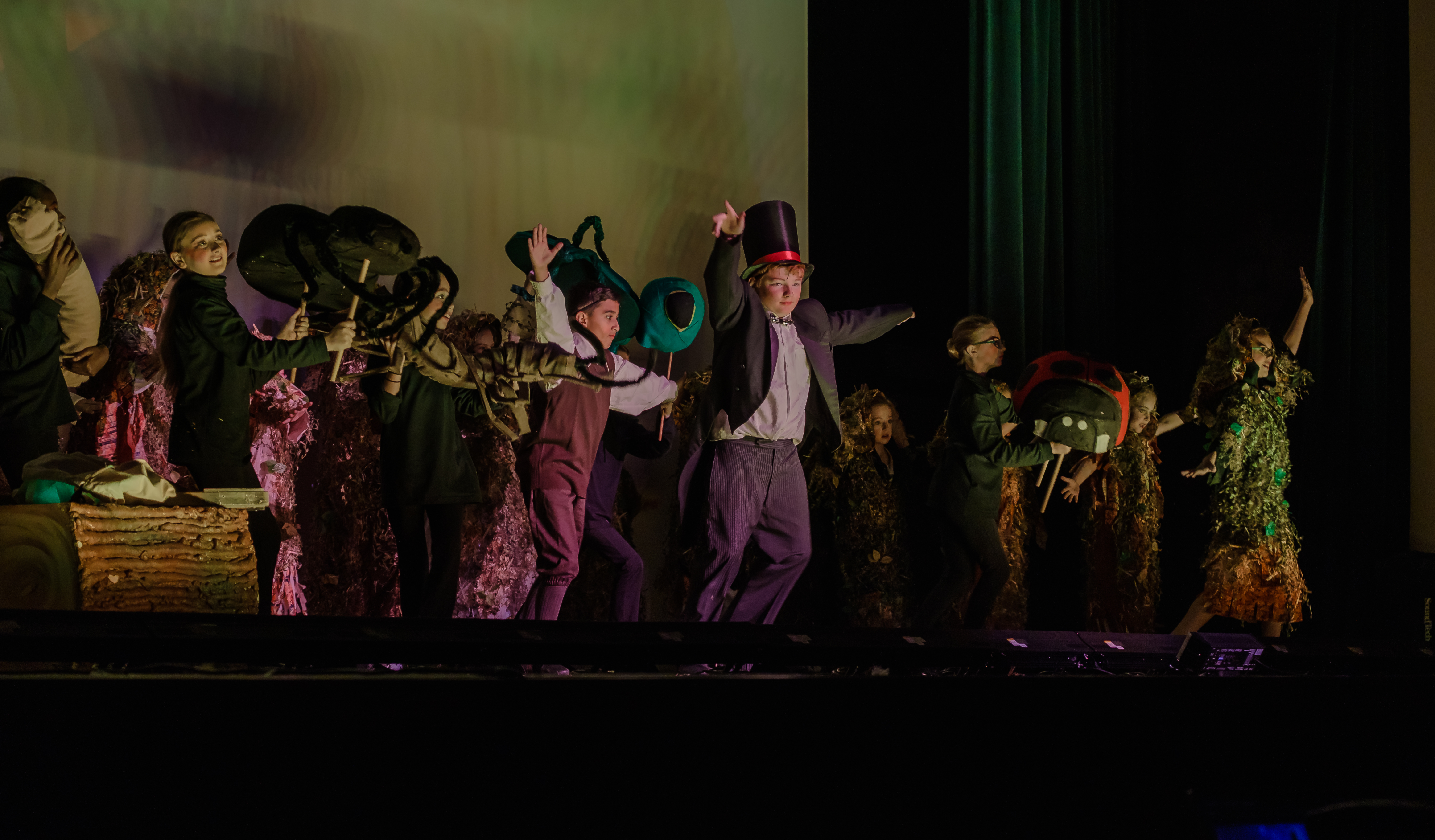 Performance Opportunities
Our school's calendar is full of student performances. Our staff creates a produces
30+ Productions, Showcases, and Gallery Showings per Year!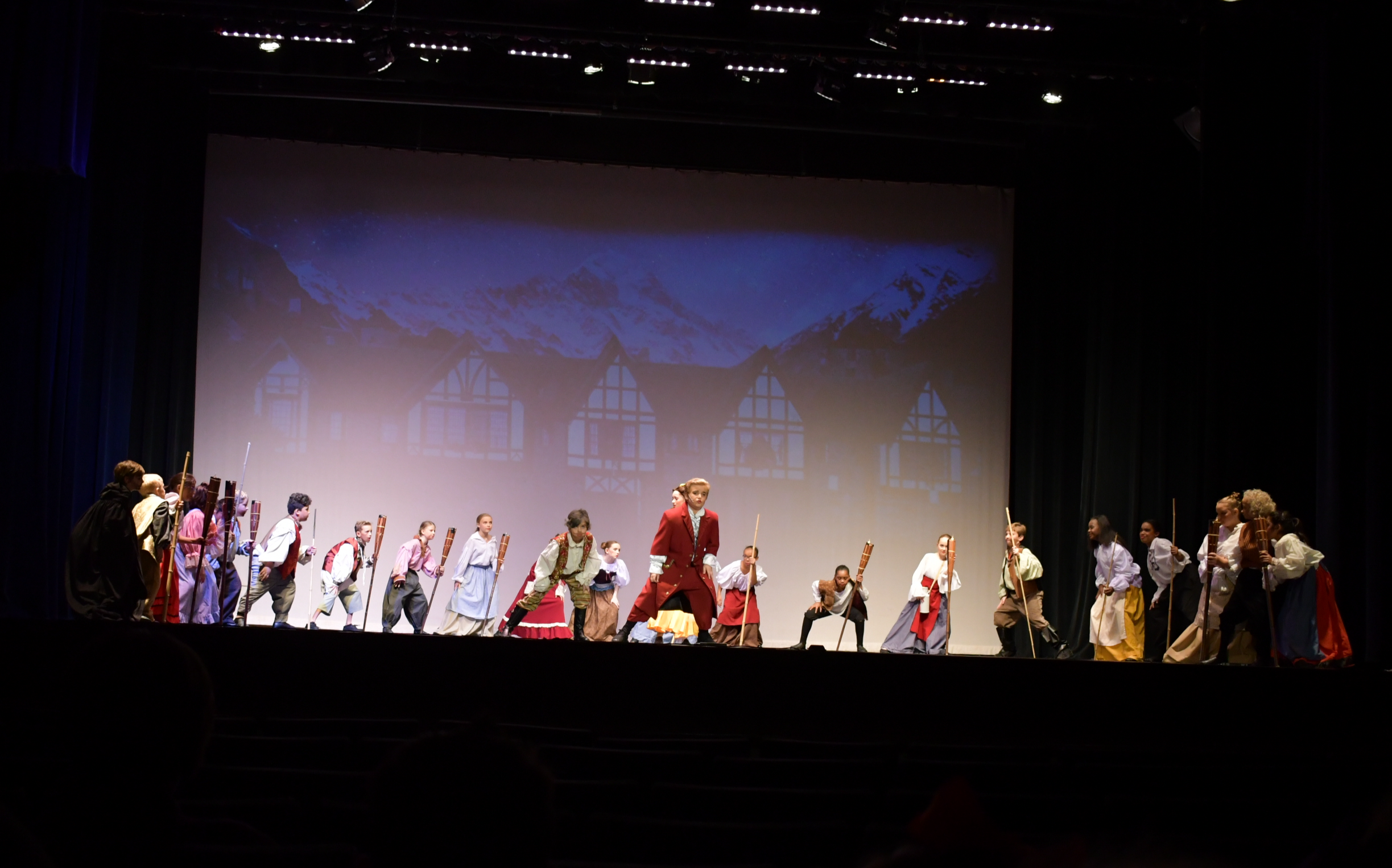 Grades 3-5 can audition for both speaking and soloist roles. Students learn blocking, chorus singing, choreography, tech, and more. This is the first introduction to big experiences on the stage outside the Caldwell curriculum.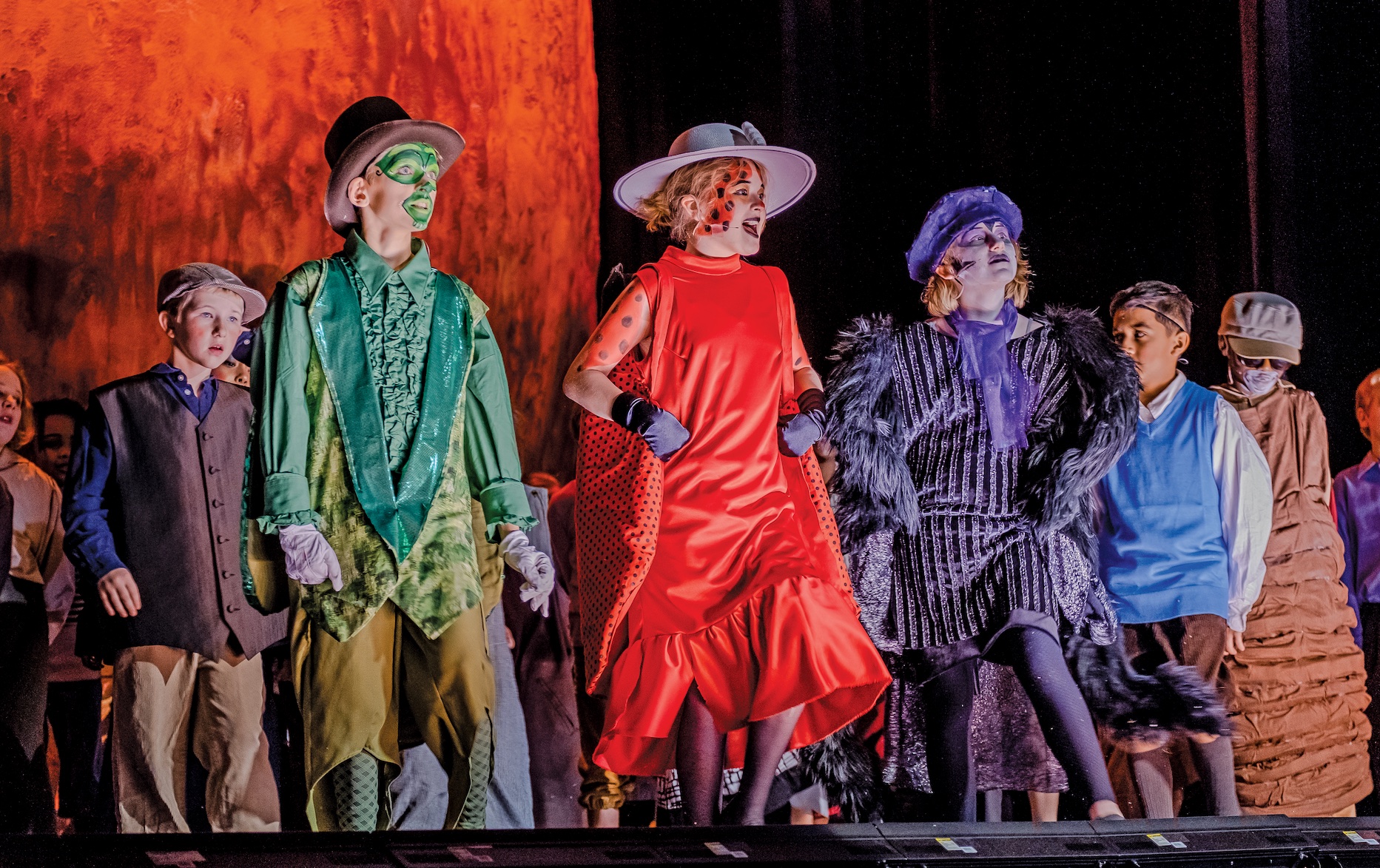 Grades 6-8 can audition for both speaking and soloist roles. The middle school produces a full-length musical, complete with lights, costumes, props, and set, and is performed in Caldwell Auditorium.
At Caldwell, You Don't Sacrifice Athletics
Beginning in 4th grade, your child can choose to participate in our physical education classes or Pre-Athletics until the end of middle school. Beginning in 7th grade, students may choose from our three offered sports.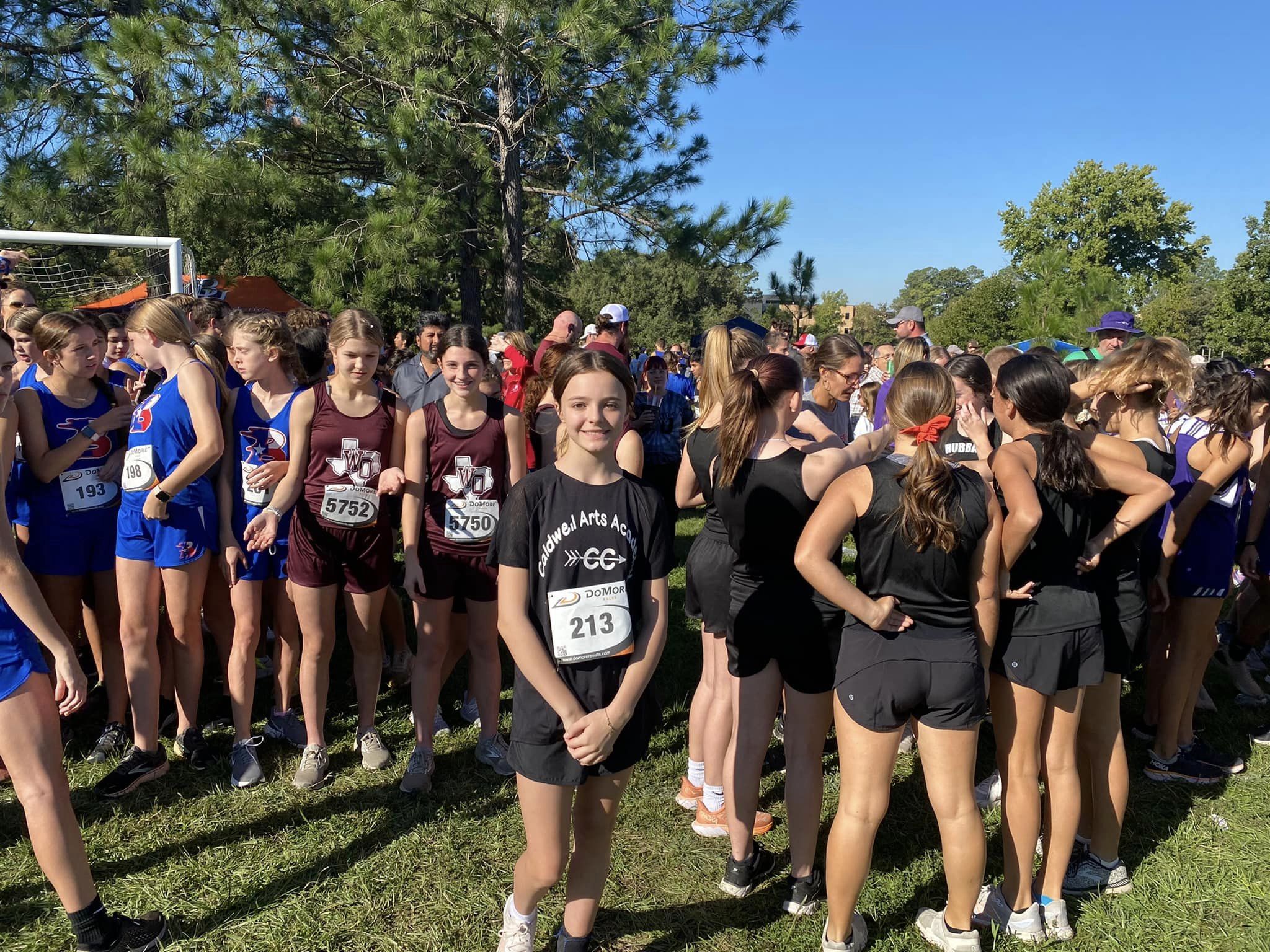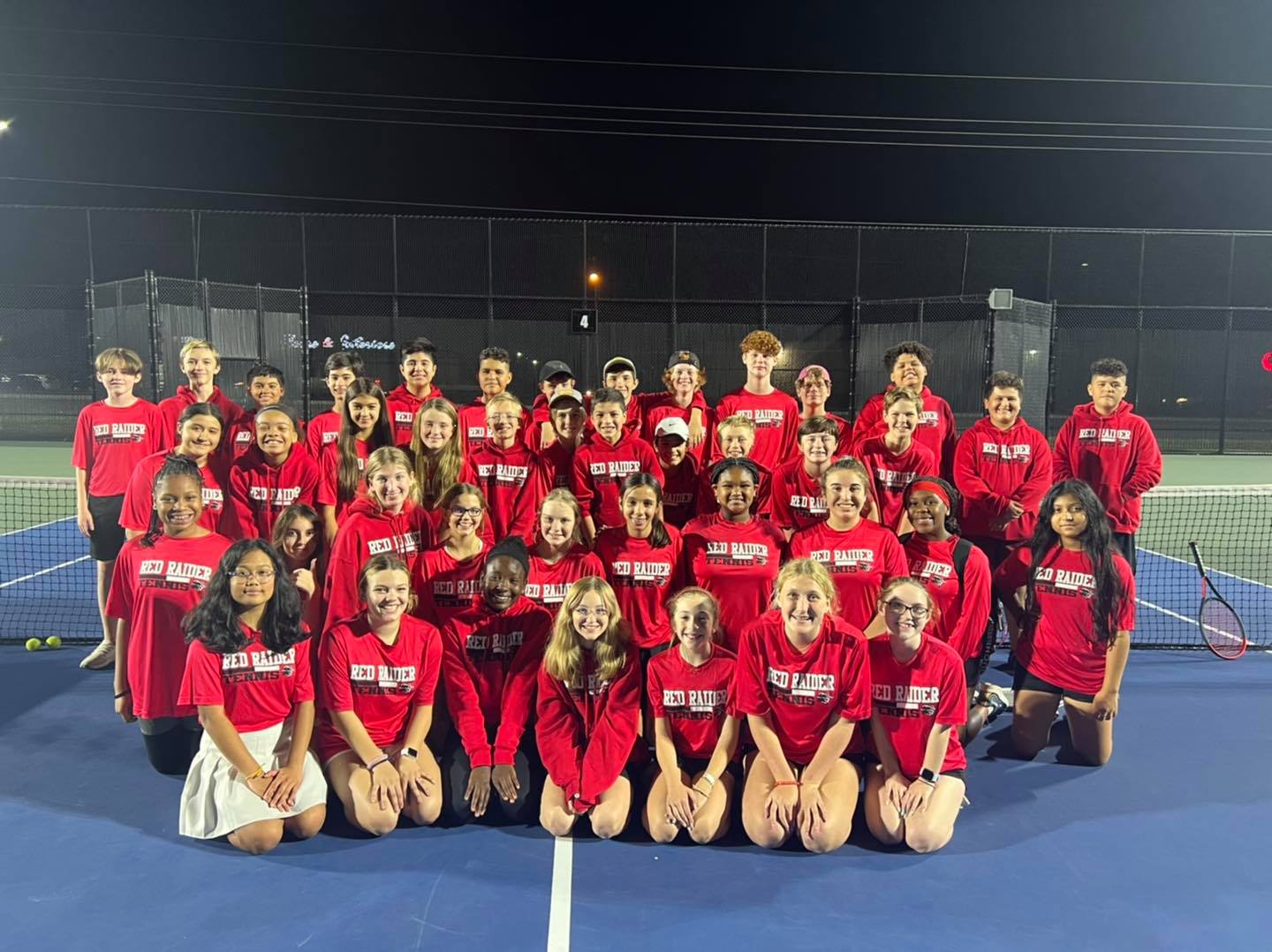 Parent Teacher Association
We have an involved community supported by an active PTA that strongly supports all we do and works hard to provide needed teacher support, resources, staff recognition, and community involvement. They accomplish these things through classroom grants, fundraising opportunities, teacher treat days, homeroom helpers, and various events that build campus community, such as the spring carnival, Kindergarten popsicles with the principal, and middle school bash.
The PTA is nicknamed The Village because creating the magical learning environment we have envisioned for our Stars takes a village's support, encouragement, and work.
There is so much more your child can benefit from.