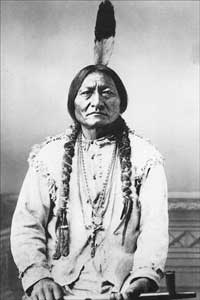 "Let us put our minds together and see what life we can make for our children."
- Chief Sitting Bull -
Thank you for you interest in our PK - 8th grade Dual Language Spanish Immersion Program.
We are strongly dedicated to equip children with all the tools they need to have a successful future. Our academic structure envisions the outcome of the academic pathway provided to our Birdwell students. We see them as successful leaders, entrepreneurs, medical specialists, business owners, etc. capable of serving the multicultural community in which they are growing up.
Please fill in the following application and submit no later than March 1st, 2021 along with the documents listed below:
Current Proof of address (approved utility bills: water, gas, electricity or current lease/contract)

Attendance records (if applicable)

Current grades (if applicable)

Discipline records (if applicable)

Parent ID

*Application forms and documents can be submitted via email to carolina.moctezuma@tylerisd.org or in person to the campus receptionist.
PRE - K Program
Applications for this program will open on February.
Eligibility Requirements
Child must be 4 years old on or before September 1 of the school year the child will be enrolled in and must meet one of the criteria listed below per law:
Limited in ability to speak and understand the English language.

Educationally Disadvantaged (Eligible to participate in Free or Reduced-Price Lunch Program).

Homeless, as determined by appropriate district staff.

Child of an active duty member of the armed forces.

Child is or has been in foster care.

Child of a member of the armed forces who was injured or killed while serving on active duty.
Application Process
Proceed to Online Registration (Returning Families) Create Account (New Families)

For Campus Name, choose "Tyler ISD Pre-K & Headstart" and then indicate Birdwell Dual Language Campus on the appropriate form.

You must upload* the following documents while filling the online registration as part of the application process to verify eligibility:
Current Proof of address (approved utility bills: water, gas, electricity or current lease/contract)

Child's Birth Certificate (Hospital Certificates are not accepted)

Child's Social Security Card (confirmation letters will not be accepted)

Parent/Guardian Proof of Income is required for Educationally Disadvantaged students (Family Income documentation: Most Recent Tax return, W2 Form, Most Recent Check Stub, Child Support Statement or SSI/SSA or TANF Statement)

Social Security Card

Current Parent/Guardian Photo ID

Current Immunization Records
*If you cannot upload the documents, you must drop them off at the campus main office between 8:00 a.m. and 2:30 p.m.
Once you have complete the online registration, you will be contact to schedule an appointment for your child to be screened in English and Spanish to determine qualification.
"The warrior is not someone who fights, because no one has the right to take another life. The warrior, for us, is one who sacrifices himself for the good of others. His task is to take care of the elderly, the defenseless, those who can not provide for themselves, and above all, the children, the future of humanity."
Chief Sitting Bull  
   Library of Congress