Why Birdwell Dual Language Immersion School?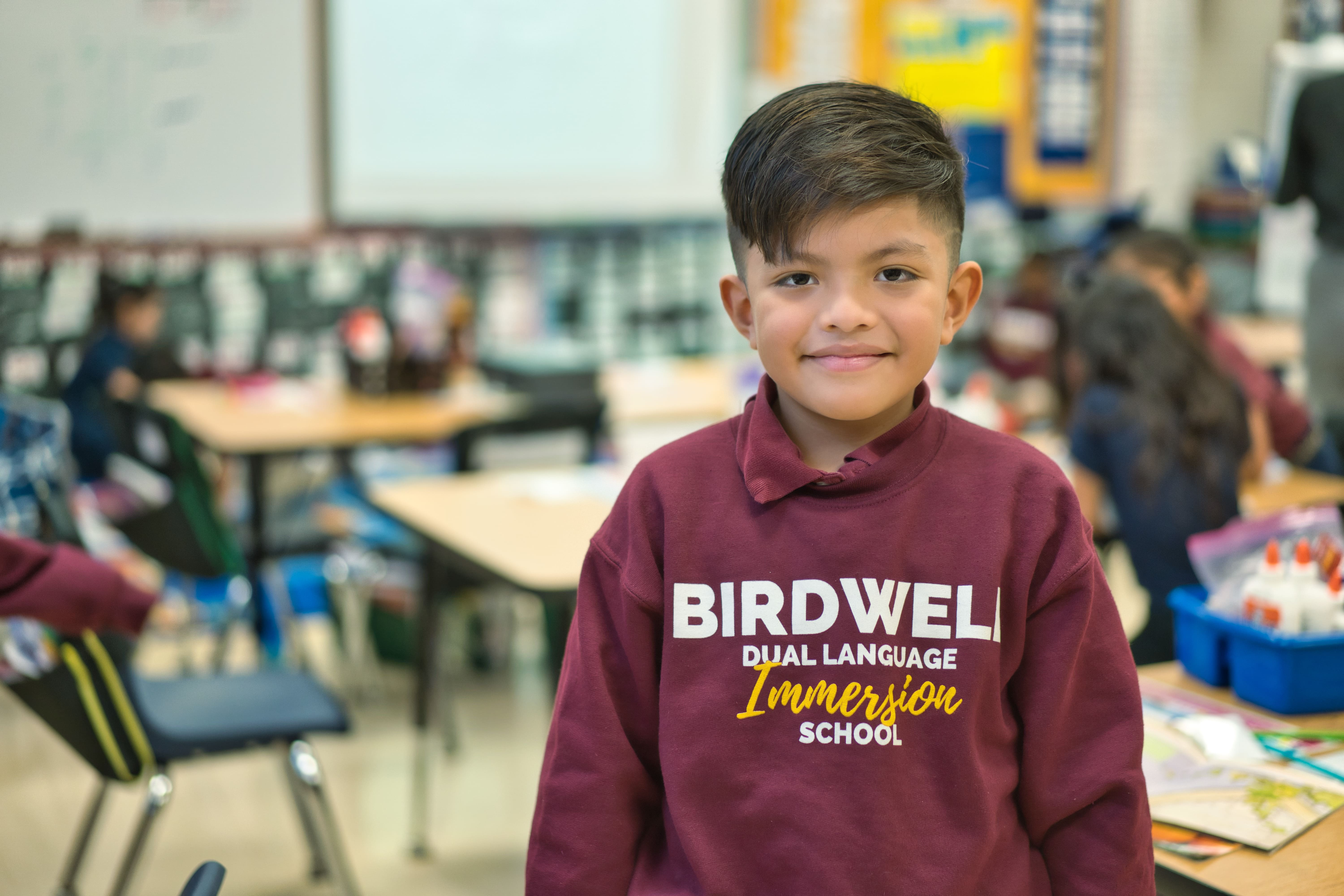 A place where dreams are spoken in two languages.
Research shows that language acquisition begins in early childhood. Birdwell is a language-rich environment that engages pre-K through 8th-grade students in English and Spanish curriculum across subjects.
Using Birdwell's systematic approach, students can succeed in our Dual Language Program regardless of their first language. Whether you are looking to begin the dual language experience in pre-K or are transferring from a dual language program, Birdwell is the only PK-8th Dual Language Campus in all East Texas.
Need more information about us?

What Separates Birdwell from the Rest?
Speaking, reading, writing, listening, and learning in English and Spanish. Your child will have high academic and linguistic proficiency in two languages.

Acknowledgement granted to students for outstanding performance in bilingualism and biliteracy.

Pre-K through Middle School
Most dual language programs end after 4th or 5th grade. Our dual language campus continues through 8th grade.

While in middle school, your child has the opportunity to earn high-school credit for a variety of courses.

Because there's every reason in the world to learn another language.
Whether your child is in the classroom or the gymnasium, they will be engaged in the dual-language environment.
We are more than a program within a school, we are a full-on pre-K through 8th-grade campus. Every experience your child receives will be surrounded by multi-cultural teachings.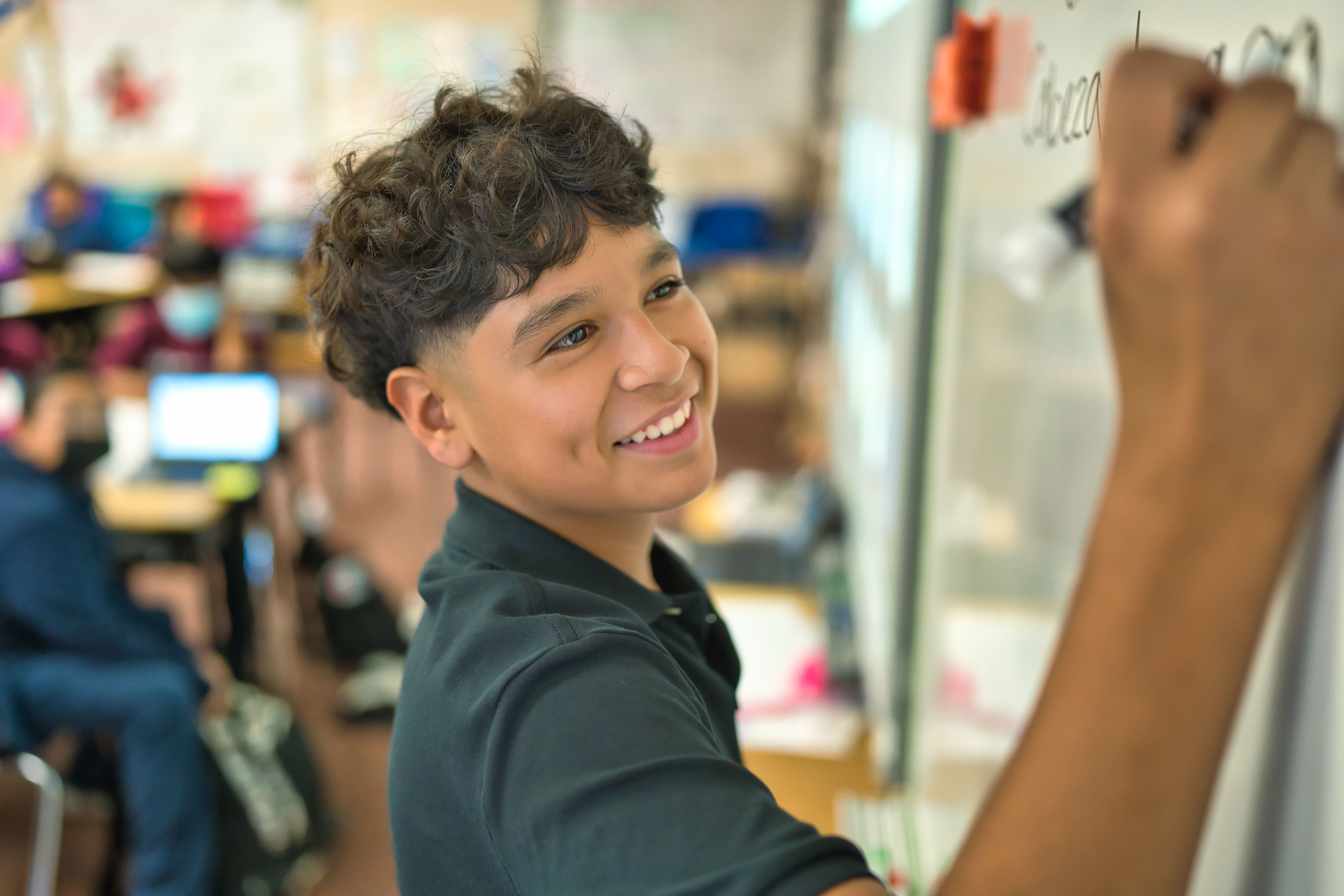 In our classrooms, projects grow in complexity as students develop - teaching them to make connections, ask questions, solve problems, and think independently.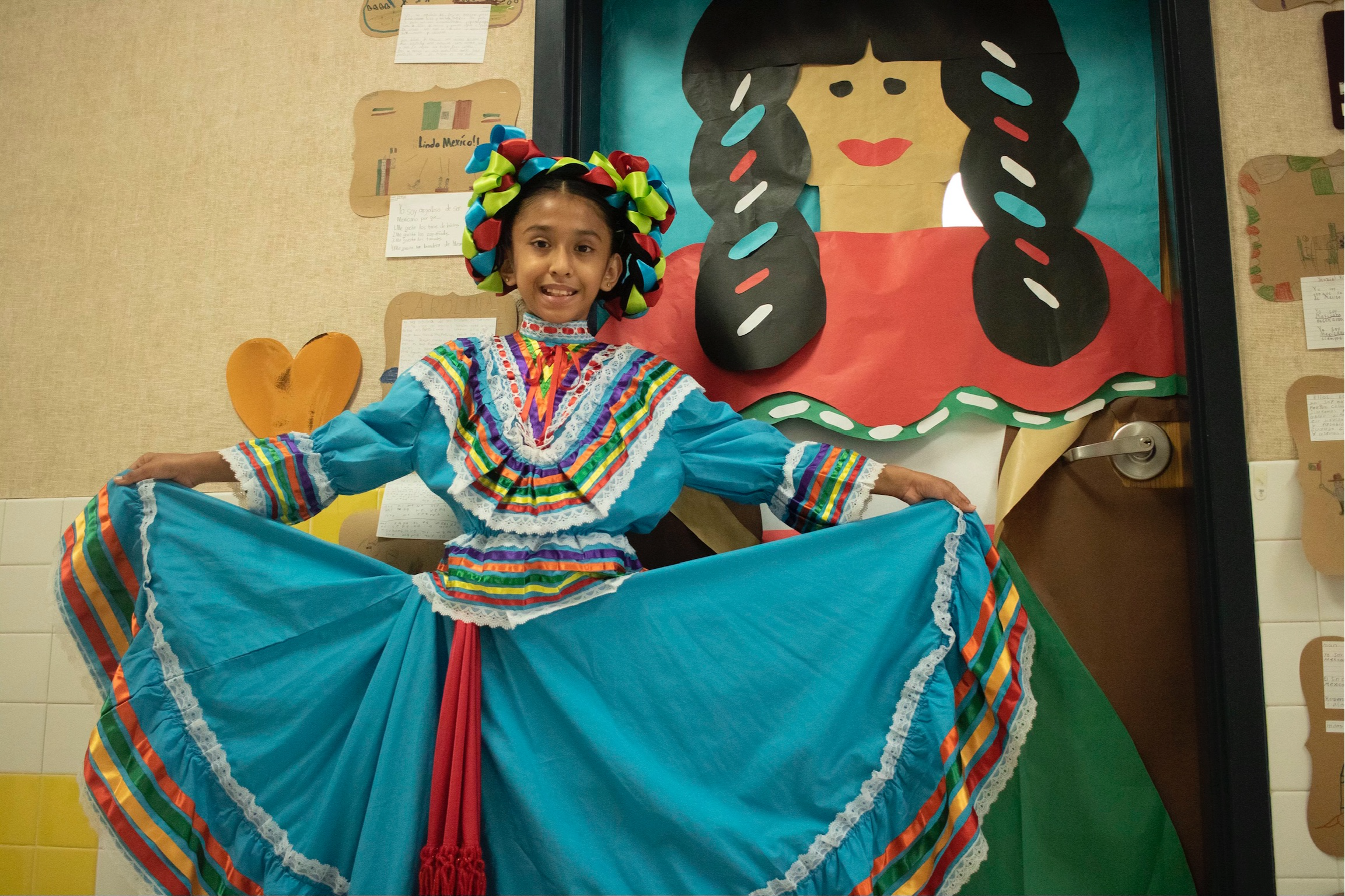 We have a deep cross-cultural appreciation that is reflected through campus events such as Hispanic Heritage Month celebrations, Día Del Libro, and Cinco de Mayo.
Our tight-knit community of parents supports students and teachers through a variety of enrichment activities throughout the school year.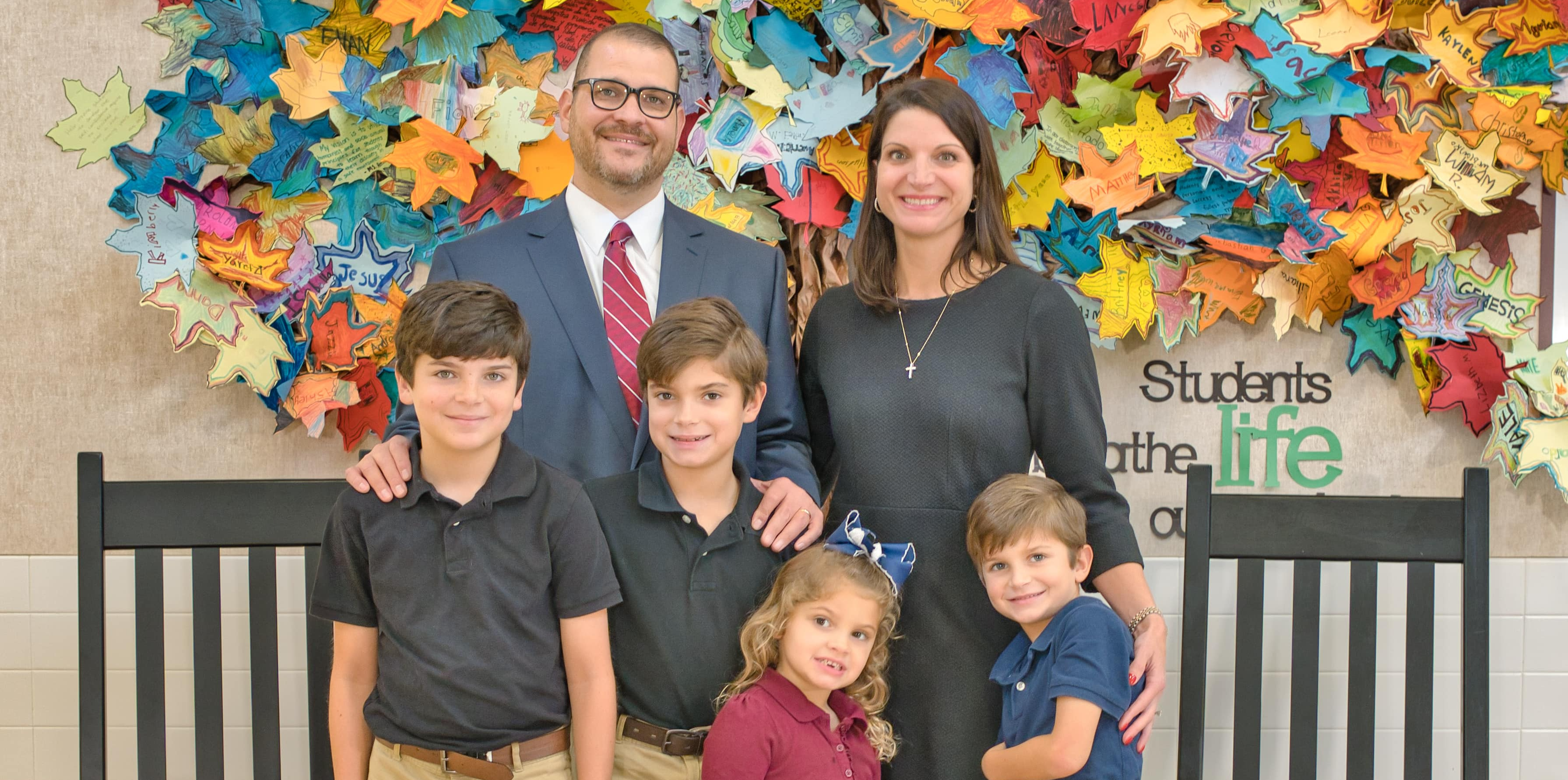 What Parents & Students Say About Us
Read some of our testimonials from parents just like you!
We are excited that you are interested in joining the Birdwell Dual Language Immersion School. We encourage families to schedule an in-person tour to see the great things happening on campus.
Looking for an in-person experience?
Need assistance with applying?
Ready to join the Birdwell culture?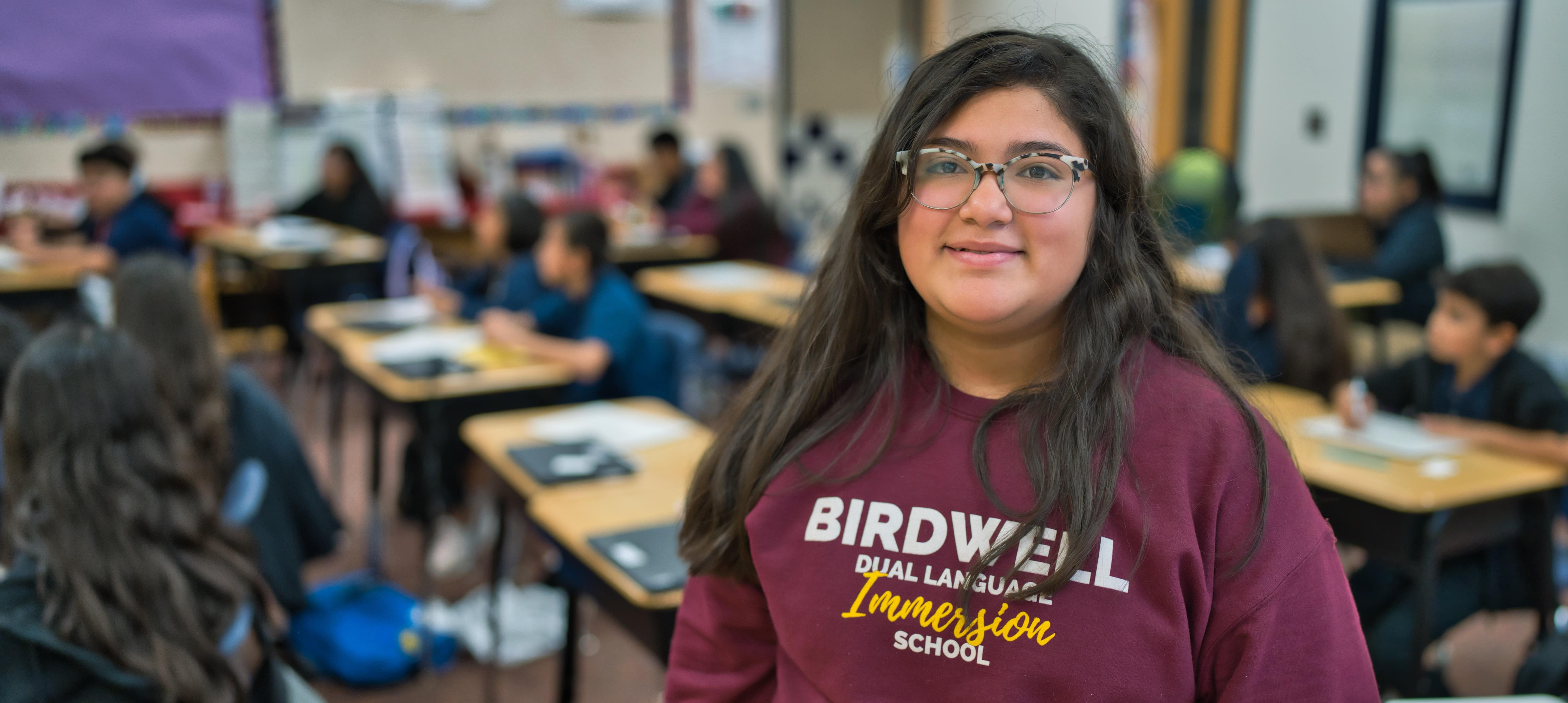 Below is our team, who can assist you with the application and enrollment process.
Call the campus at 903.262.1870 and speak to one of our staff below.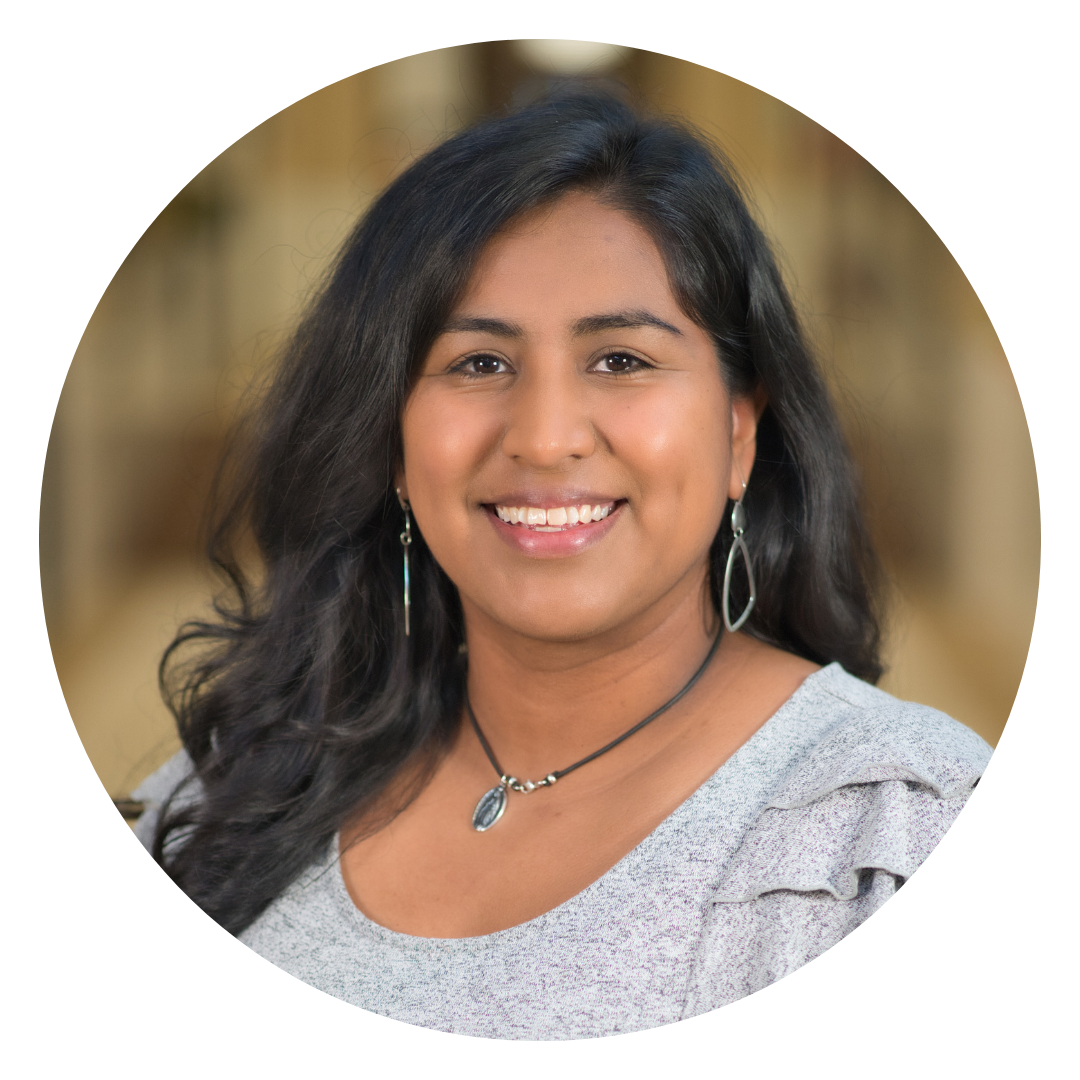 Questions? I've got answers.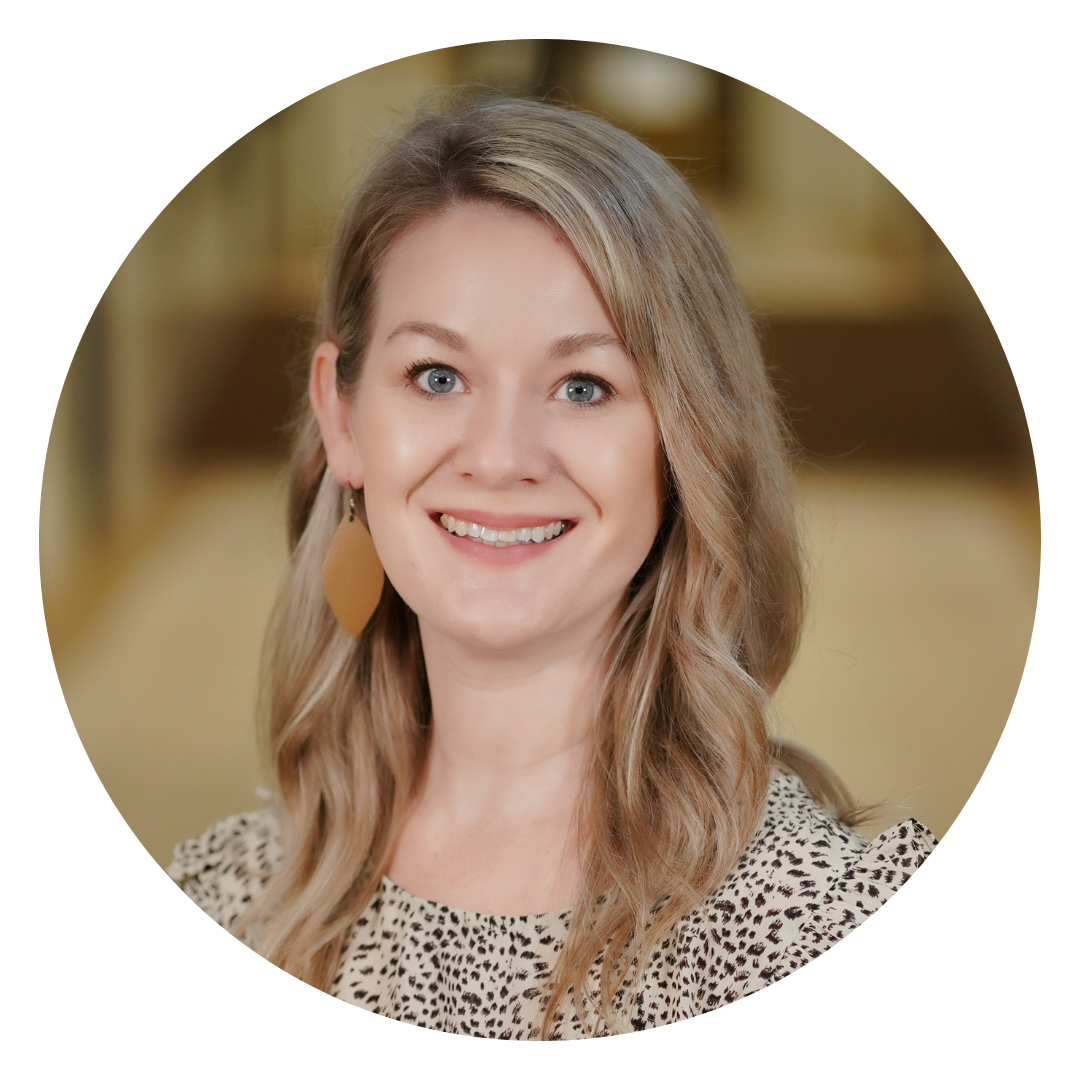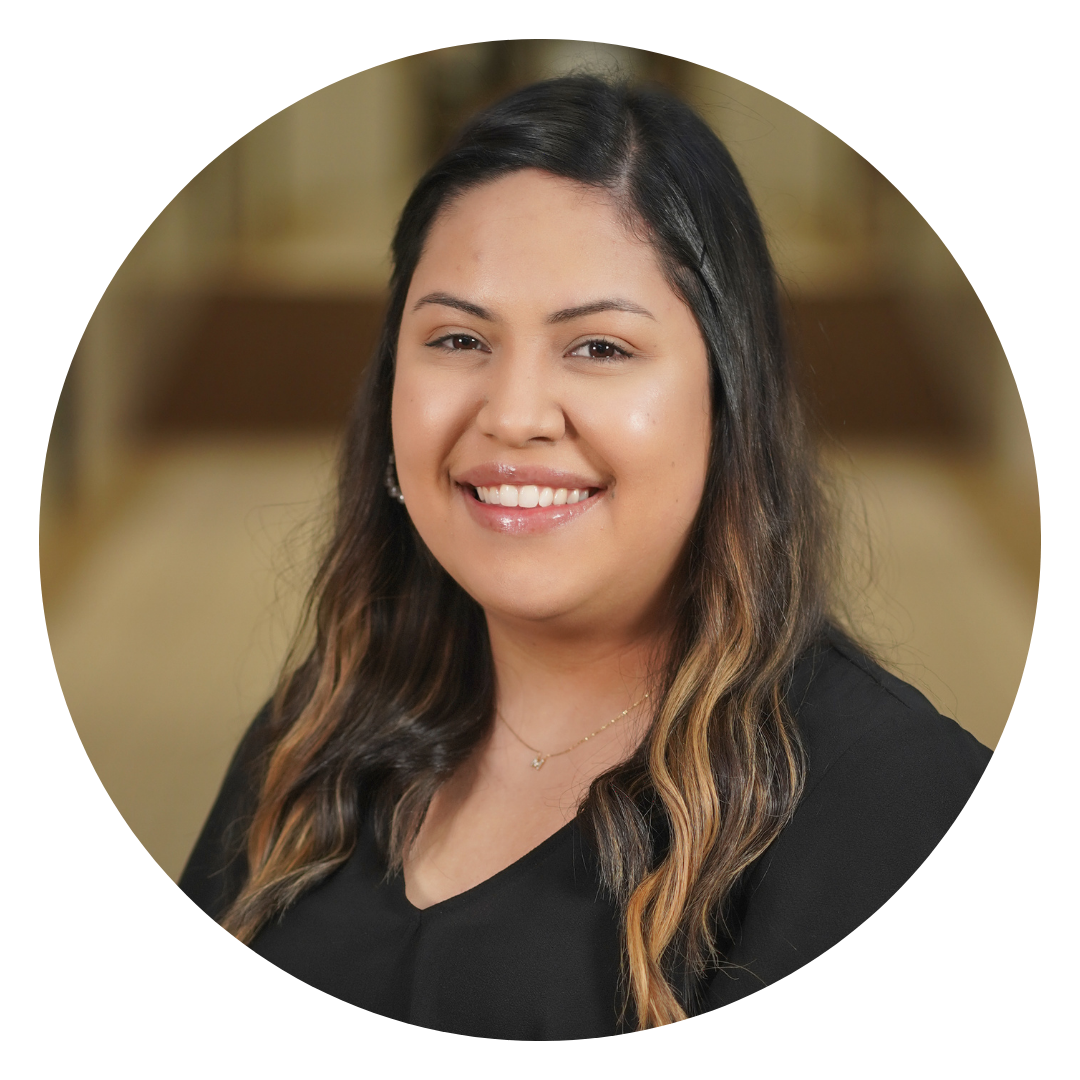 I can help you with applications.

Frequently Asked Questions