We would like to thank the @TISDFoundation for their gracious donation of $89,392.13 for #Grants4GreatIdeas 💡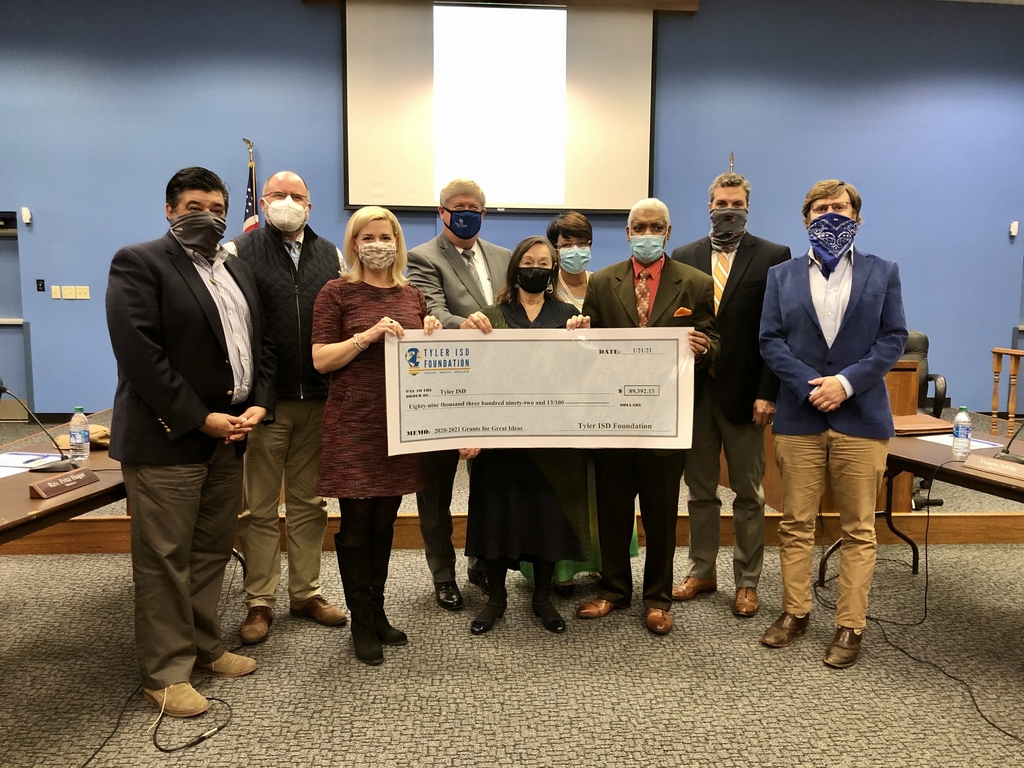 Congratulations to our two campus contest winners - RISE Academy and Tyler High School!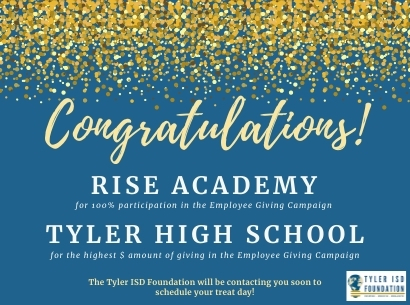 Congratulations to the 2020-2021 Tyler ISD Foundation Board Officers - Alesha Buckner, Rick Allen, Wendy Farmer, Elva Estrada, and George Faber. We are looking forward to a great year!