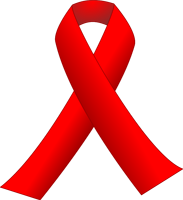 Red Ribbon Week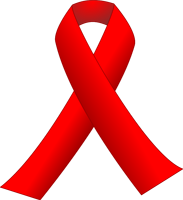 Red Ribbon Week is a nationally recognized drug prevention and education program. Our goal is to teach children about the harmful effects of drugs and the benefits of a drug free lifestyle. The week of October 21st will be full of attention getting themes. Each day we will focus on a school wide theme where students can dress up to show support. The students will also be given a red ribbon bracelet with a number on Monday. Prizes will be awarded each day if their number is called. Please start planning for the themes and talking to your child about the true meaning of Red Ribbon Week.
Monday, October 21st Wear Red Day
Show your support for Red Ribbon Week by wearing red to school today.
Tuesday, October 22nd "Yippee Ki-Yay" Texans Give Drugs the Boot
Cowboy day! Saddle up some western wear and let your "Texan" flare shine.
Wednesday, October 23rd We are Drug Free from Head to Toe
Wacky Wednesday Drug Free Day. Students and staff can dress wacky from head to toe with crazy hats, hair, mix matched clothes and crazy socks
Thursday, October 24th We have Character and We are Drug Free
Dress at your favorite Storybook Character. This is our Book or Treat Night.
Friday, October 25th Exercise and Make Healthy Decisions Everyday
Students and staff can dress in appropriate work out clothes to school.
La escuela primaria Bell apoyará la "Semana del Listón Rojo" como parte del programa de prevención del uso de drogas la semana del 21 al 25 de octubre.
Los maestros platicarán con sus alumnos acerca de los peligros de las drogas y motivarán a los estudiantes a comprometerse y "Decir NO al consumo de drogas."
Cada estudiante recibirá un listón rojo el día lunes y deberá portarlo toda la semana. Con el objeto de motivar a los estudiantes a utilizar la pulsera de lunes a viernes, se llevarán a cabo sorteos con diferentes premios cada día.
Por favor apoye la "Semana del Listón Rojo" permitiendo que sus hijos participen en las siguientes actividades.
Lunes 21 de octubre "De rojo" por la Semana del Lazo Rojo
Estudiantes y personal llevan camisetas rojas y pantalones de mezclilla.
Martes 22 de octubre "Los texanos le damos la patada a las drogas"
¡Día vaquero! Ensilla tu caballo, ponte tus mejores galas vaqueros y muestra el vaquero/a que hay en ti.
Miércoles 23 de octubre Estamos libres de drogas de los pies a la cabeza
Miércoles Loco Sin Drogas. Los estudiantes pueden vestirse como quieran de los pies a la cabeza, con sombreros y pelo loco, ropa que no conjunte y calcetines divertidos.
Jueves, 24 de octubre Tenemos personalidad y estamos libres de drogas
Vístanse como su personaje literario favorito. Esta es la Noche Literaria o de Recompensa.
Viernes 25 de octubre Hagan ejercicio y tomen decisiones sanas todos los días
Los estudiantes y el personal de la escuela pueden vestir con ropa de ejercicio apropiada.